Back in June I published a disturbing report aired on SBS Dateline examining the large-scale migration/investment of wealthy Chinese into Canada's city of Vancouver, which has forced house prices to astronomical levels and left a swathe of empty homes.
The Dateline segment followed a report presented to the City in March which found just under 11,000 empty homes in Vancouver, most of which are apartments or condos. There have also been recent widespread reports of immigration fraud by rich Chinese,  money laundering into Vancouver real estate, and other dodgy dealings by corrupt Chinese in Vancouver property.
In July, the British Columbian Government levied an additional 15% property transfer tax on foreign buyers in a bid to rein-in runaway housing costs in Vancouver.
And now it has been revealed that Vancouver plans to tax its vacant homes by the end of the year. From The AFR:
The tax on the city's 10,800 known empty homes will increase costs for foreign buyers and owners who have helped make the west coast city Canada's most expensive property market. It could also send investors elsewhere.

The measure will push absent homeowners to rent out their properties, easing the unaffordability crisis that is plaguing the city's housing market, Mayor Gregor Robertson told a news conference…

Robertson said the tax, which targets properties left empty or underutilised, would be levied through self-declaration, audit, and compliance measures. For example, owners will have to prove they or tenants occupy the homes for a minimum number of days a year…

The annual tax rate had not yet been decided, but had been proposed at between 0.5 per cent and 2 per cent of the property's assessed property value, the mayor said.
Well done Vancouver. In addition to curbing foreign speculative demand, the additional funds raised from these measures can be spent for the benefit of the domestic population, for example on public services, infrastructure, or simply paying-down debt.
They also discourage Vancouver from becoming a resort town for wealthy foreigners, rather than a community.
Australian states should take note and consider also raising their taxes on foreign buyers/owners.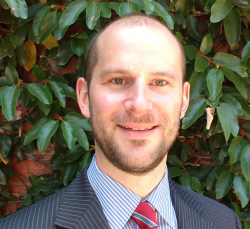 Latest posts by Unconventional Economist
(see all)