British Columbia's (BC) Premier, Christy Clark, has unveiled a new proposal to levy an additional 15% property transfer tax on foreign buyers in a bid to rein-in runaway housing costs in Vancouver. From CTV News:
The government took aim at foreign buyers Monday, highlighting housing data that indicates they spent more than $1 billion on B.C. property in a five-week period starting June 10, with 86 per cent of that spending recorded in the Lower Mainland area.

Clark's Liberals have signalled for months that change was coming for the real estate industry, tackling unscrupulous sales practises…

Clark said recent housing data played a large part in the government's decision to levy the additional property transfer tax on foreign buyers.

"There is evidence now that suggests very wealthy foreign buyers have raised the overall price of housing for people in B.C."…

"If we are going to put British Columbians first, and that is what we are intending to do, we need to make sure we do everything we can to try and keep housing affordable," said Clark. "Ultimately, the goal is to affect the demand by making sure it's maybe a little tougher for foreign buyers to find their way into our market"…

The additional tax for foreign buyers takes effect Aug. 2. It means a foreign buyer would pay an additional $300,000 in tax on a $2-million purchase.
Excellent policy. In addition to curbing demand, the additional funds raised can be spent for the benefit of the domestic population, for example on public services, infrastructure, or simply paying-down debt.
The foreign buyer tax is also long overdue.
Just last month, SBS Dateline aired a disturbing report examining the large-scale migration/investment of wealthy Chinese into Vancouver, which has forced house prices to astronomical levels and left a swathe of empty homes.
The Dateline segment followed a report presented to the City in March which found just under 11,000 empty homes in Vancouver, most of which are  apartments or condos. There have also been recent widespread reports of immigration fraud by rich Chinese,  money laundering into Vancouver real estate, and other dodgy dealings by corrupt Chinese in Vancouver property.
In short, the BC and national government needs to crack-down hard on dirty foreign money, and this 15% stamp duty is a very good start. Otherwise, Vancouver risks becoming a resort town for wealthy foreigners, rather than a community.
Australian states should immediately raise their foreign buyer stamp duties to 15%.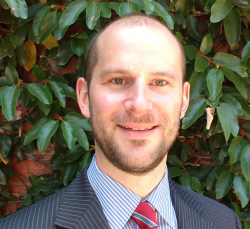 Latest posts by Unconventional Economist
(see all)