SBS Dateline ran a brilliant report on Tuesday night entitled China's Millionaire Migration (video above), which examined the impact on the Canadian city of Vancouver from the inflow of more than 100,000 millionaire Chinese migrants, many of whom have arrived under Canada's "significant investor visa" system.
The report examines the impacts on: Vancouver's housing market, which is now the second most expensive in the world; the economy; as well as Vancouver's social fabric, whereby neighbourhoods have been littered with empty homes and young native Vancouverites have no hope of ever achieving home ownership.
Key sections from the transcript are provided below.
First, regarding the hyper-inflationary impact on the housing market:
There's no hard data on impact of ultra wealthy migrants on the property market here, but one thing is certainly – just like in Australia, prices are up – way up. The influx has triggered a massive construction boom across every inch of downtown. The scale of the change in Vancouver has left me a little stunned. When I was last here, 17 years ago, this was a low-rise sleepy town. Now, it's a forest of high-rise towers. Out in the suburbs, the market is even hotter. And unofficial stats suggest that in some suburbs, two thirds of buyers are ethnic Chinese.

ERIC COULOMBE, REAL ESTATE AGENT: It was originally built in 1930, it's been renovated in phases over the years and updated. Nothing in the way of recent updates.

Eric Coulombe' is showing me around the house his agency is selling. It's nice enough, but not as flash as its price tag.

ERIC COULOMBE: As far as the value – listed for $2.88 million and most likely will receive competing offers, my guess will be it will sell for north of $3 million.

Eric tells me on average houses are selling in five to ten days and the new owners will most likely tear it down or keep it empty as a wealth preserves investment. A short drive away, I find this ageing two-bedroom townhouse on the market for around $900,000. Potential buyer Alix says it's tough for locals to get into the market.

ALIX, POTENTIAL BUYER: I have three kids that are renting, right now my middle daughter is living with me and my eldest daughter is married to a doctor and she is a doctor herself and can't afford to live in the west side of Vancouver, that's where they would like to live so they are renting. For the young people, they just can't live in Vancouver. They can't.

IAN YOUNG, JOURNALIST: It doesn't matter if you are a doctor or a lawyer.

Ian Young is an Australian born journalist, who has made Vancouver his home. He's been shocked by what's happening here.

IAN YOUNG: You're not going to be able to afford a $3 million house in this neighbourhood on an average household income of $85,000. Not if you are funding your purchases with domestic income. And I don't think the people are…
Second, many Chinese investors buying-up Vancouver's neighbourhoods are keeping homes vacant, adding to the housing affordability squeeze and destroying the fabric of the community:
KERRY STARCHUK, LOCAL RESIDENT: This house was recently bought here, this is a new style here.

Kerry Starchuk believes the ongoing influx is not just failing the economy, but it's destroying her community.

KERRY STARCHUK: The prices go up by the day, so it's hard to keep you.

Kerry says at least ten houses on her street are now empty. Bought by millionaire migrants as investments.

KERRY STARCHUK: You can see the lights go on and everything, but there's nobody there. Just sold for $1.9 and there is still nobody living in it, I've never seen anybody living in that house. It sat empty for five years and still sits empty.

Kerry's family have been here four generations but now, she says, the sense of community has evaporated and the fact that her own modest house has skyrocketed in value is no compensation.

KERRY STARCHUK: I'm not happy my house is worth a million five, I'm not happy at all, because I have to pay more taxes. My kids are never going to be able to afford to live here and we are losing our community. No, I'm not happy. Money has taken precedence over our neighbourhoods…
Third, there's the dubious economic benefits:
IAN YOUNG: The primary bread-winners that arrived under those schemes, we are talking multi millionaires here were only paying an average of $1,400 in income tax each year. You know, they were declaring less income than refugees in many cases. The Government doesn't like sharing a lot of this information either.

Journalist Ian Young has been closely following Canada's immigrant investment visa program, which peaked in 2010.

IAN YOUNG: There were 35,000 applications that year, and virtually all of them, basically they were all mainland Chinese, millionaires, who just flocked to these schemes, so it was really just insane.

Ian's research found that the businesses started by millionaire migrants employ on average a grand total of one person.

IAN YOUNG: Clearly the immigrant investor program, has just been abject failures, in terms of fostering economic growth and in terms of fostering business growth and jobs.
Next, anyone that questions the merits of allowing wealthy migrants to swallow the city are decried as "racist" or "xenophobic" – similar to what happens in Australia (a convenient way for rent-seekers to shut-down debate):
…these rapid changes have sparked surprisingly little debate here, Canada's famous multicultural society has made a discussion involving race almost taboo.

IAN YOUNG: Quite rightly people are very cautious, when you are talking about issues regarding race and immigration but this isn't really an issue, I think, about race, this is an issue about wealth. You know, it doesn't really matter whether, you know, the buyers in Vancouver are Chinese or non-Chinese or immigrants or non-immigrants. What matters is whether or not they are earning domestically, that's what fuels unaffordability…

Kerry's been channelling frustration into activism. But the local mayor simply told her to take the money and move and her Facebook group and media appearances haven't always been well received.

KERRY STARCHUK: One lady picked my name up and called me a white supremist and racist. I was really, really hurt. I lived in a multicultural community here. My best friend's Chinese, my daughter-in-law is from Japan.

Some suspect the accusations of racism are a convenient cover for greed.

IAN YOUNG: We have seen the development industry here, very very keen to push the notion that this is a form of yellow perilism. It's quite striking you have this coatry of wealthy white investors accusing people of being racists, because they are raising concerns about the impact of millionaire migration, selling passports.
The report ended with the following cautionary note:
After generations of economic weakness, China is now flexing its financial muscles. And enjoying the good life, like every empire and super power before it. It's up to its neighbours around the world to figure out how to cope with the new guests at the party. And for the guests to figure out how they are going to fit in.

CHELSEA JIANG: In Vancouver I feel I'm fully at home. You know why? Because Vancouver is caught changing from Canadian to Chinese town actually. For myself I'm caught in between Chinese and Canadian.

Avoiding becoming no more than a resort town stranded in the middle will be Vancouver's challenge for the years ahead.
The same forces are beginning to take hold in Melbourne and Sydney. Australians would be crazy to let them get so out of control, as they have in Vancouver.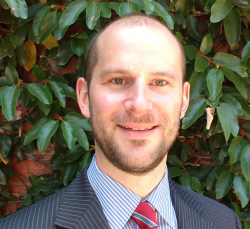 Latest posts by Unconventional Economist
(see all)