With the Auckland housing market surging to another record high, fueled by unprecedented investor participation, the Reserve Bank of New Zealand (RBNZ) has been forced to take action, tightening the macro-prudential screws yet again, effective from 1 September 2016. From Interest.co.nz:
The Reserve Bank has proposed a significant tightening of lending to rental property investors across the country from September 1, and will also reduce the speed limit for other borrowers with Loan to Value Ratios (LVR) of over 80%.

The Reserve Bank said a new LVR limit of 60% would be set for landlords across the country, essentially extending and lowering the current limit for Auckland investors of 70%.

The Reserve Bank announced in a statement shortly after 9 am it had released a consultation paper proposing changes to loan-to-value restrictions (LVRs) "to further mitigate risks to financial stability arising from the current boom in house prices."
Under the changes, no more than 5% of bank lending to property investors would be permitted above an LVR of 60%. Moreover, no more than 10% of lending to owner-occupiers would be permitted at an LVR above 80%. However, loans that are exempt from the existing LVR restrictions, including loans to construct new dwellings, would continue to be exempt.
Echoing the recent speech by Deputy Governor Grant Spencer, which called-on policy makers for assistance on both the supply and demand sides –  including action on land supply, planning, tax policy, and immigration – RBNZ Governor Grant Wheeler redoubled calls for policy assistance from the NZ Government to mitigate housing risks:
Mr Wheeler said: "The drivers of the housing market strength are complex and action is required on many fronts that extend well beyond financial policy. Broad initiatives to reduce the underlying housing sector imbalances need to remain a top priority".

"A sharp correction in house prices is a key risk to the financial system, and there are clear signs that this risk is increasing across the country. A severe fall in house prices could have major implications for the functioning of the banking system and cause long-lasting damage to households and the broader economy".
The RBNZ continues to be open and transparent about the limited tools that it has at its disposal, and the need for broad-based assistance from policy makers.
In turn, the RBNZ continues to effectively use its high profile to shame policy makers into housing reform, ensuring they cannot continue to ignore these issues lest they suffer the wrath of voters.
This is precisely how a central bank/prudential regulator should be run.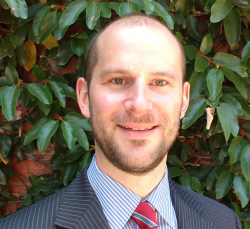 Latest posts by Unconventional Economist
(see all)