The US dollar rebounded strongly last night as Brexit dominoes began to fall in Italian banks, oil prices and UK property: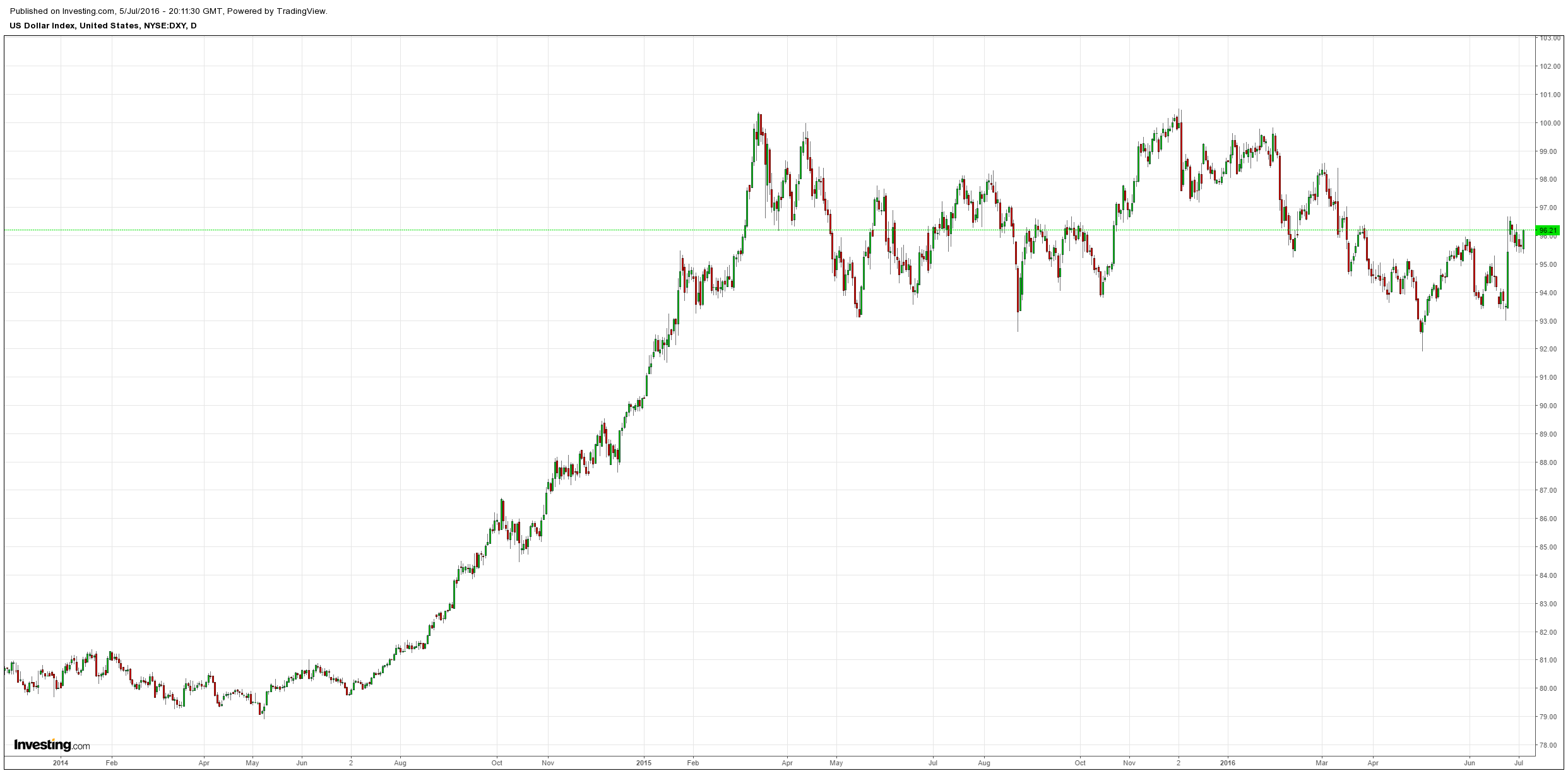 The yen is unstoppable and hinting at carry trade crisis reversal. Zombieuro was hammered. The Chinese yuan may not be in free fall but it's falling awfully fast. This is a major problem for markets if it persists. China is not stimulating by spending more it is doing so by dropping the currency which is a terrible outcome for commodity prices as it both denudes them of more Chinese building and makes China's dirt much cheaper. It is my second domino for a Brexit-triggered end-of-cycle shock: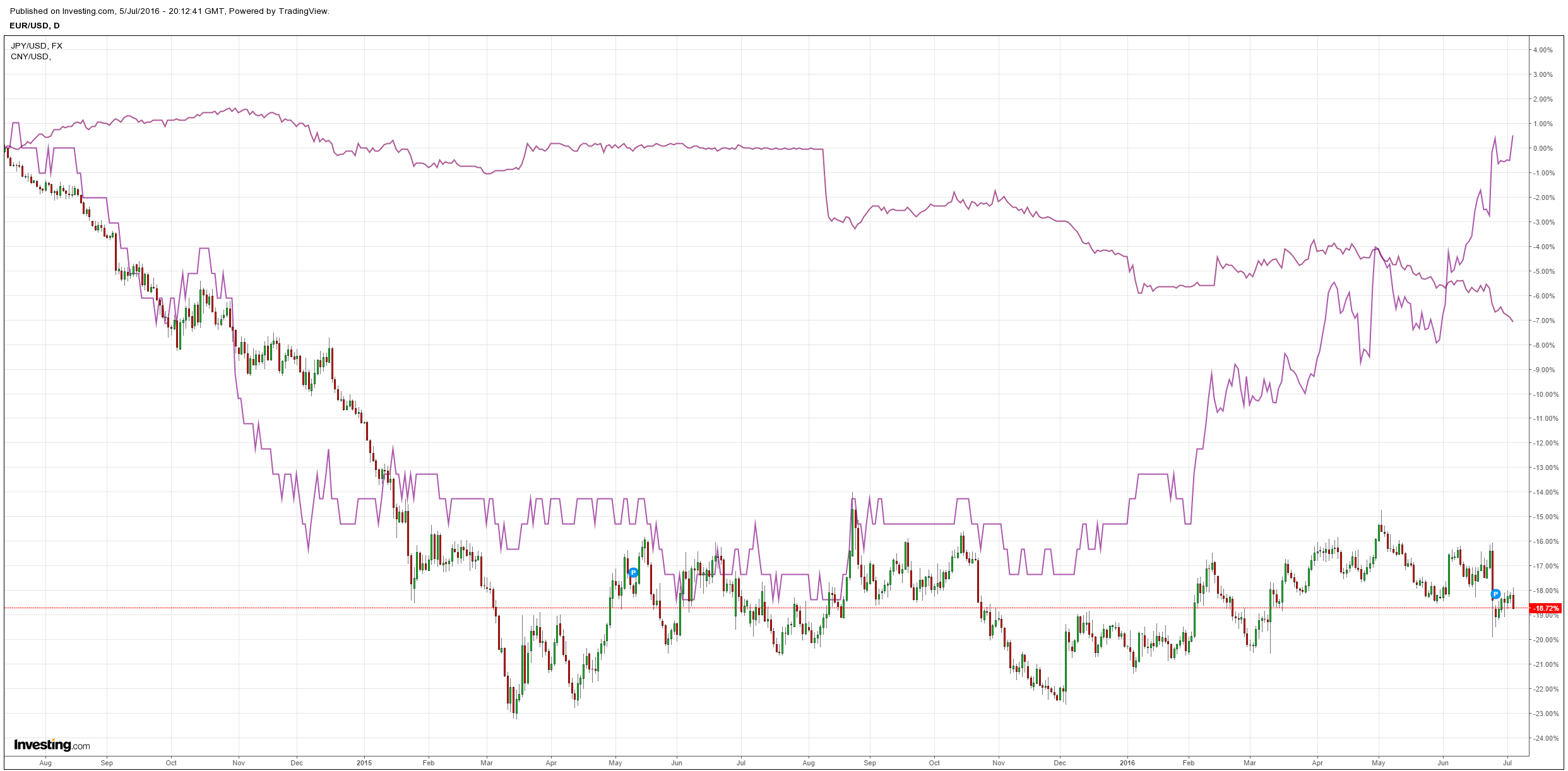 Commodity currencies were pounded quite rightly: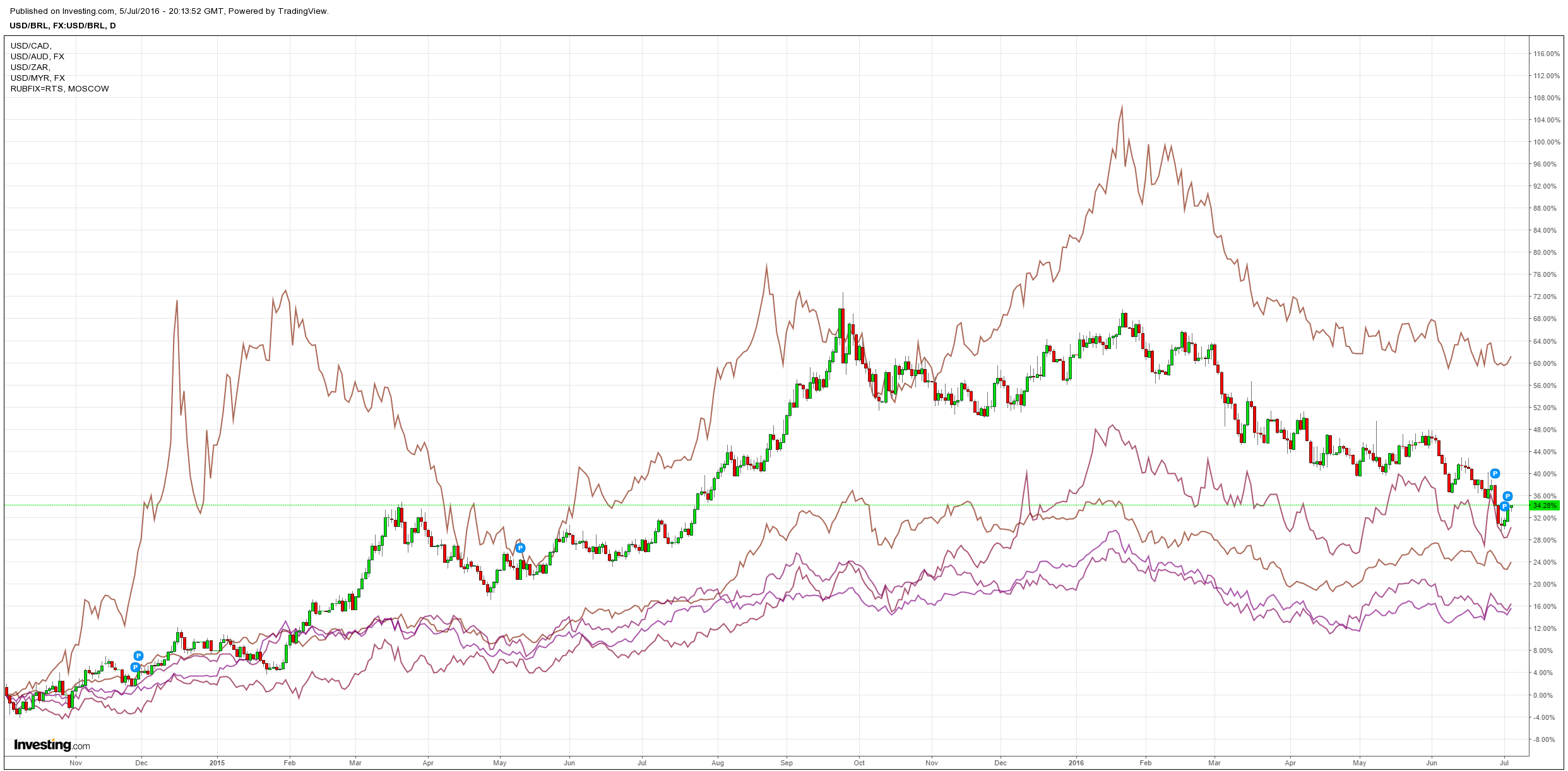 Gold was very impressive as it gave the US dollar the bird at new closing highs threatening break out: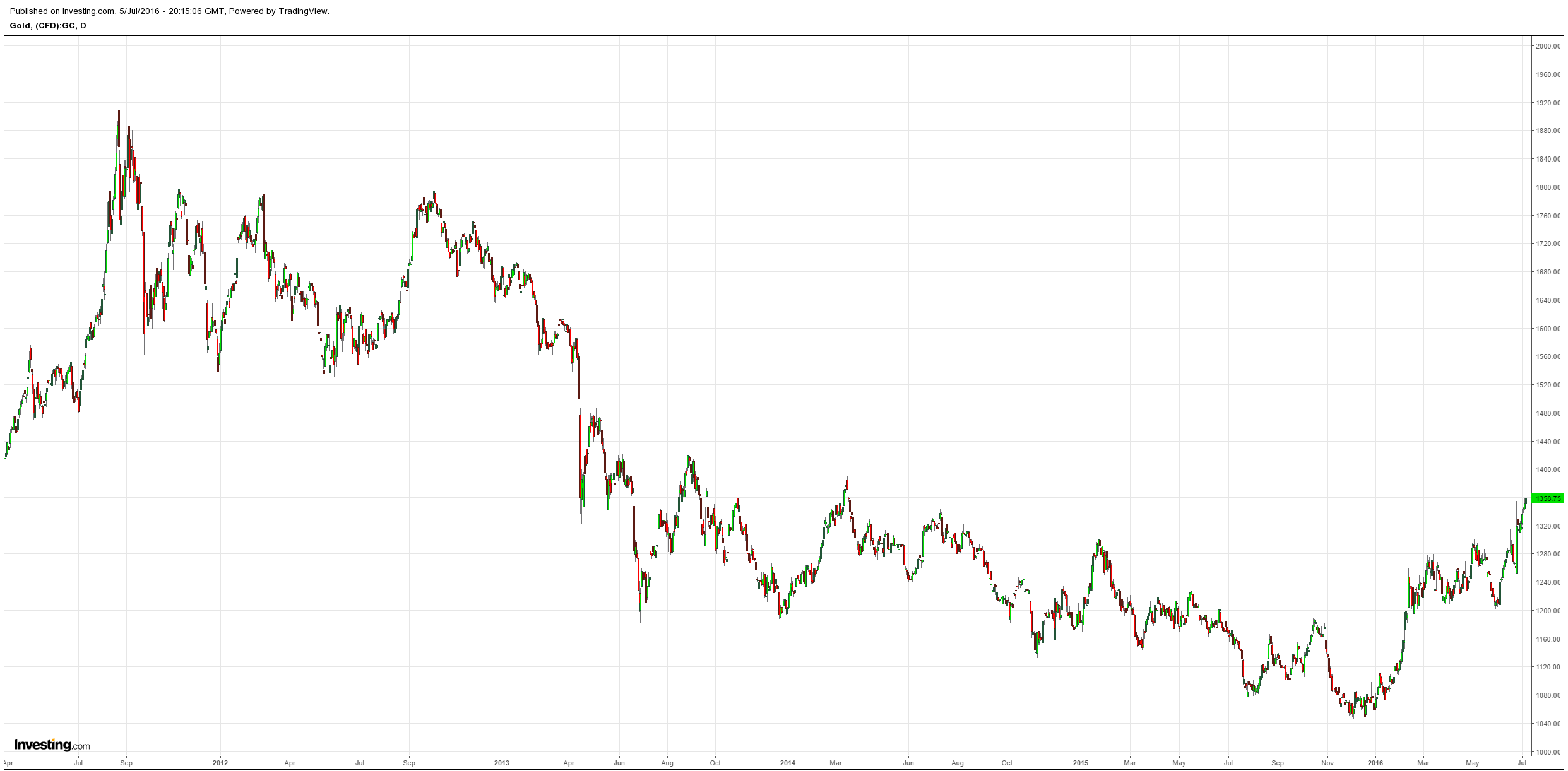 Oil was clubbed as the supply glut worries rage back. This is the third major domino in my "end of cycle" thesis and in my view it is going to keep falling here: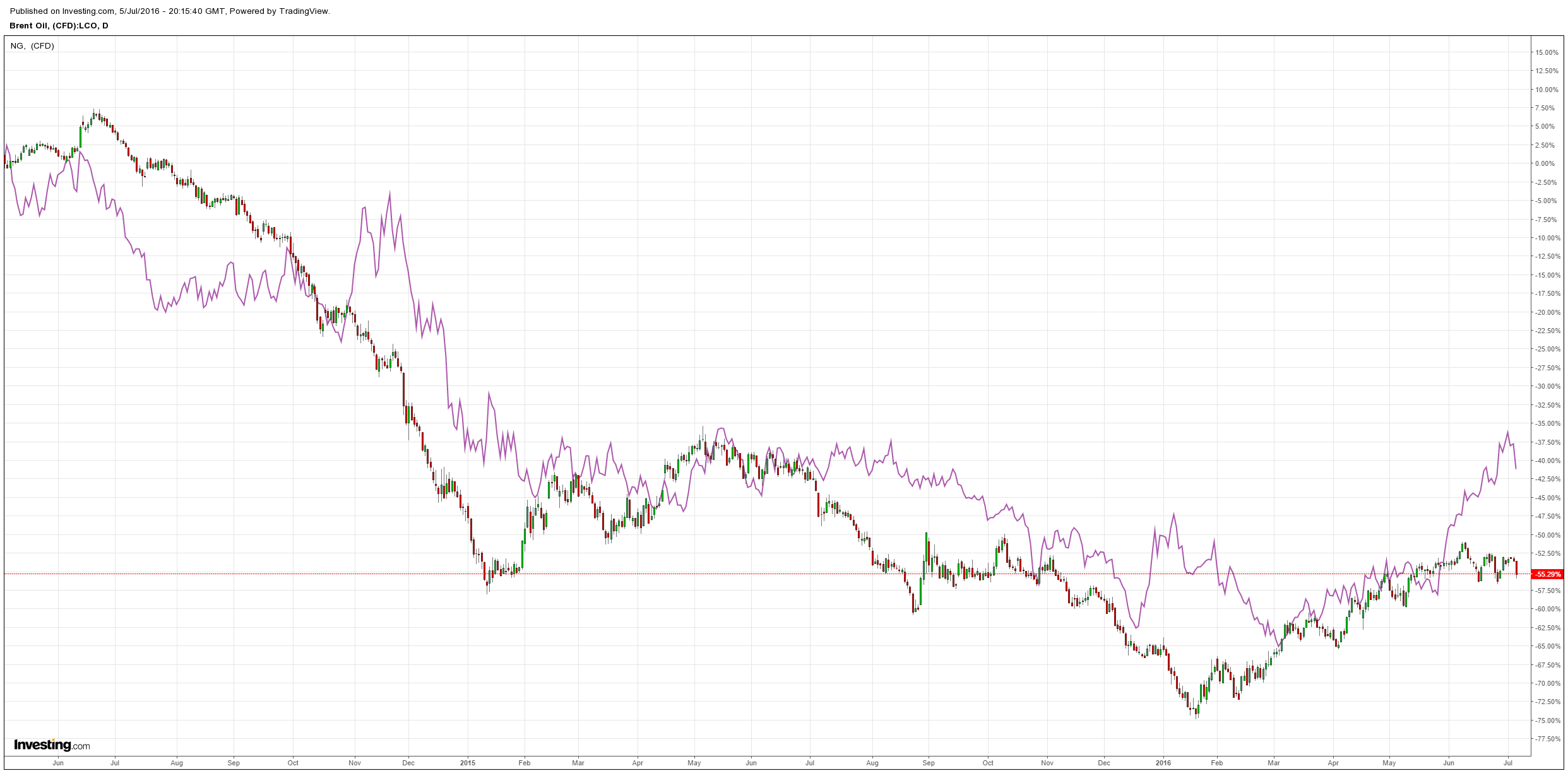 Base metals ran into reason: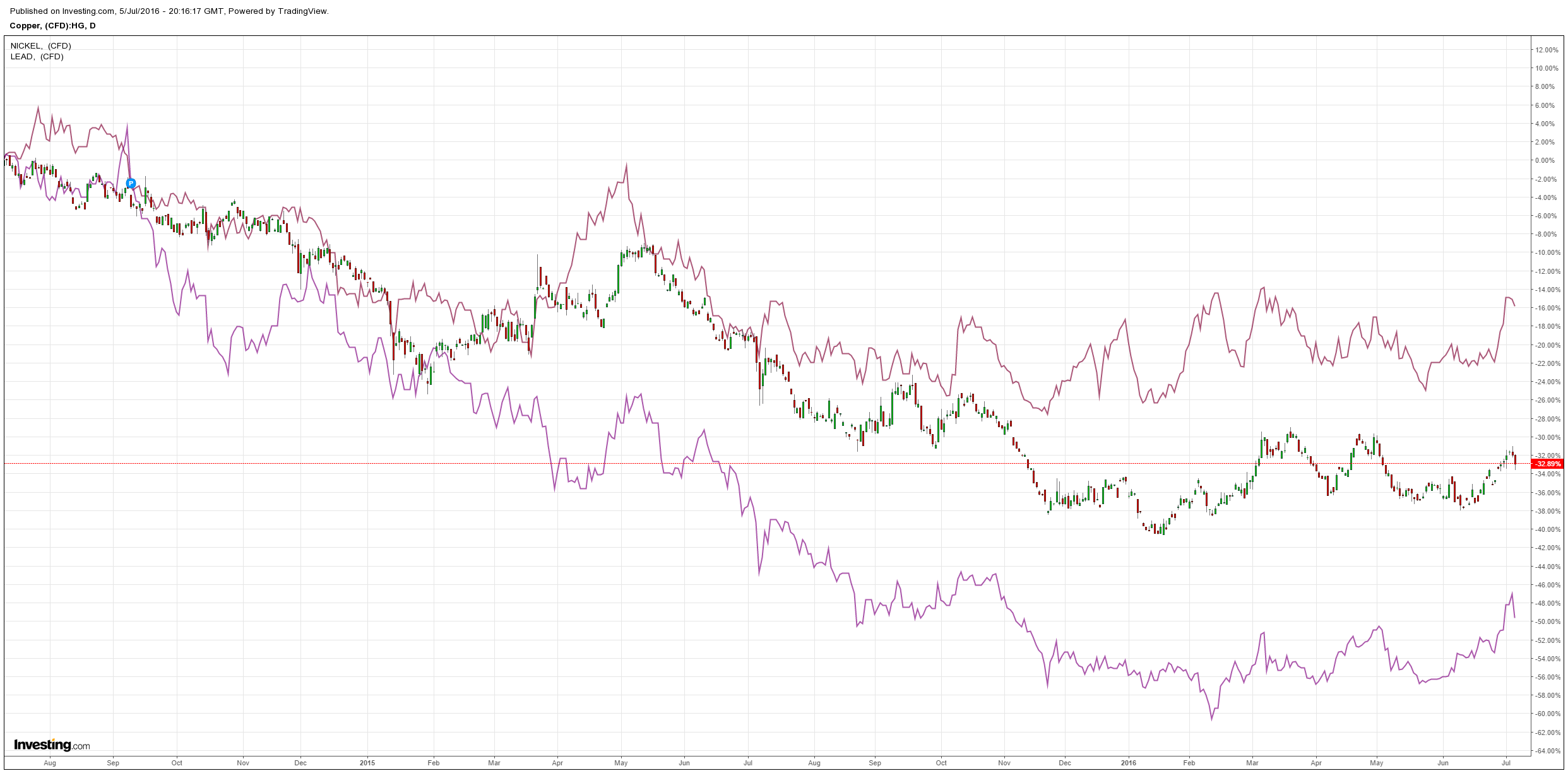 Big miners too: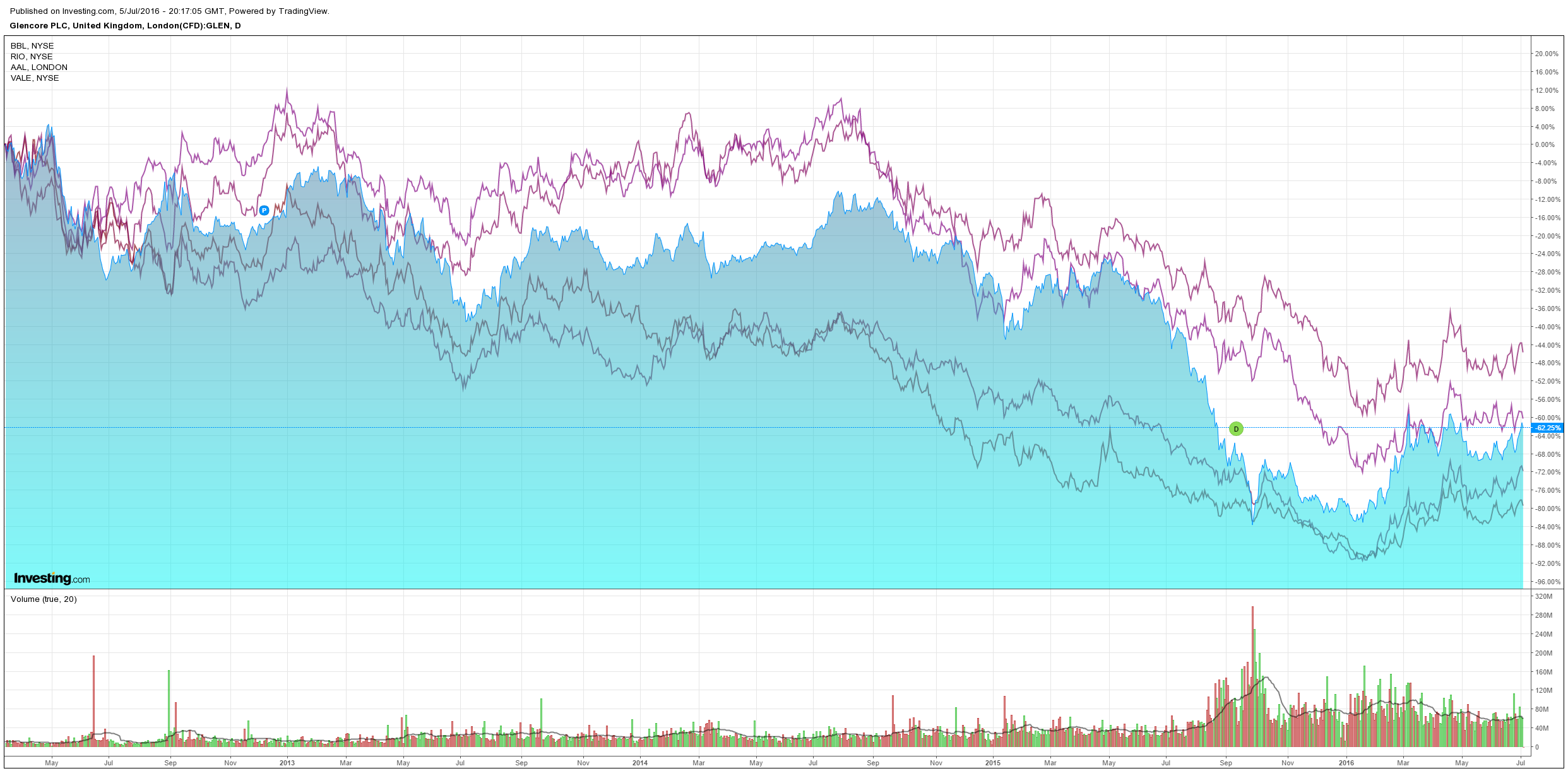 High yield did not get the memo: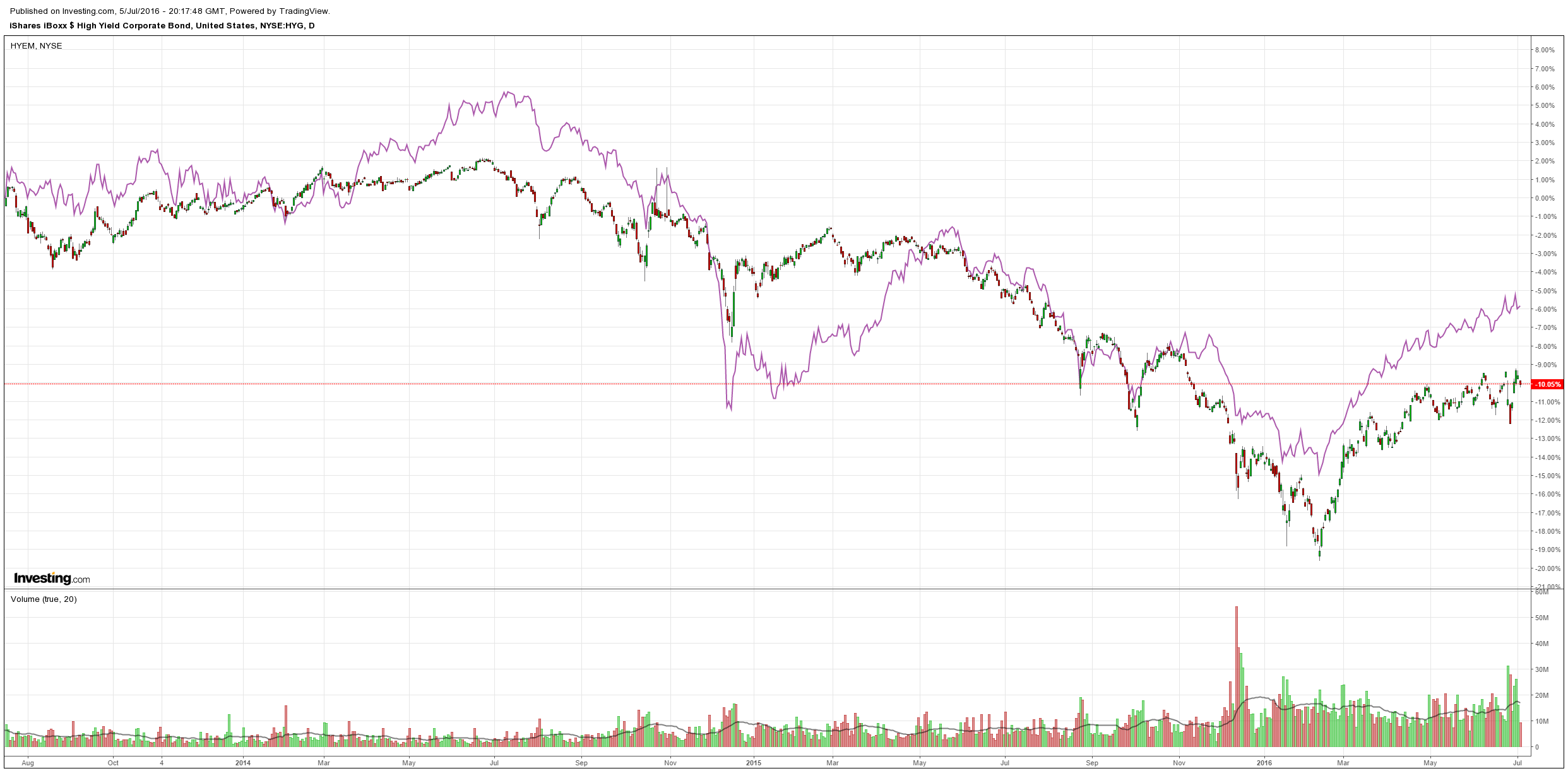 Stocks took a decent hit: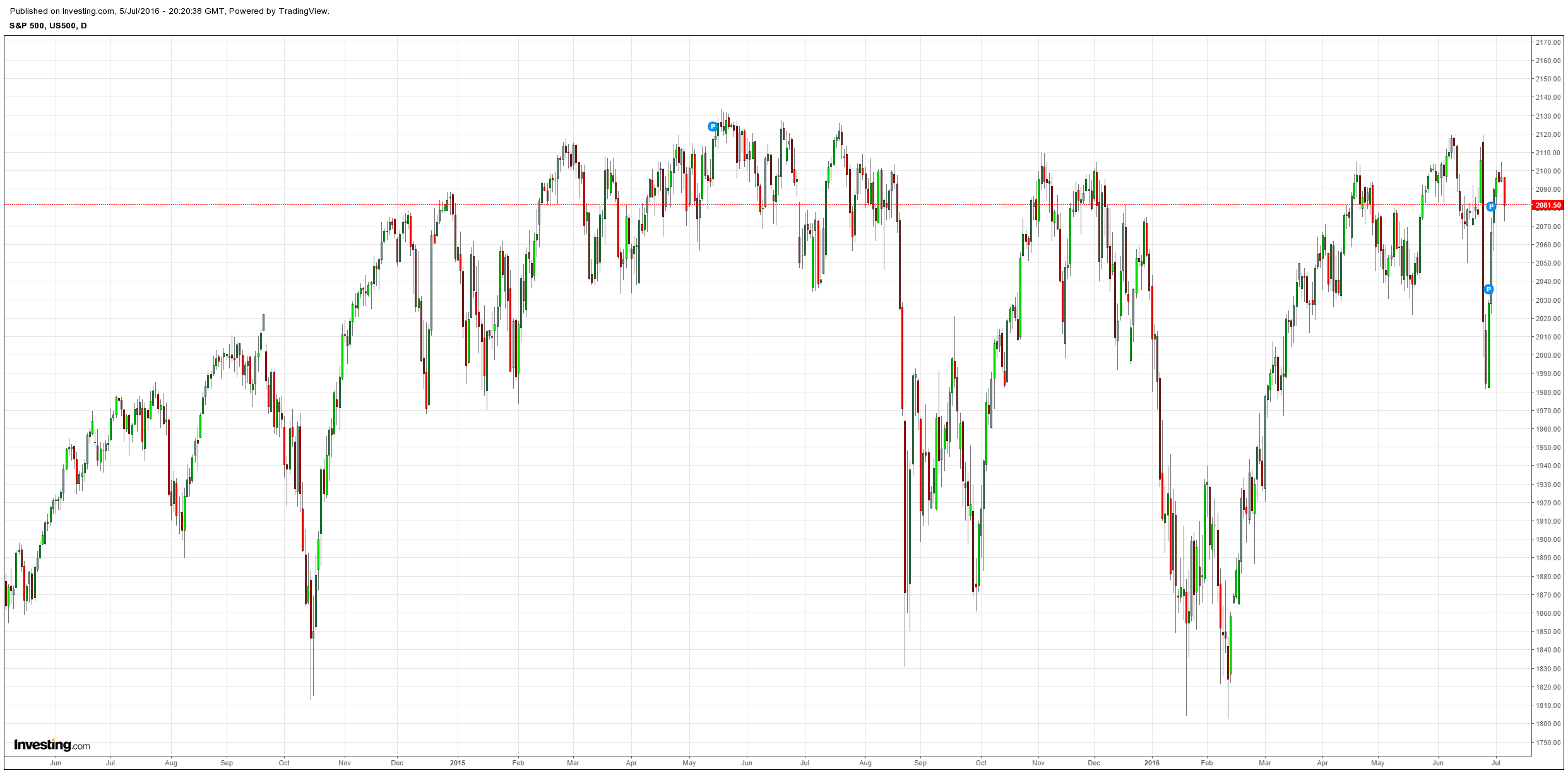 Bonds raged higher: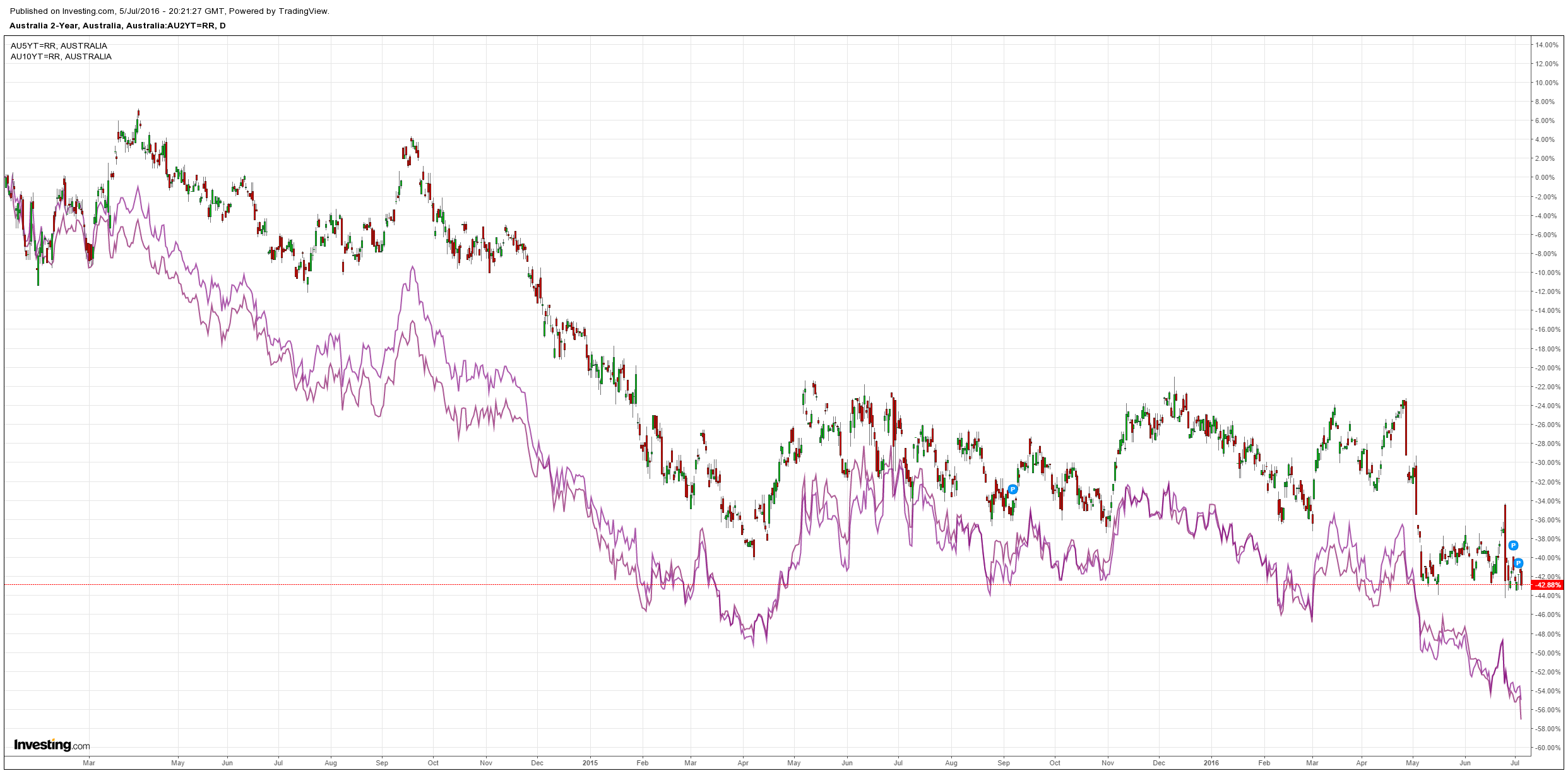 It's worth repeating my triple-whammy end of cycle thesis:
if Brexit triggers a European banking crisis then global bank funding costs will rise through H2. We're seeing that in Italy;
China is going to slow in H2 and if it stimulates via a falling yuan rather than more building then commodity prices will be double hammered;
the oil market has rebalanced temporarily on supply outages and they are resolving in Nigeria, Canada and even Libya potentially. If oil falls then so will global high yield debt.
The collision of the Mining GFC and Brexit would trigger a combined European based interbank credit crisis and global high yield debt seizure based in the US and emerging markets, and crash stock markets.
We're a lot closer to it today than when I floated it pre-Brexit!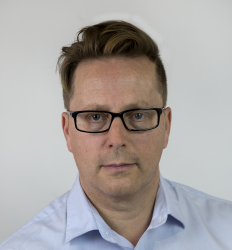 Latest posts by David Llewellyn-Smith
(see all)