Lordy, who'd be a bear! The faintest whiff of the Bank of Japan helicopter has markets in panic buy mode whether they will benefit or not. The US dollar was firm: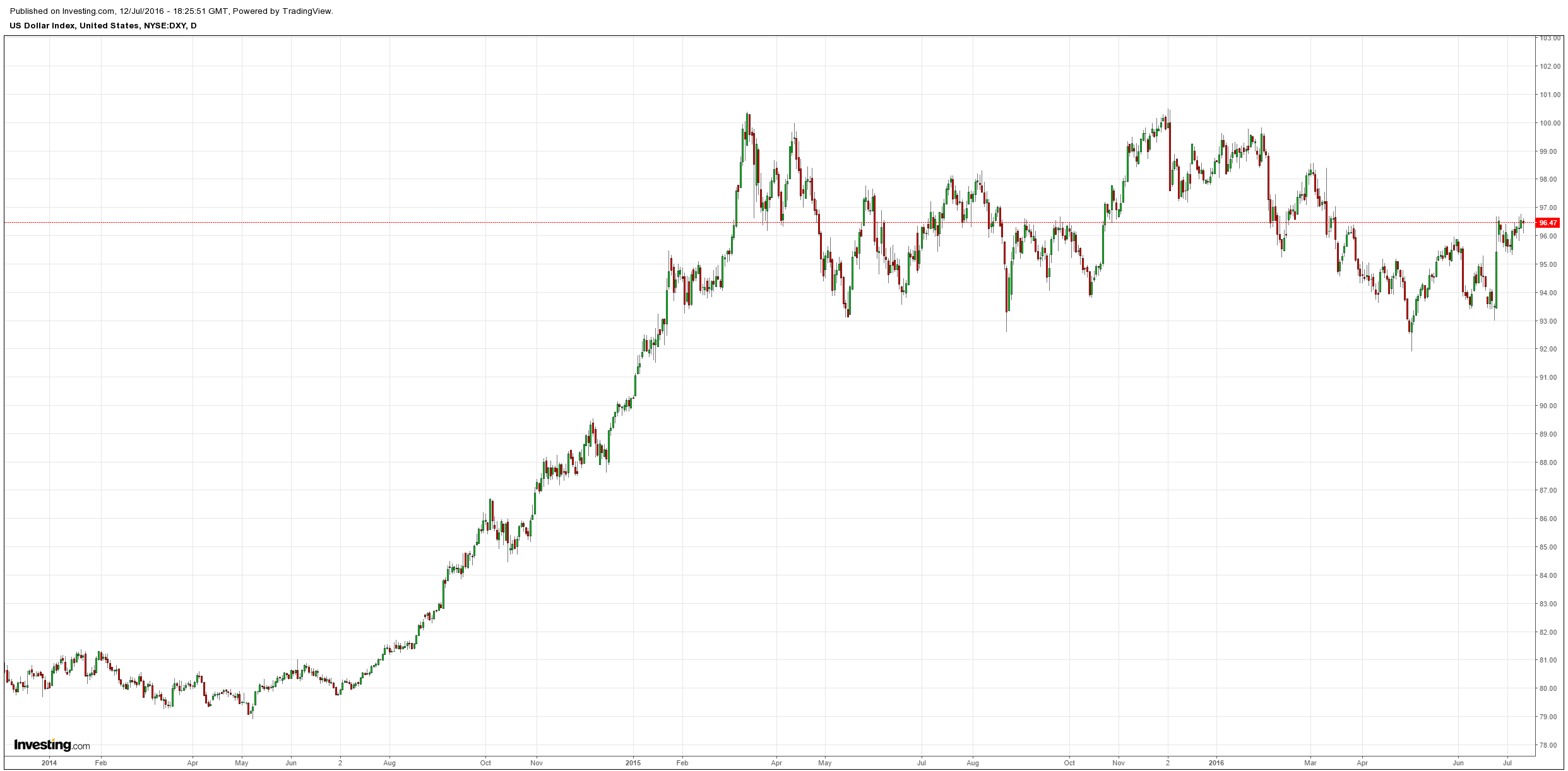 The yen was pulverised, zombieuro dead, yuan rebounded: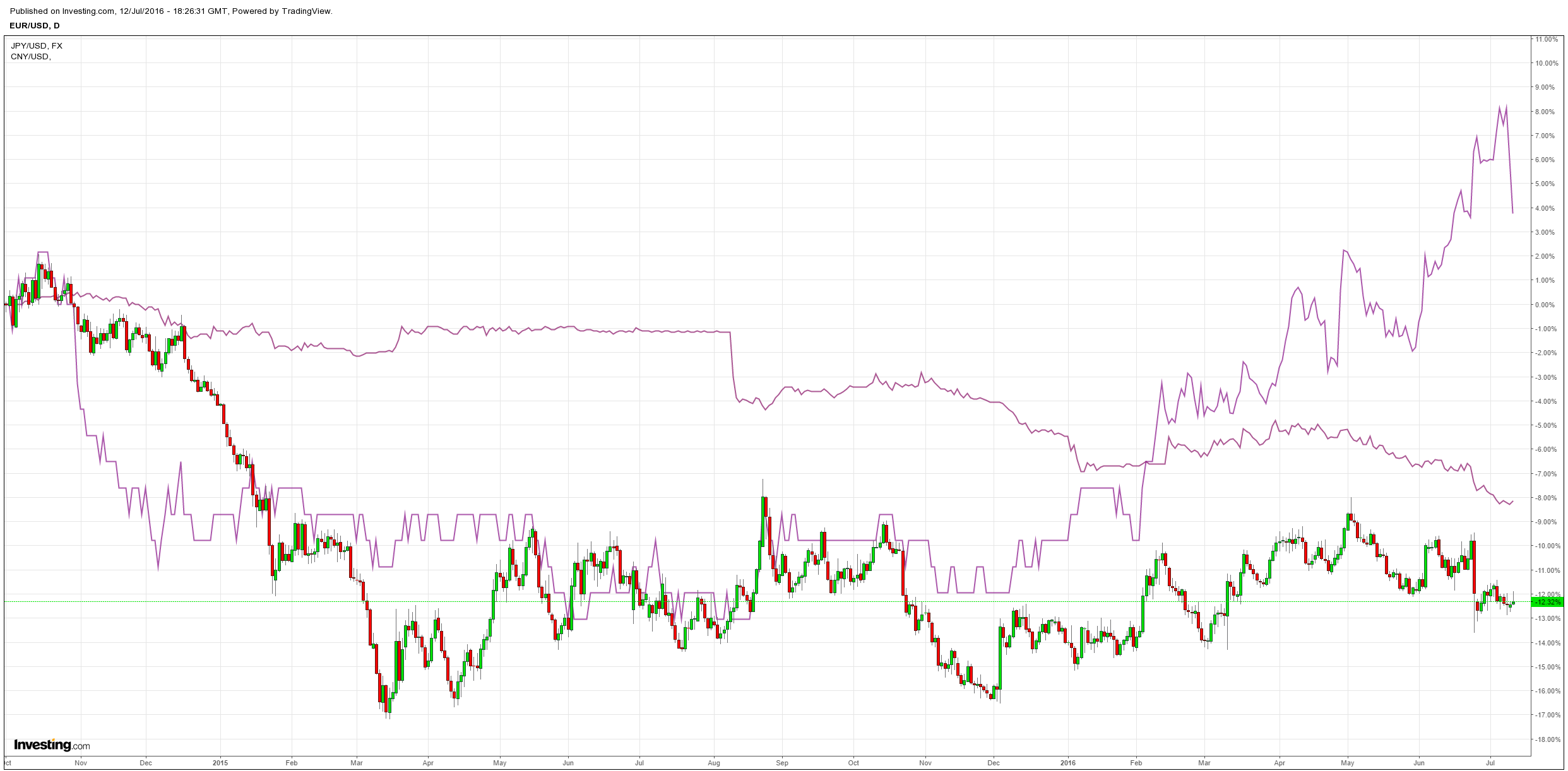 Commodity currencies roared: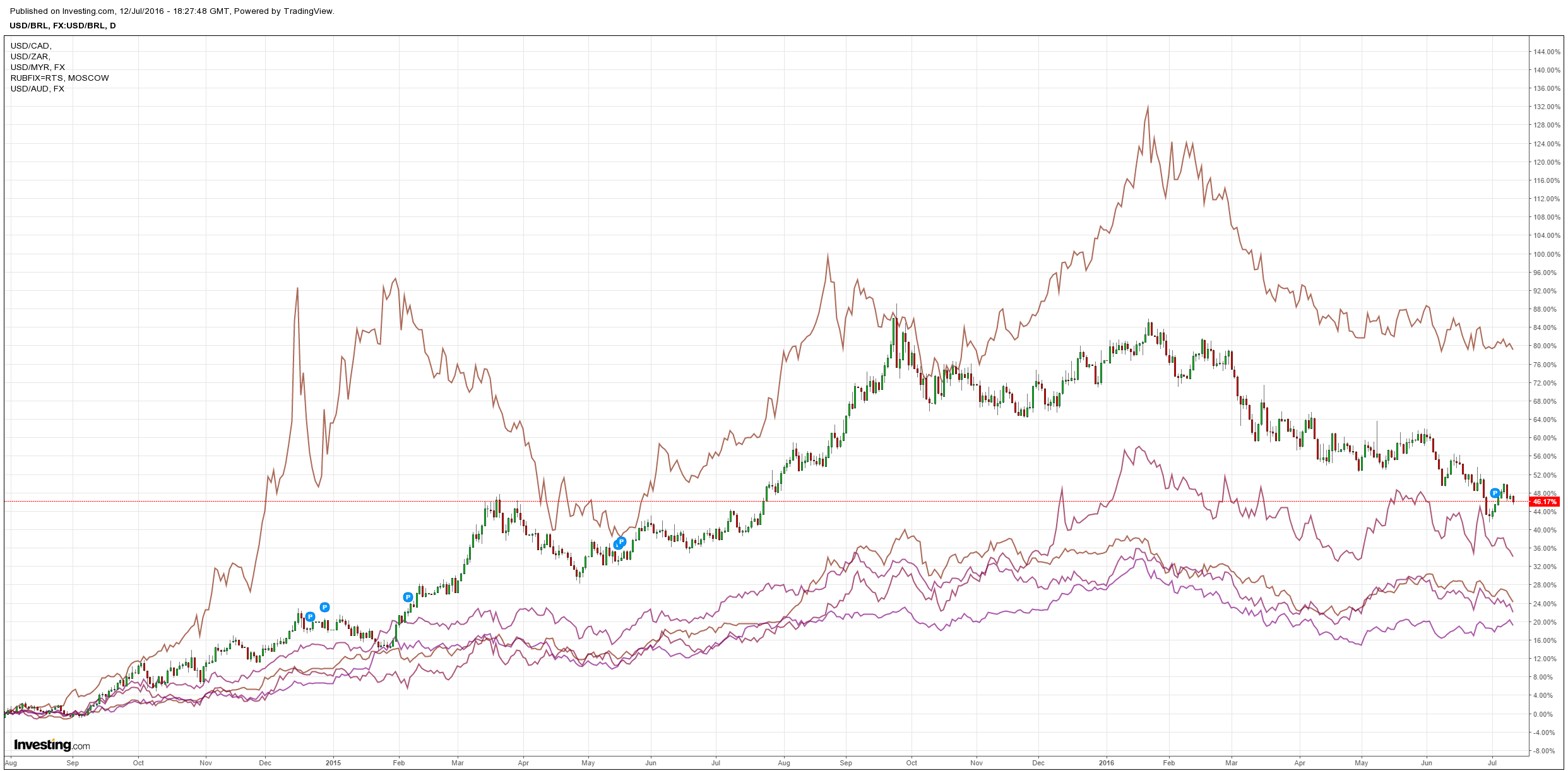 Gold was pounded: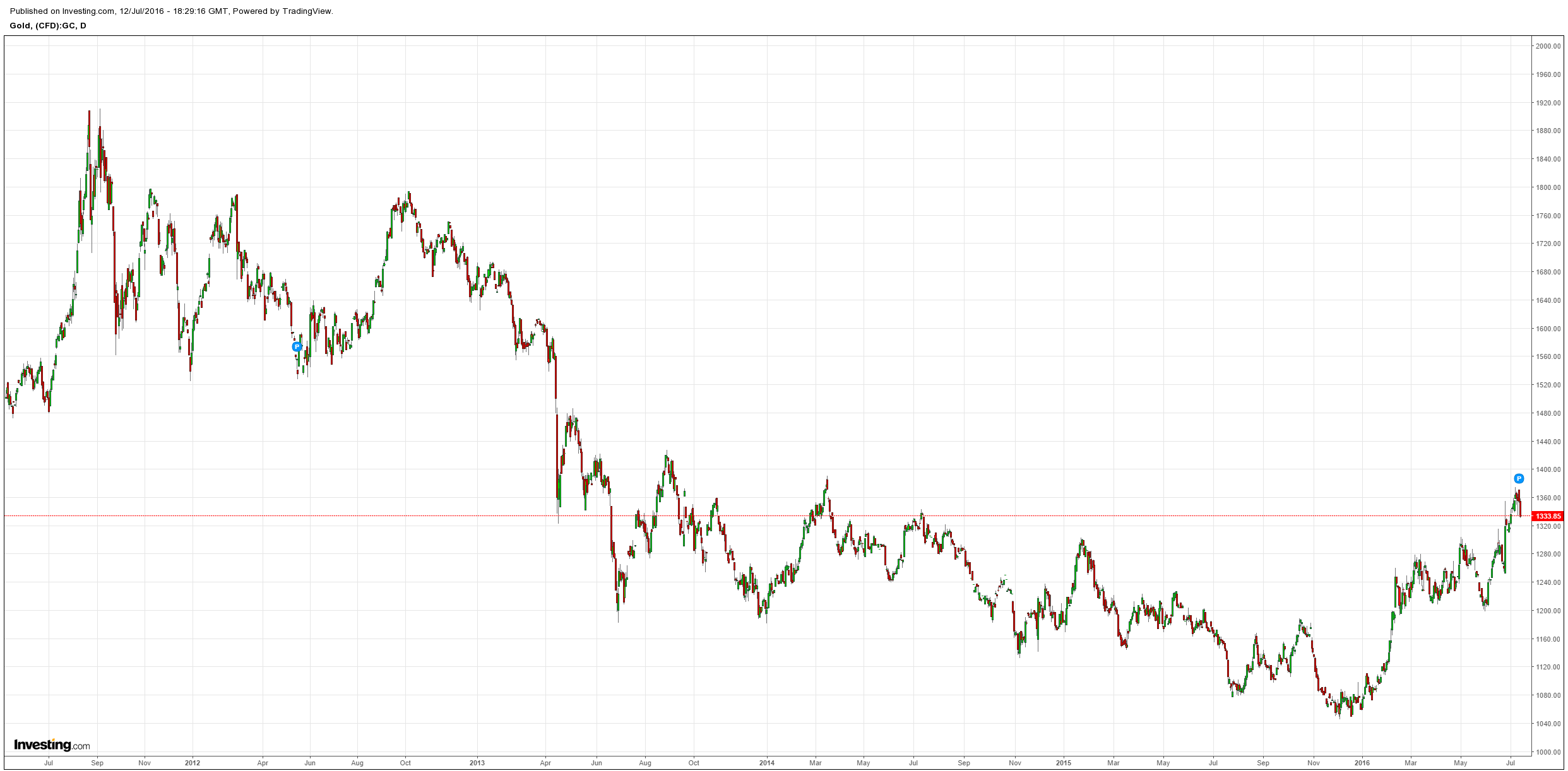 Oil rocketed: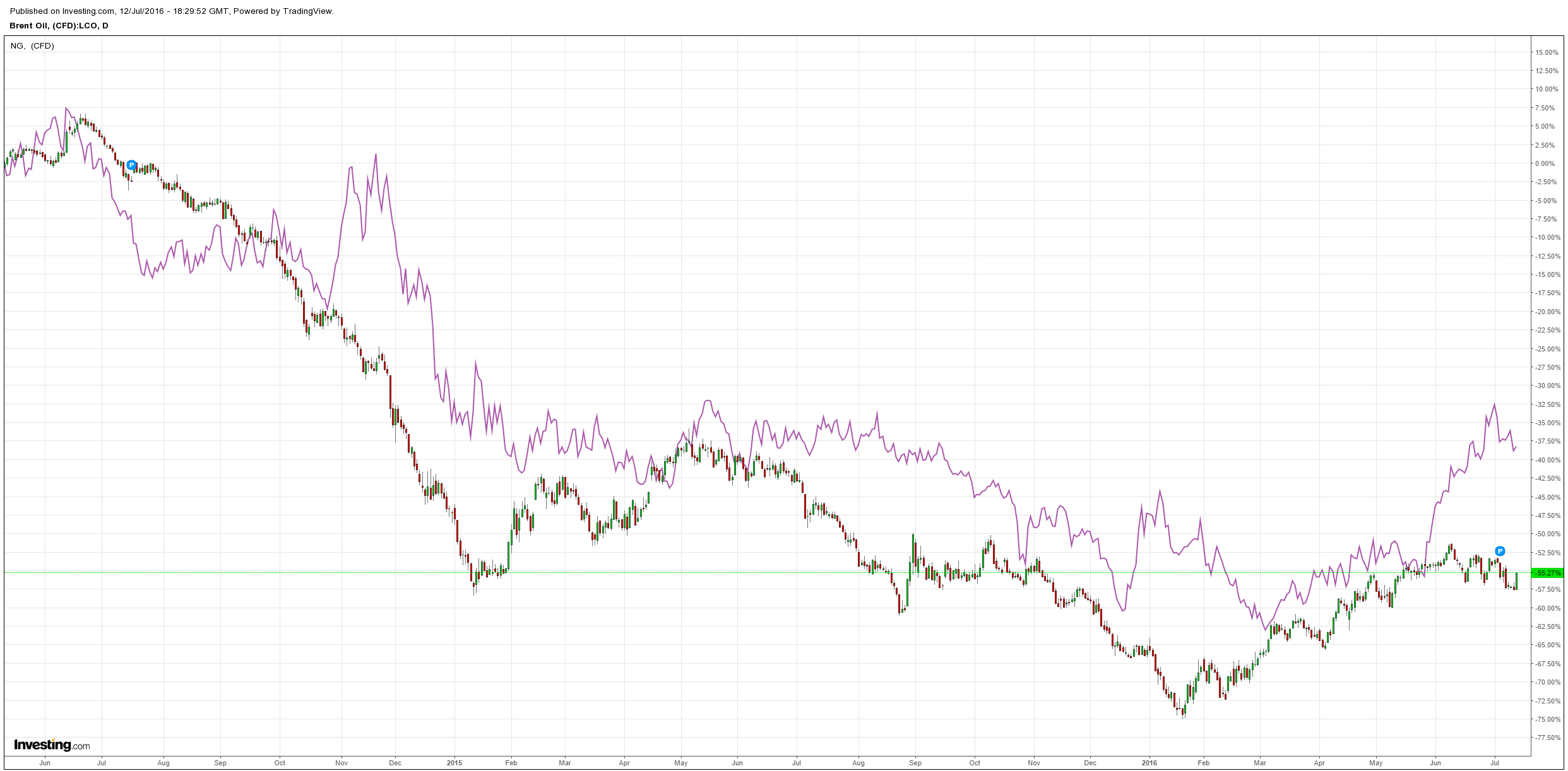 Base metals flew: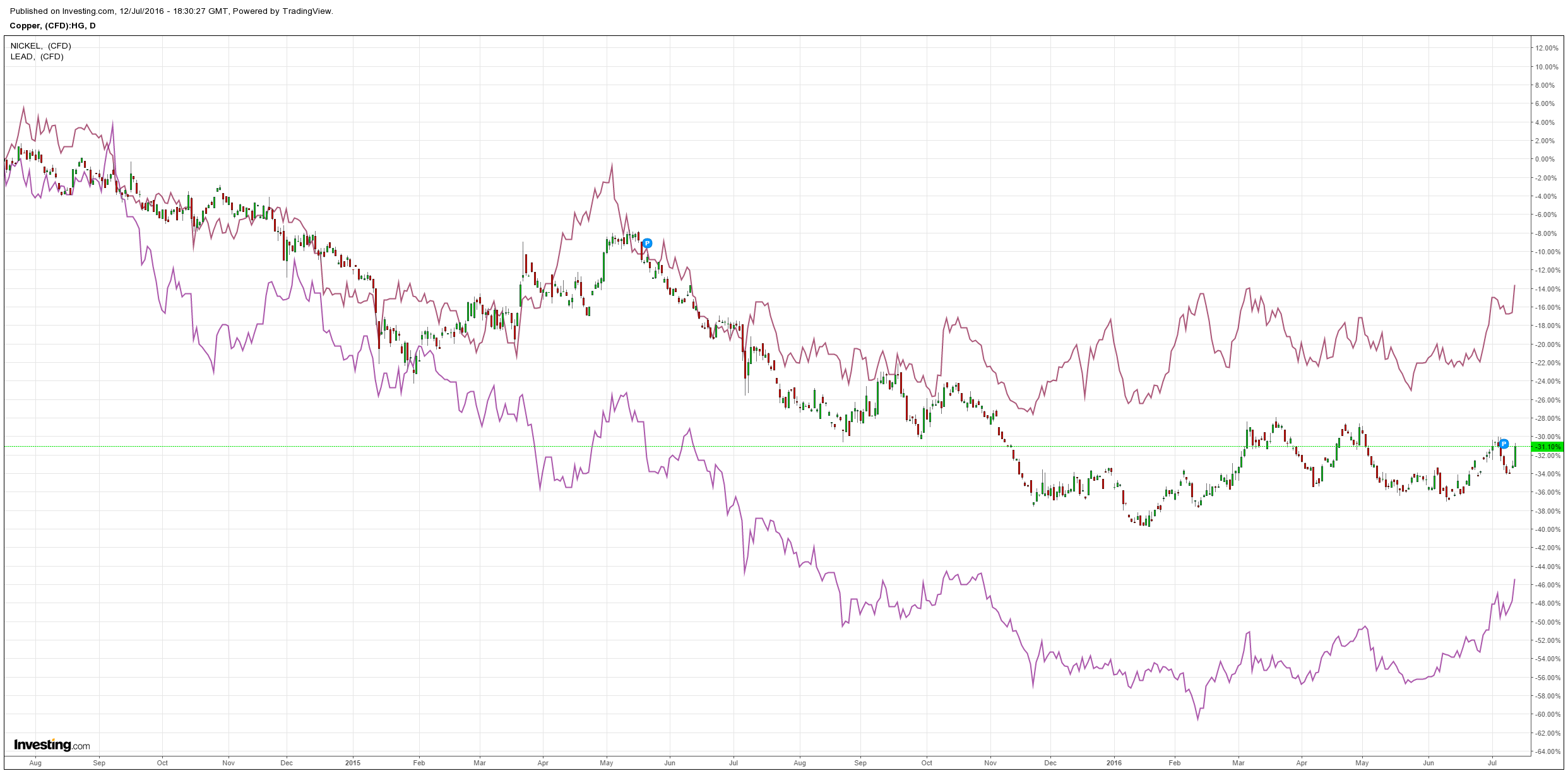 Big miners are on the verge of breakout (some have):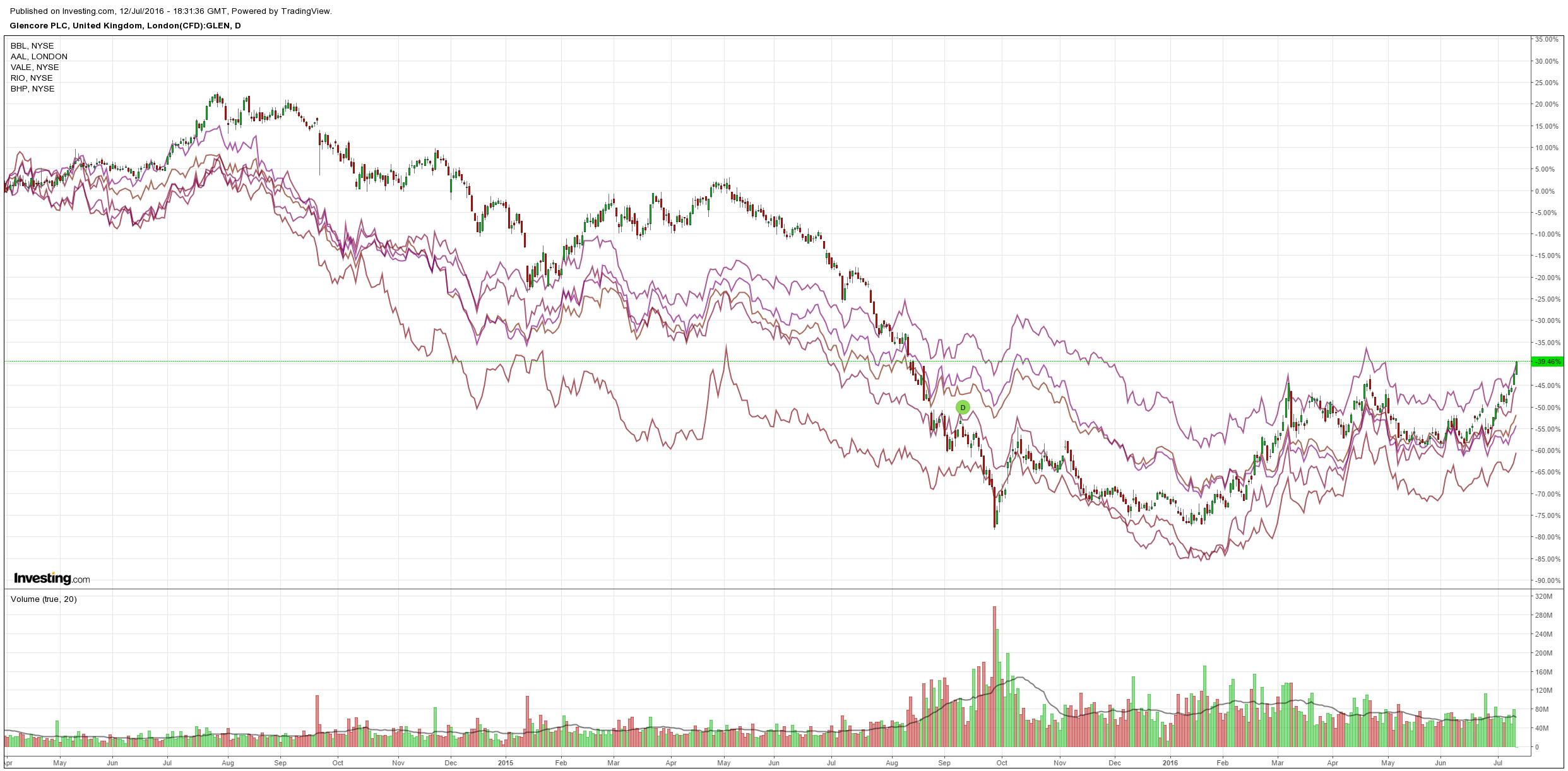 US high yield debt was bid, EM not so much: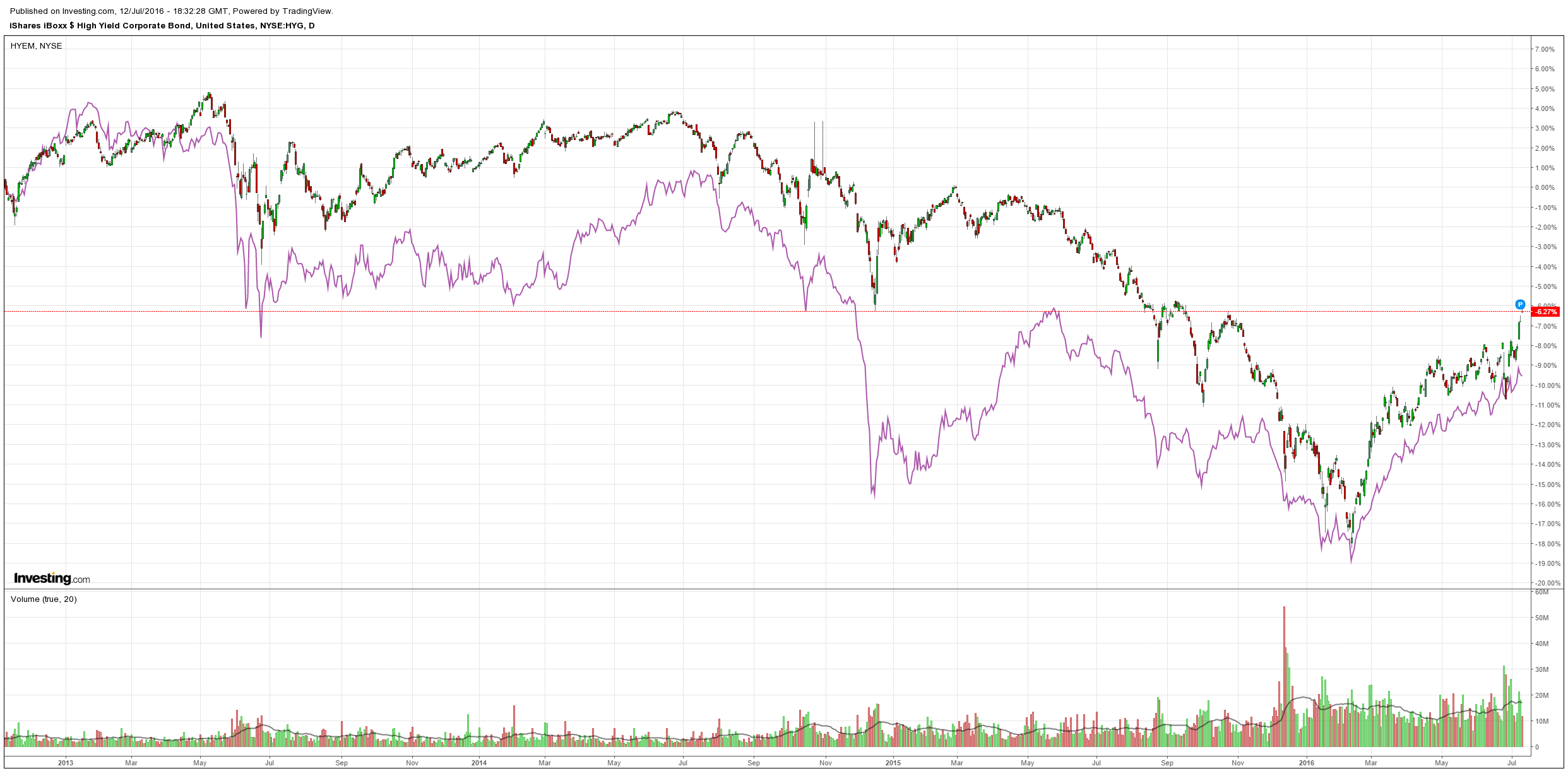 US bonds were flogged: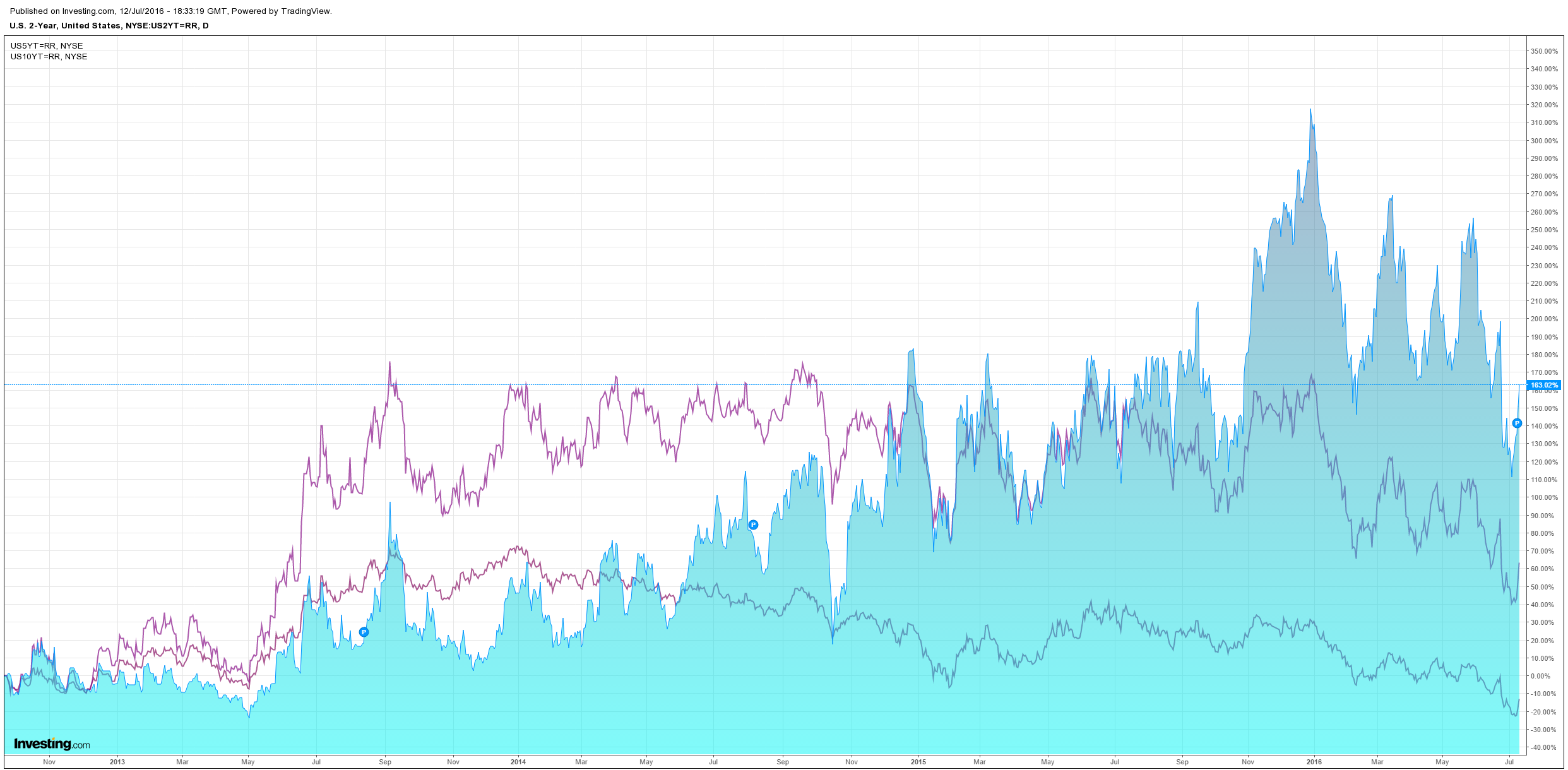 Equities just loved it and, at this point, could do anything: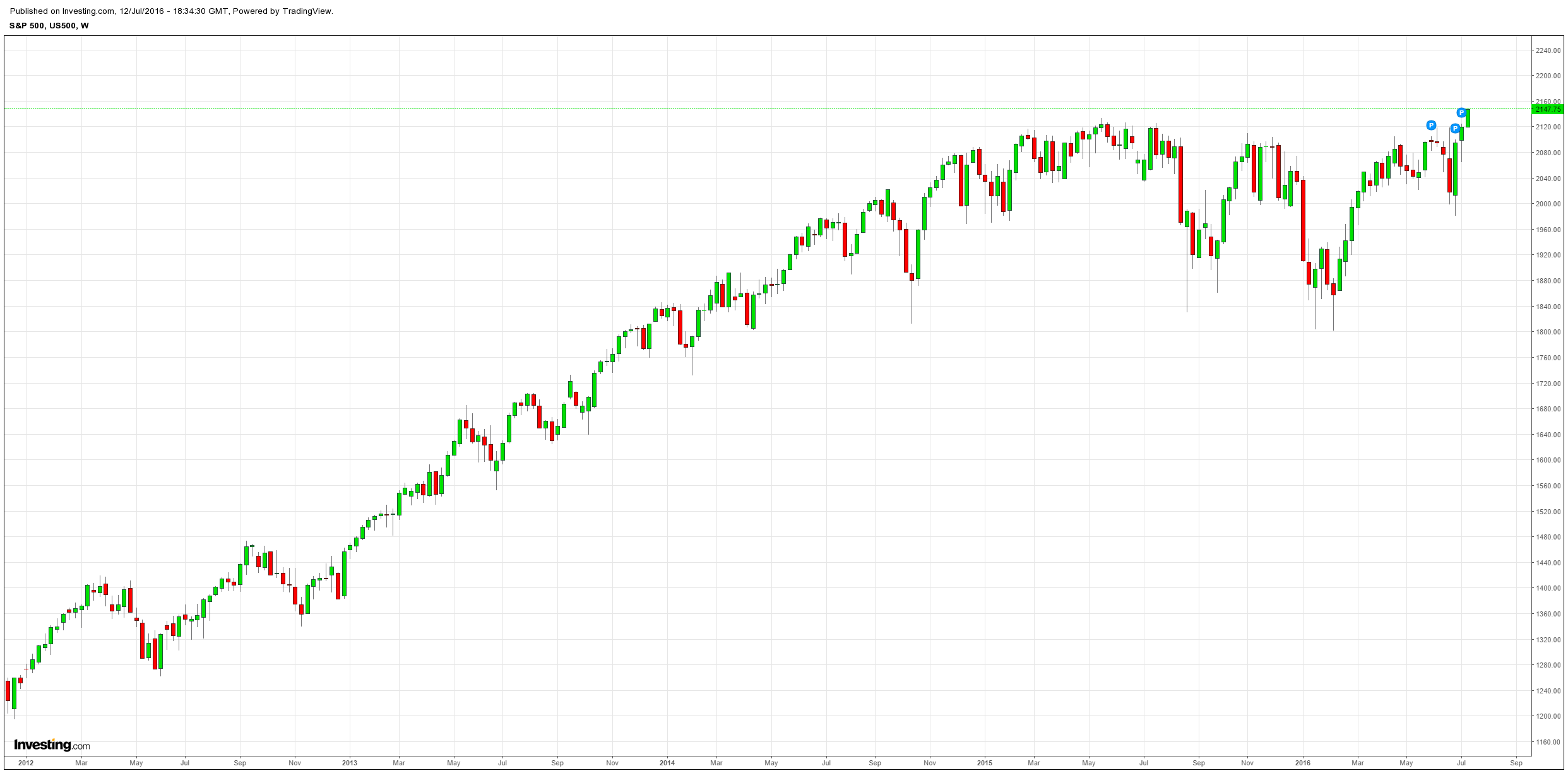 Welcome to the age of helicopter money, from the WSJ:
Former Federal Reserve Chairman Ben Bernanke rejected the notion that the Bank of Japan is short of ammunition when he met with Prime Minister Shinzo Abe Tuesday.

Mr. Bernanke noted during the face-to-face meeting that Japan's central bank still has a range of monetary easing measures at its disposal, according to Chief Cabinet Secretary Yoshihide Suga.

…Mr. Bernanke recommended the BOJ coordinate its policy with fiscal measures aimed at shoring up Japan's economic output to end over a decade of deflation, according to Mr. Suga.

Brushing aside a view among Japanese economists that BOJ policy has reached its limit, Mr. Bernanke's assessment added to speculation that Tokyo will unleash new rounds of fiscal and monetary stimulus to reboot Abenomics, Mr. Abe's growth plan. The yen weakened to ¥103.64 to the dollar from below ¥103 in Asian trading hours. Tokyo stock prices ended up 2.5% at 16095.65.

Mr. Bernanke visited Tokyo at a time of intense speculation that Mr. Abe may resort to so-called "helicopter money," a radical form of monetary easing advocated by the former Fed chief.
The planned stimulus is not very big at $96bn but I guess that's not the point. The intellectual and institutional breakthrough is what matters.  So where does this leave us?
If the helicopter were to spread globally quickly then it would change everything for the MB outlook. Commodities will be in high demand as infrastructure spending surges globally. The Australian dollar will be one massive beneficiary and surge with the terms of trade. Miners will take off. The Budget will be fixed by the income rush. Rebalancing will stall as interest rates rise.
We've known all along that this would come eventually – it is, in effect, a form of debt jubilee, as freely funded growth inflates away the debt. The MB argument has been that it is such a radical departure from the conventional political economy of macro management that it would take crisis to push it global.
Consider each region. Helicopter money could have huge benefits in Europe. It would enable it to circumvent all of its failed fiscal integration as the ECB moves to fund a Marshall Plan for developing Europe in exchange for structural reform. Local populations would finally get carrot as well as stick to push themselves into the northern European mold.
But you can imagine the conniption this will trigger in the Bundesbank and German elite as Weimar Republic worries resurface. The helicopter does confuse monetary and fiscal objectives and inflation will leap to northern European minds. I can't see them doing it until the European project itself is at stake. Are we there yet? I think so but I don't think they do. And it's just possible that the Germans would be so against it that they'd rather Europe fragment.
In the US the passage of helicopter money will get heavy intellectual support from its economic elite, as above. But I can see this becoming a political football between Democrats in favour and Republicans against. Although it is a monetary issue, the US Right is dead against the expansion of government expenditure, even when it is free! As well, there is a reasonable rump of Austrian influence in the Republican party that will go into meltdown over helicopter money. Aside from anything else, its economy is plodding along OK, and the Fed is still tightening, so any discussion of it for the US is wildly premature.
How about China? Well, lets face it, China has been doing helicopter money ceaselessly since the GFC. Does anyone really expect all of those dud infrastructure loans to ever be repaid?
The UK will certainly be a candidate in the nearer term as Brexit hits its economy and if the collapsing pound proves insufficient. But it should, after a time, and it will see a one-off inflation surge because of it so I'm not sure it will be in a position to do helicopter drops in the short term.
I doubt smaller economies will be able to do it given the currency implications could be dire.
So, my position is unchanged. I do not see a sudden global rush to helicopter money. But we know now what it will look like when it comes, and Australia will be a beneficiary.
In terms of allocations, then, I believe markets are getting ahead of themselves. If the bullish action continues then it will have the opposite to its hoped for effect. The Fed will tighten not loosen. Indeed, I do not think that the S&P500 will have to run much further to trigger it. The Fed has expressed reservations about stretched valuations in recent times and they have gotten worse not better since then. Of course it wants to massage asset prices not crash them but that includes not letting them run amok.
Through H2, China and Europe are going to slow and that will weigh on the Fed's mind but remember that stock prices these days lead not reflect a business cycle so they will generate their own economic dividend.
I still, therefore, see upside for bonds, downside for commodities, upside for gold (it should love the helicopter in the long run) and downside for the Aussie dollar once this excitement passes. Cash remains king.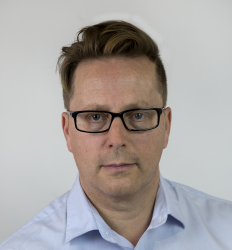 Latest posts by Houses and Holes
(see all)