Yesterday I published a disturbing report aired on Tuesday's SBS Dateline examining the large-scale migration/investment of wealthy Chinese into Canada's city of Vancouver, which has forced house prices to astronomical levels and left a swathe of empty homes.
The Dateline segment follows a report presented to the City in March which found just under 11,000 empty homes in Vancouver, most of which are  apartments or condos.
Amid growing pressure, Vancouver's mayor, Gregor Robertson, has stepped up his call for a tax on empty homes, arguing that if a home is being treated like a business then it should be taxed accordingly. From Bloomberg (video above):
"We're looking at new regulation and a carrot-and-stick approach to making sure that houses aren't empty in Vancouver," Robertson said, including a tax on vacant homes. "If you're not using your property — either living in it or renting it out — then you have to pay more tax. Because effectively it's a business holding, and should be taxed accordingly."
UBC Professor, Tom Davidoff, has gone further, arguing for Vancouver to introduce taxes for those that own homes in Vancouver but do not pay taxes in the city:
"People who purchase homes but aren't landlords, of course that would include vacant homes. But would also include homes run by so-called astronaut families, where people might actually live in the homes but nobody pays taxes in Canada"…

"If people who live and work here are being outbid for homes by people who do not live and work here and don't pay taxes here, that other class of homebuyers ought to be paying higher property taxes"…

"We would take you to an extra 1.5% property tax if you're not a landlord, if you don't pay income tax, if you're not a CPP recipient where you haven't lived in the home for a long time. So we protect people who have been working in the community for a long time"…
As noted in Dateline's report, the vast majority of wealthy migrants to Vancouver have contributed very little in either taxes or economic activity to the city:
IAN YOUNG: The primary bread-winners that arrived under those schemes, we are talking multi millionaires here were only paying an average of $1,400 in income tax each year. You know, they were declaring less income than refugees in many cases. The Government doesn't like sharing a lot of this information either.

Journalist Ian Young has been closely following Canada's immigrant investment visa program, which peaked in 2010.

IAN YOUNG: There were 35,000 applications that year, and virtually all of them, basically they were all mainland Chinese, millionaires, who just flocked to these schemes, so it was really just insane.

Ian's research found that the businesses started by millionaire migrants employ on average a grand total of one person.

IAN YOUNG: Clearly the immigrant investor program, has just been abject failures, in terms of fostering economic growth and in terms of fostering business growth and jobs.
At least a tax on so-called "astronaut families" would deliver some benefits to the resident population and discourage Vancouver from becoming just a resort town for wealthy foreigners, rather than a community.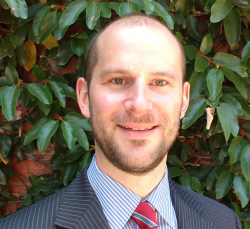 Latest posts by Unconventional Economist
(see all)