You can feel the Mining GFC reheating after yesterday's poor Chinese data but it's being held in check by oil. The US dollar fell overnight: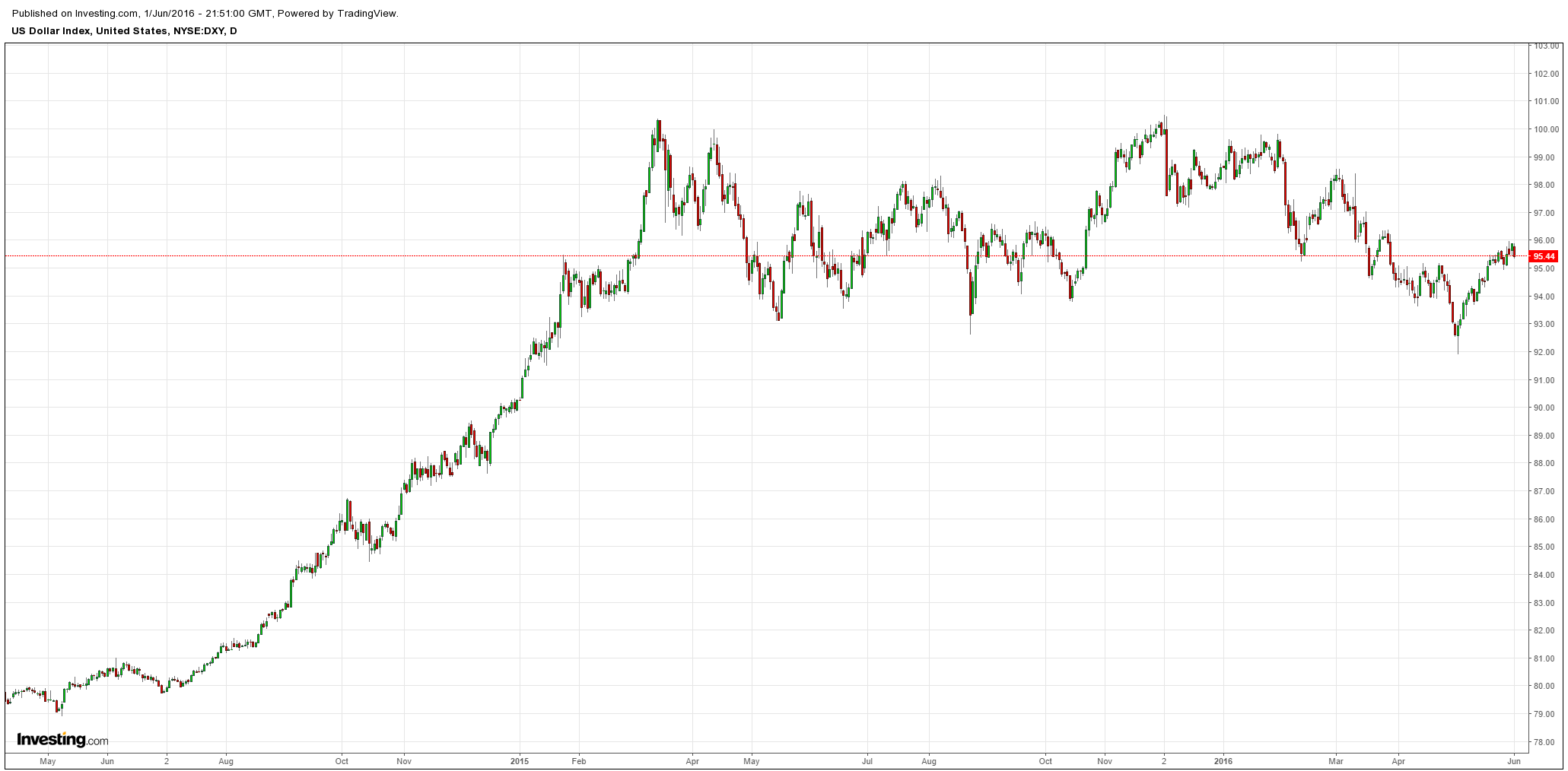 Yen bounced hard after Abe delayed a sales tax hike, fiscal stimulus, hinting that less monetary may be coming. I doubt it!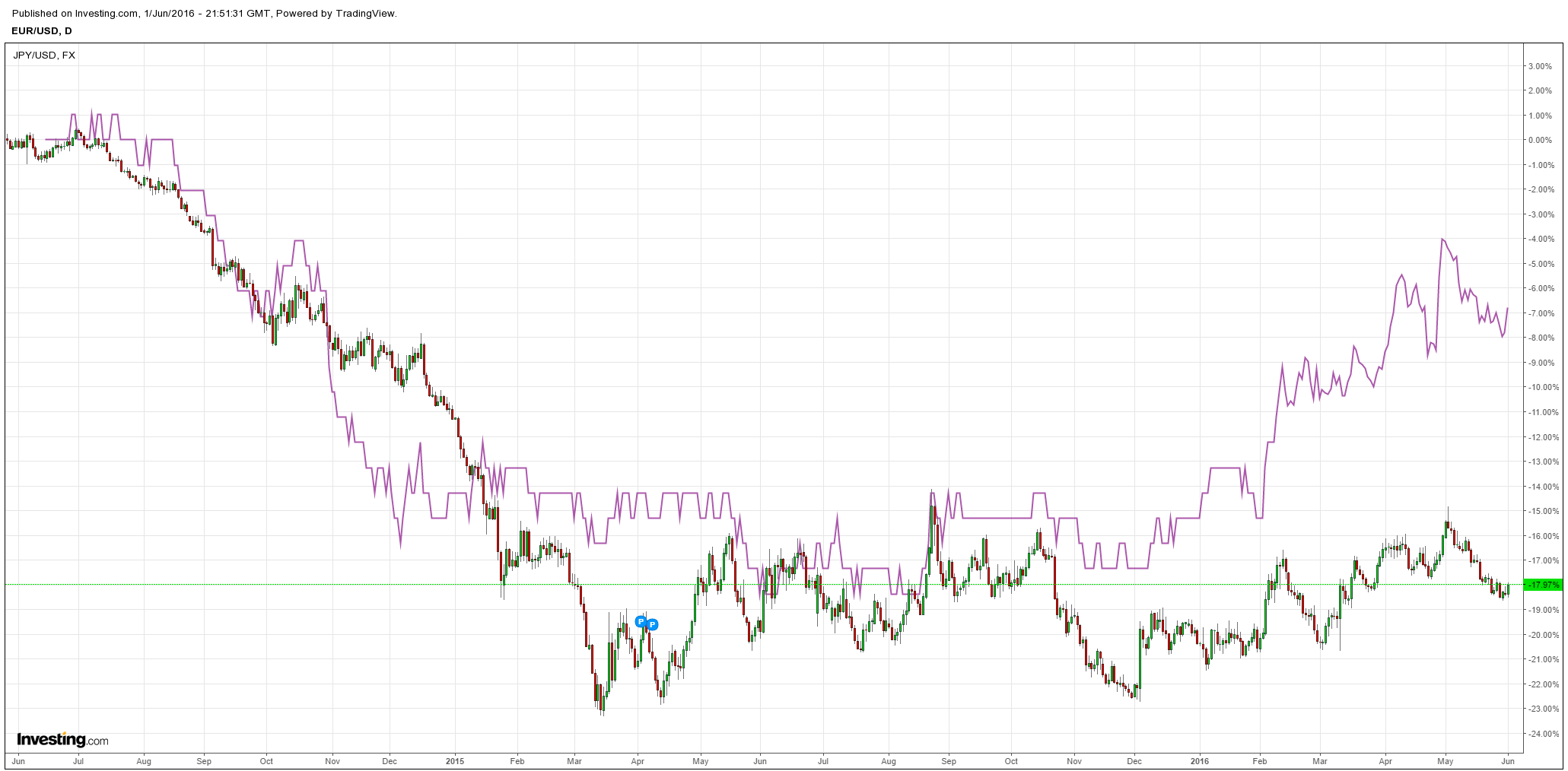 Commodity currencies mostly fell. Aussie was supported by its fantastical GDP strength: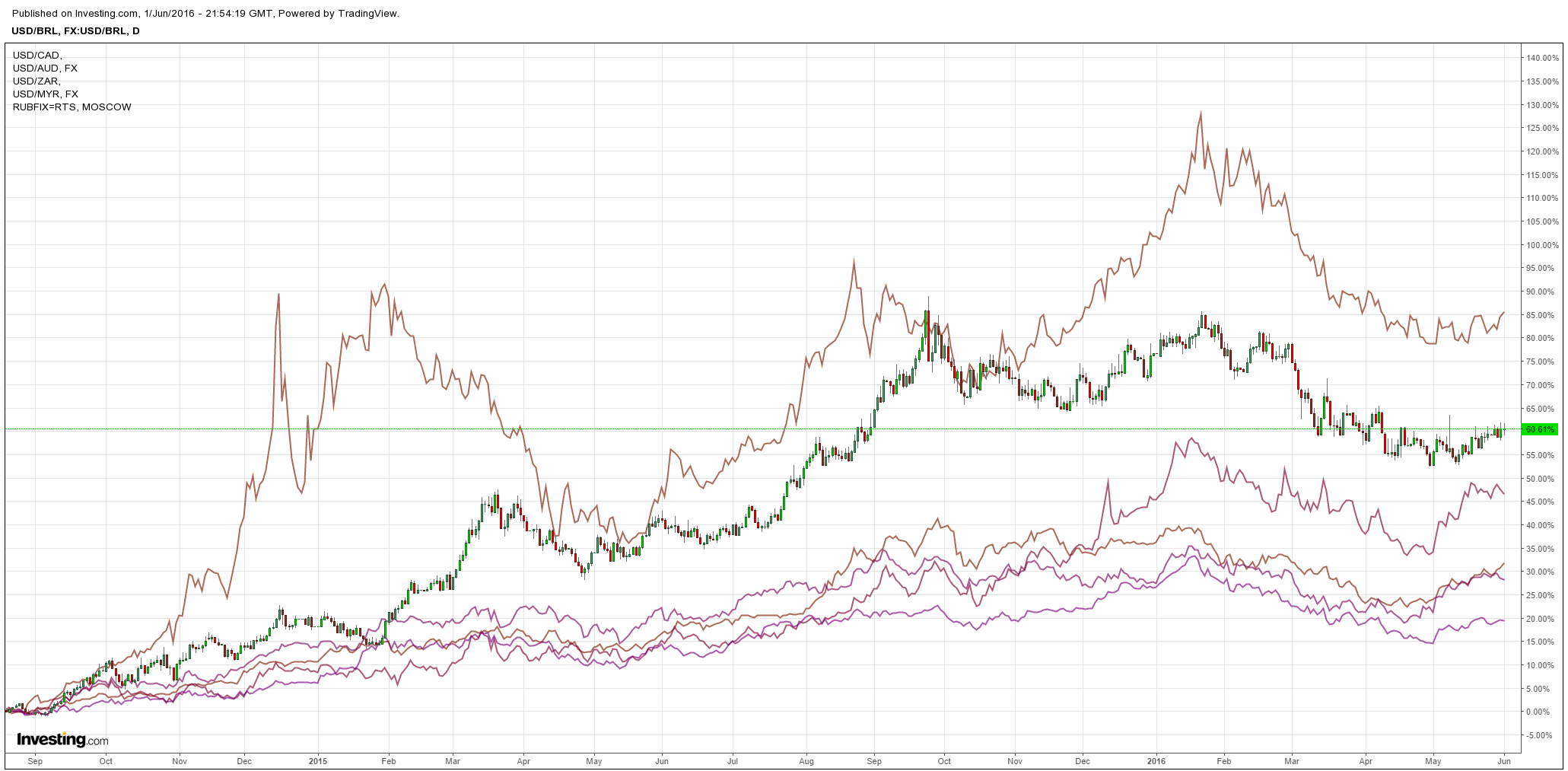 Brent is going sideways waiting for OPEC but every dip is still bought: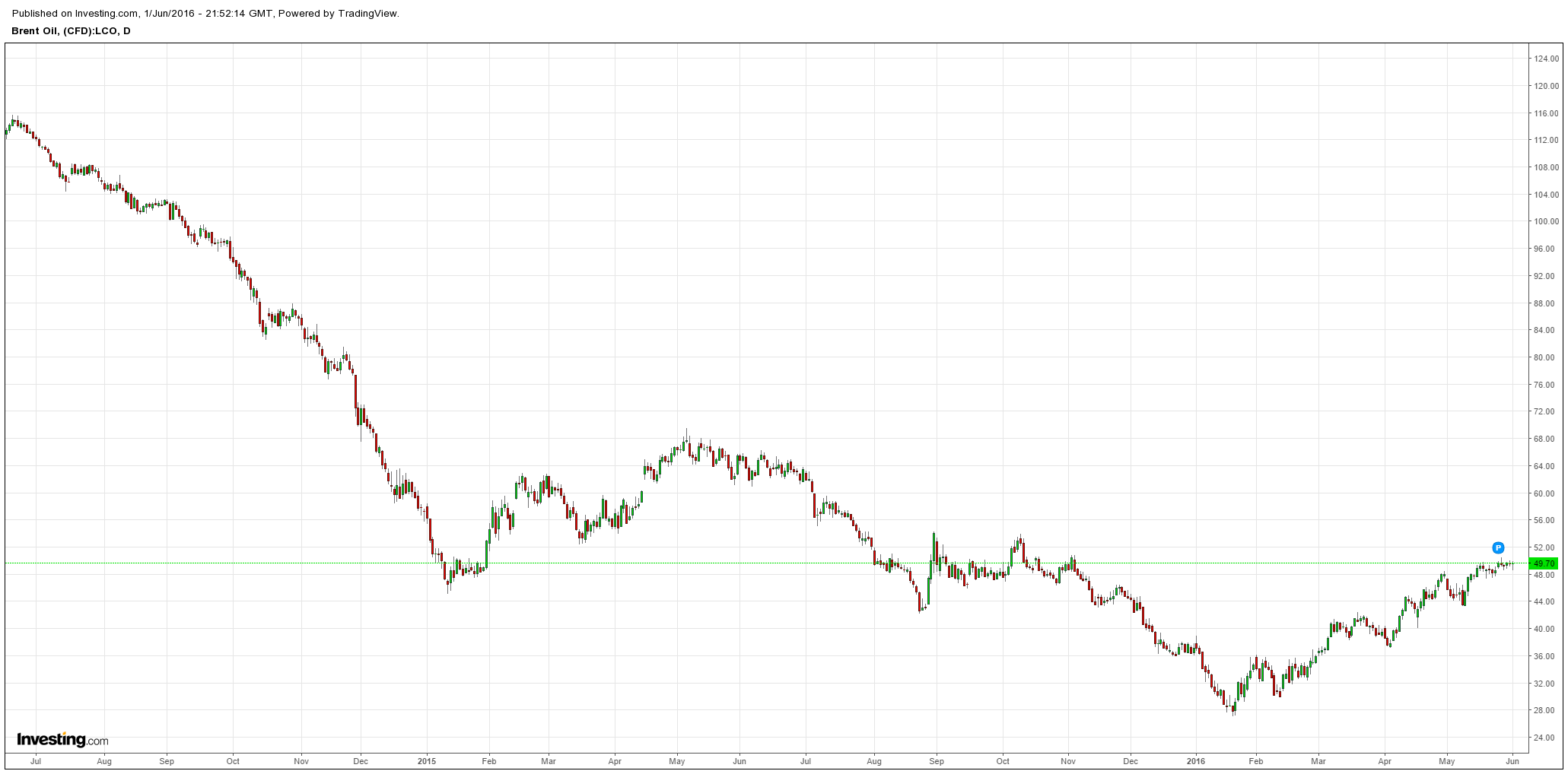 Base metals were mixed but copper whacked: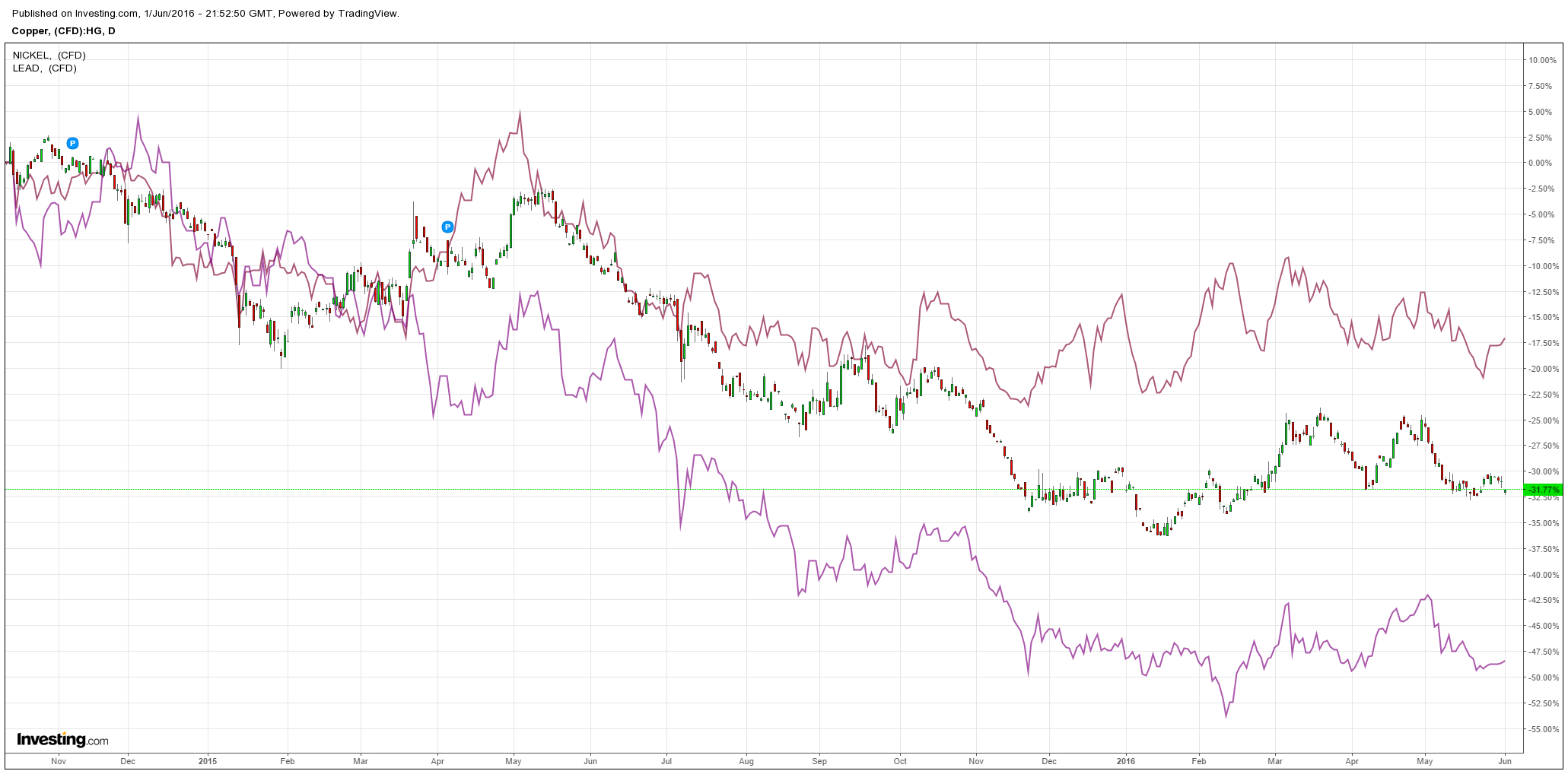 US and EM high yield debt is tracking oil as usual: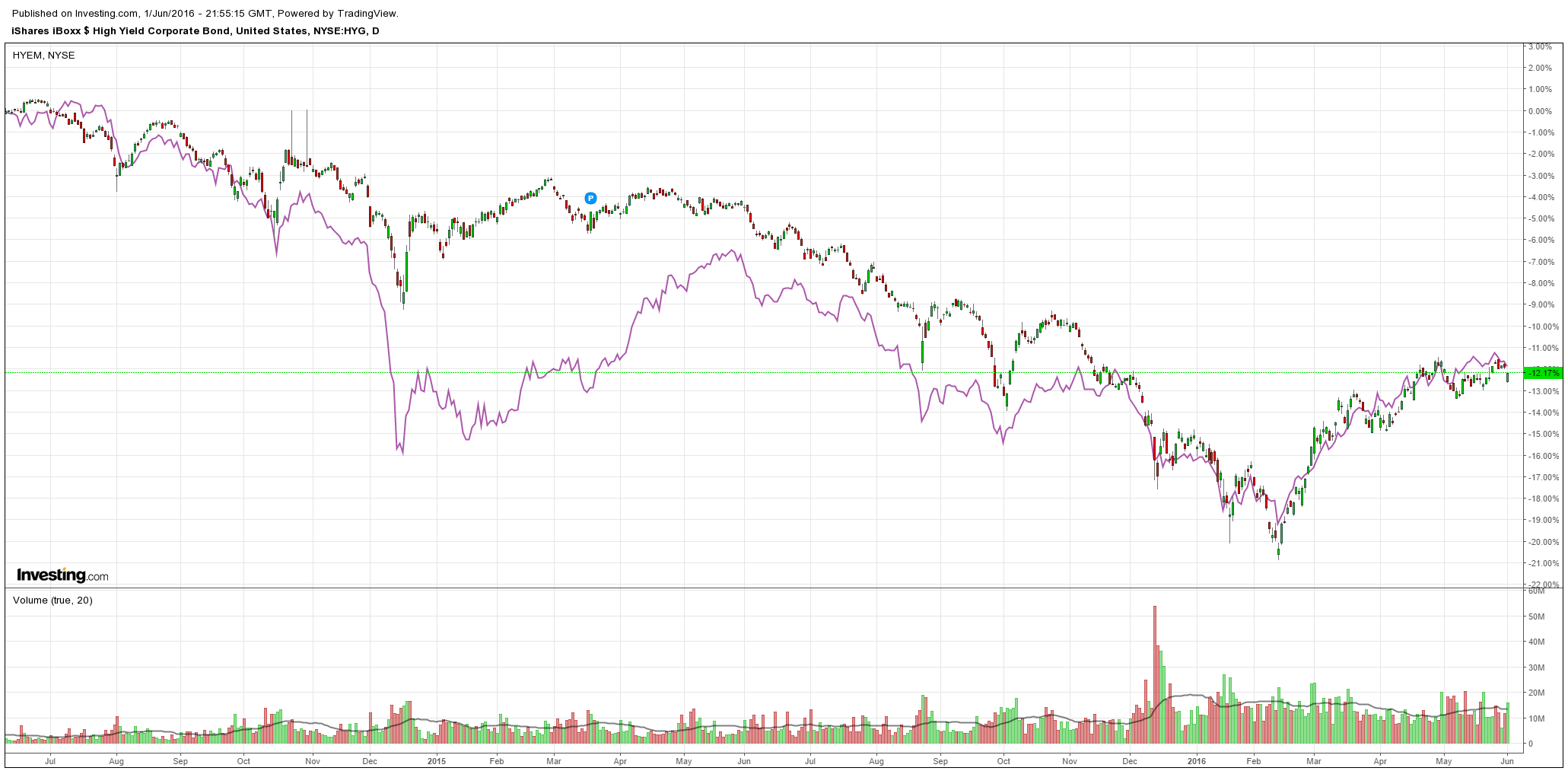 US data was solid with the ISM up and Beige Book reasonable. The Fed can hike again so that kicks one leg out from under markets. The second leg that is looking shaky is China's very ordinary L-shaped rebound and ongoing yuan devaluations. To be honest, I'd say we would already be descending into another market panic were it not for oil which markets are convinced is rebalancing. Blackrock sums it up:
We have downgraded global equities to neutral, following a meeting of the BlackRock investors behind our views. The growing likelihood of an imminent Fed rate increase and more elevated U.S. valuations warrant short-term caution.

The chart above shows how U.S. stocks have been in a sweet spot since mid-February, supported by solid economic growth and falling real yields on the back of expectations of a Fed on hold. Yet yields have started rising again. Higher U.S. inflation and hawkish Fed comments have now put a summer rate increase back on the table, increasing investor anxiety and the likelihood of near-term volatility.

Global stocks look vulnerable

Equities no longer look cheap. The MSCI World Index is up 14% from its mid-February low, as stocks have shaken off fears of a global recession, an oil-price collapse and a Chinese currency devaluation.

U.S. equity valuations sit around the 70th percentile of their long-term historical range, according to our calculations. And stocks overall appear more vulnerable to short-term risks. These include a Fed that increases rates too aggressively, a Brexit, a worsening European immigration crisis and a slowdown in global growth. We also see less upside to China's growth expectations after a recent uptick in activity, and oil prices have rebounded a long way and now reflect improved fundamentals.

We have downgraded U.S. and European stocks to neutral. We do prefer stocks to government bonds, and within equities, we like global dividend-growth and quality stocks. We expect the Fed to raise rates once or twice this year. We also see the potential for a corporate earnings recovery later in 2016. What would make us more bullish? Evidence of reflation, and an emphasis on expansionary fiscal policy and structural reform over monetary policy globally.
Readers will know I'm less convinced on oil but so long as it holds up then the Fed can move forward into its commodity bull trap tightening.
Latest posts by David Llewellyn-Smith (see all)