The US dollar eased back last night after it's solid run: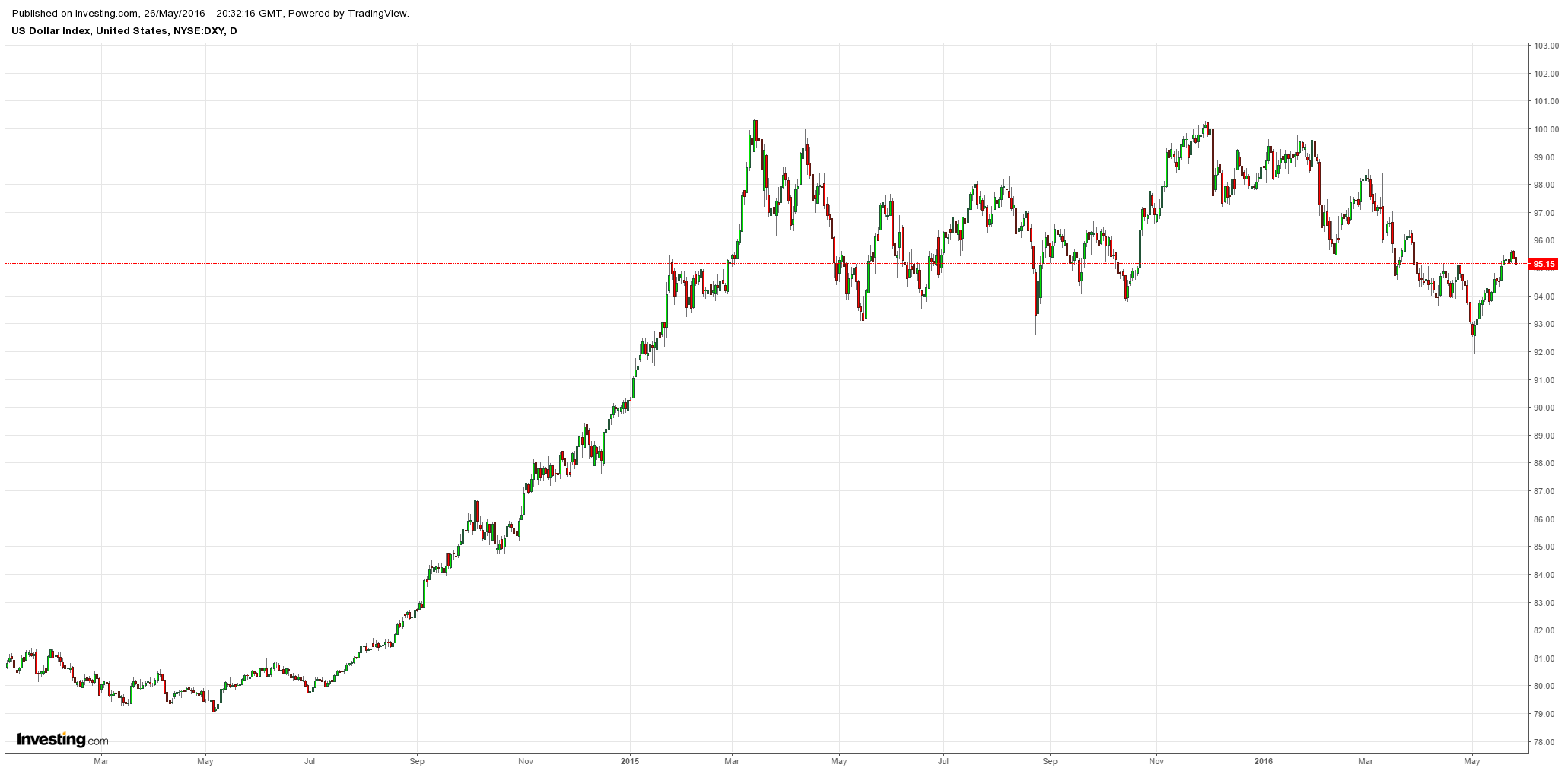 Yen and euro rebounded: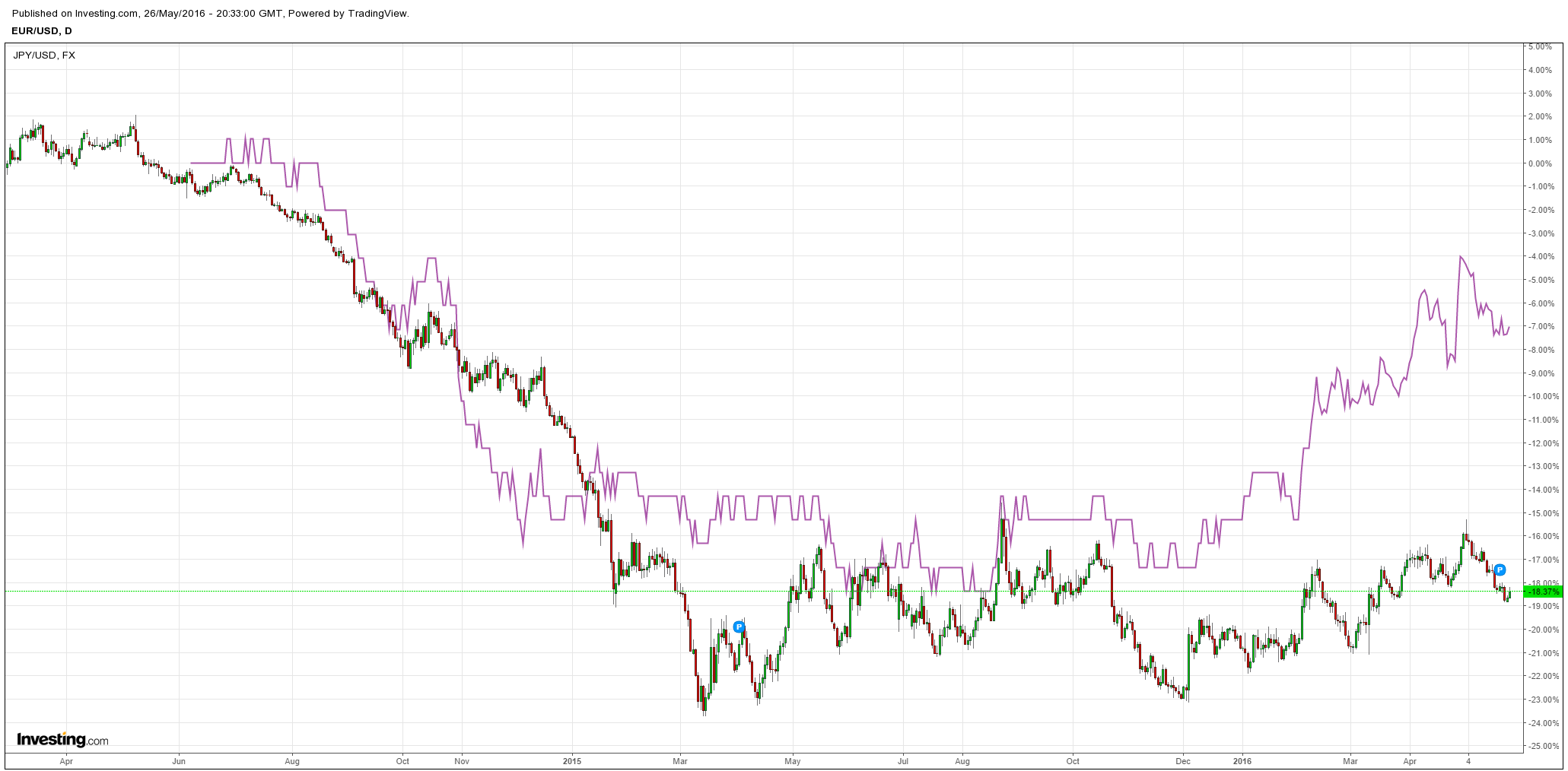 Commodity currencies too: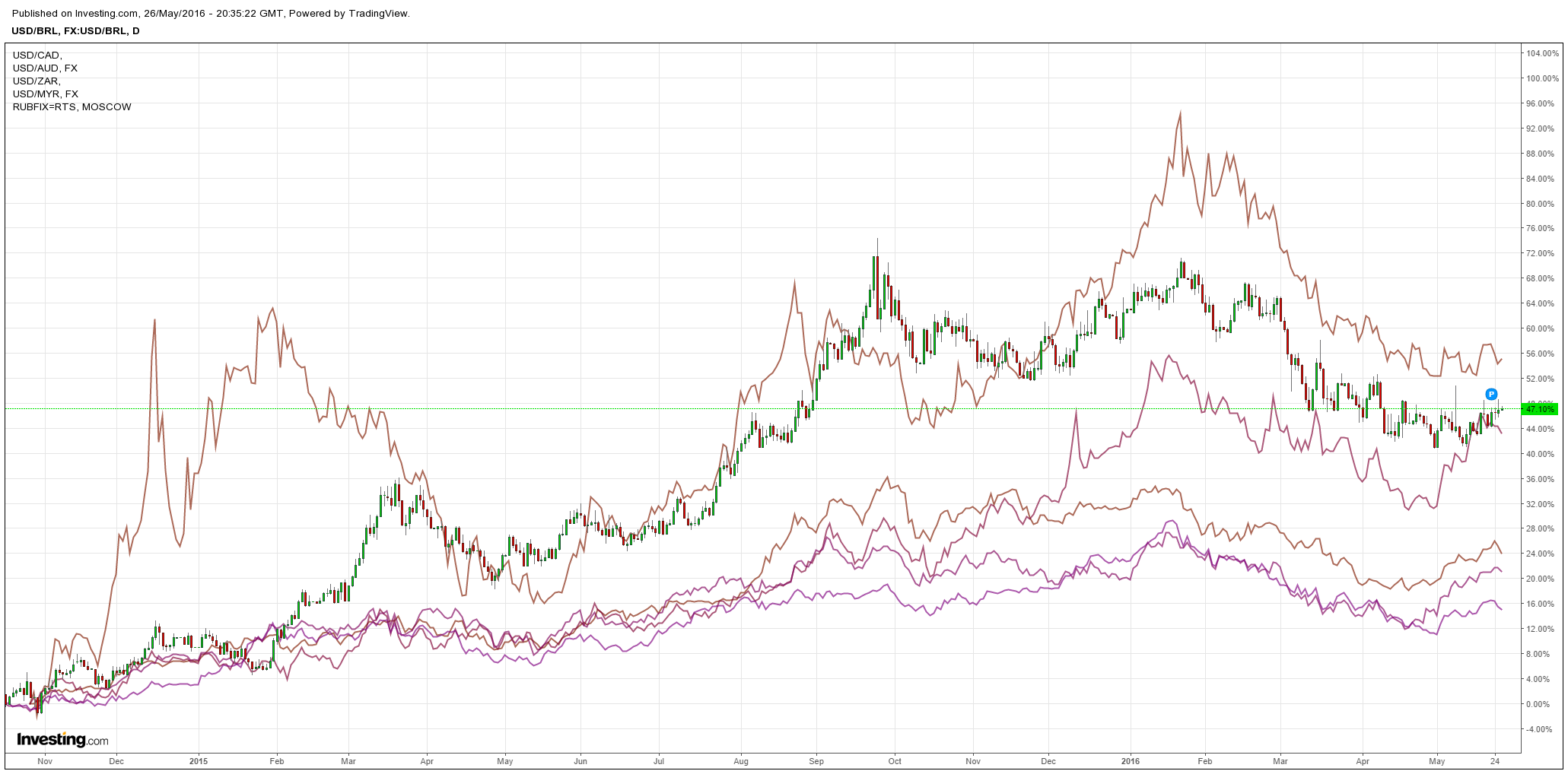 Brent could not hold $50: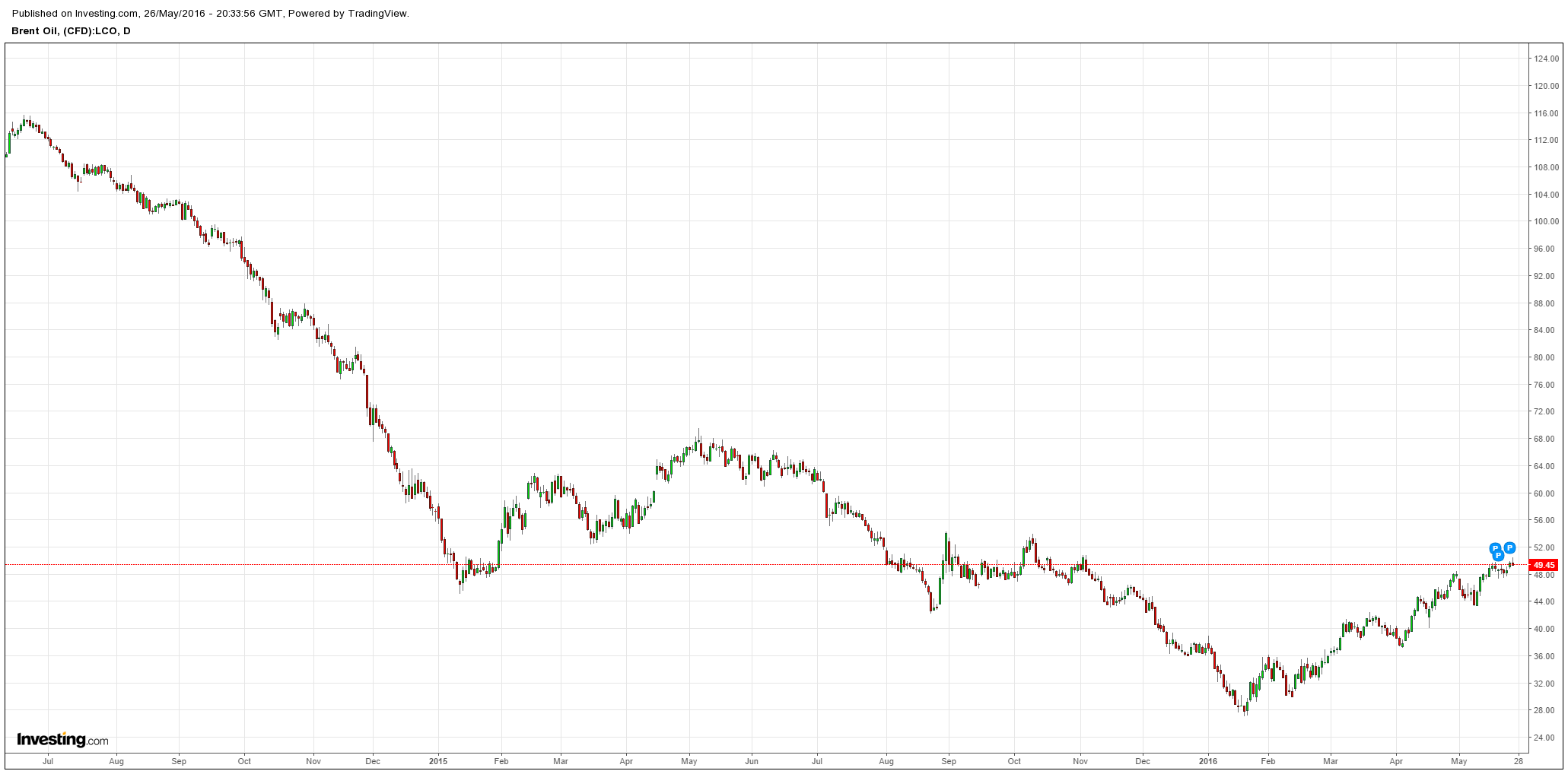 Base metals tried to lift: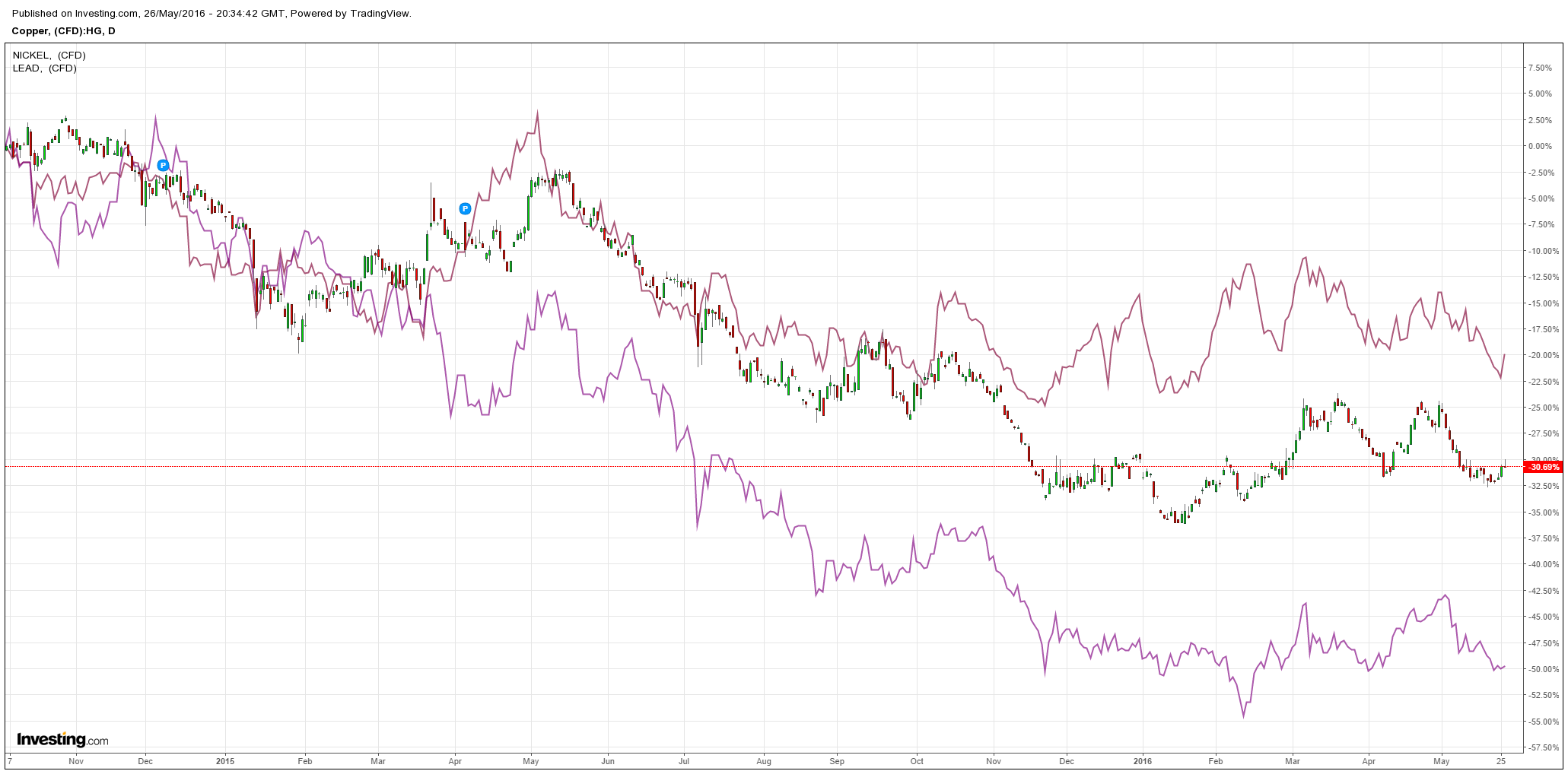 Miners were mixed: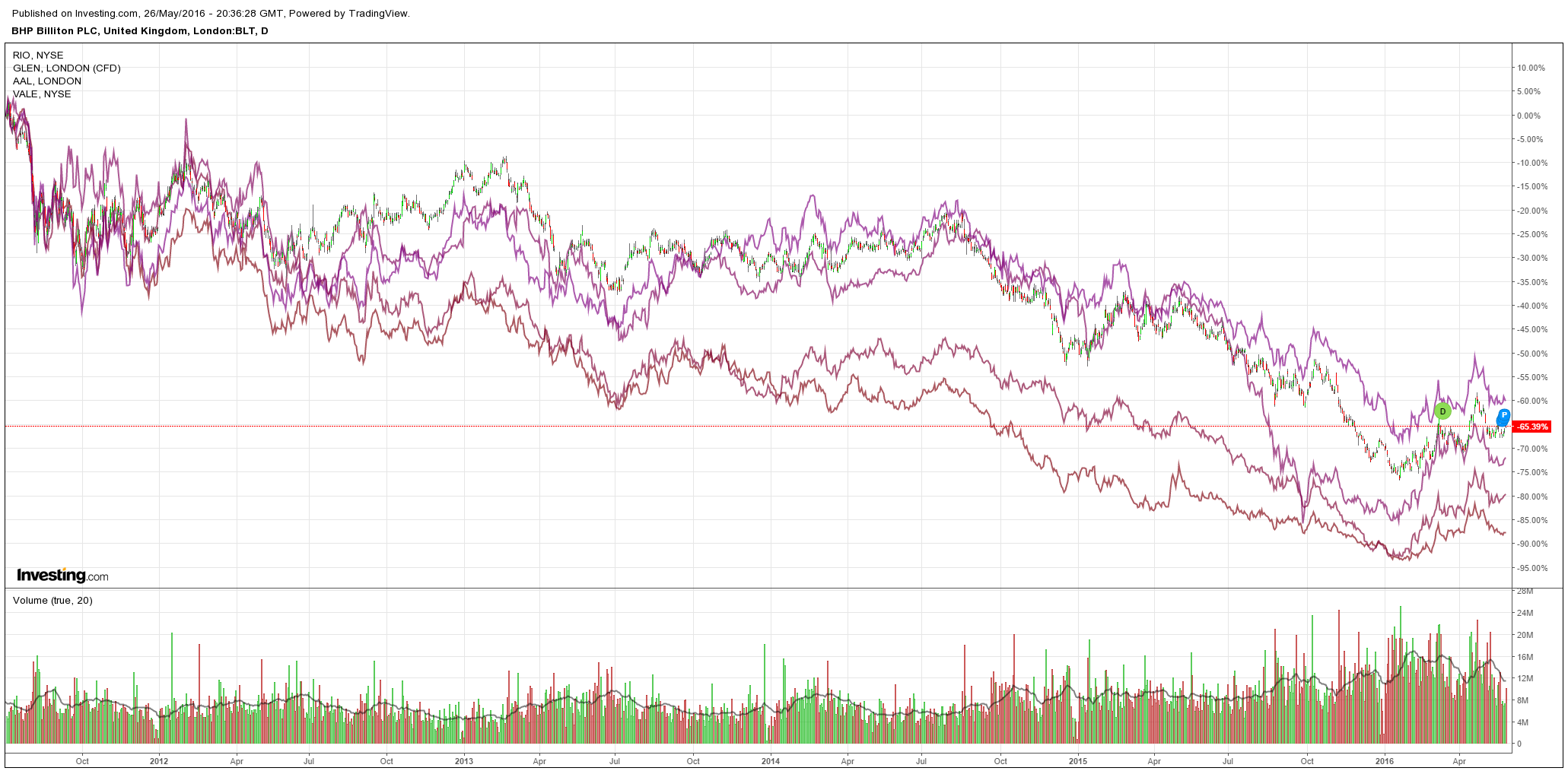 US and EM high yield fell back from a threatened breakout: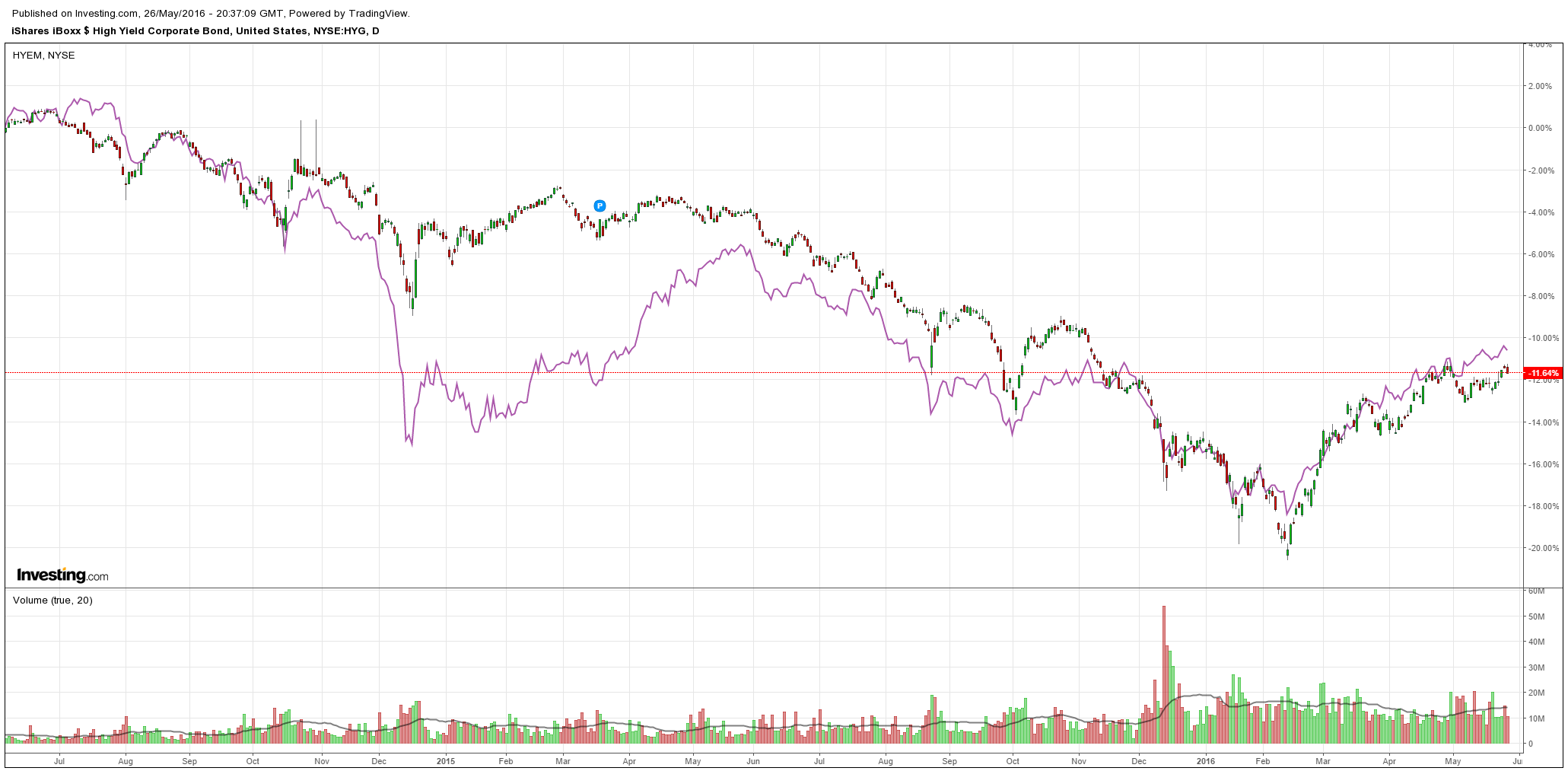 The fanciful decoupling trade of "fighting the Fed" took a little breather and oil fell. Even so it has run far enough for BofAML to wonder if oil is not now an increasing problem for the Fed to the upside:
Futures wholesale prices are set to inch up from $1.64/gallon to $1.65/gallon in June before ending the year at $1.41/gallon, above the December 2015 level of $1.27/gallon. We sensitize our inflation forecast by defining "bull" and "bear" cases for gasoline prices in addition to our baseline. In particular, we use the highest and lowest observed RBOB price over the last twelve months. This means a bull case of $2.06/gallon and bear case of $1.07/gallon wholesale, by year-end, with the shock gradually building over our forecast horizon. $1.41/gallon wholesale would be $2.11/gallon for retail gasoline, assuming a steady wholesale-retail spread of $0.70 (which covers distribution/marketing and taxes). Our "bull" case would be $2.76/gallon retail and the "bear" case would be $1.77/gallon retail.

Our analysis shows that there is a clear uptrend in CPI ahead, under most reasonable scenarios (Chart 1). CPI would accelerate to 3.5% yoy under our bull case, and rise to 1.6% under our bear case. Supportive base effects are a key driver. It is only under an extreme bear case (year-end wholesale gasoline price of $0.88/gallon, or retail at $1.58/gallon), that we would see CPI inflation flatten out at 1.1%, all else equal.

One of the key reasons why we think CPI is set to head higher later this year is because of base effects: gasoline prices were so low late last year that it's hard to get to a lower year-on-year comparison point come late-2016. This "base effect" will push the year-on-year rate higher in late 2016. Beyond that, we continue to see elevated inflation, but the trajectory slows slightly through 2017.

In contrast, market-based inflation expectation measures such as the Fed's 5-year breakeven inflation rate remains subdued, currently at 1.5%. A simple correlation chart shows that the Fed's 5-year breakeven inflation rate closely tracks gasoline prices (Chart 2). Thus, inflation expectations may only rise if gasoline prices/energy costs push higher. But as a recent Fed paper argued, both TIPS breakevens and oil prices are driven by the same factor: changes in the outlook for global economic activity. Thus, a rebound in market-based inflation expectations may require a rebound in aggregate demand. Furthermore, breakevens face many headwinds, including investor doubts about central bank credibility. Add it all up, and we see a much more protracted recovery for inflation expectations than for actual inflation.
Thus this pressure will be marginal. Credit Suisse has more on why:
In just a few months the conversation around US inflation has gone from permanent gloom to premature excitement. Last year, markets seemed convinced that the US, along with other developed markets, was stuck in a low-inflation trap.

Now, core PCE inflation has accelerated 40bps in YoY terms and market sentiment has swung hard in the opposite direction. Instead of asking if inflation will ever return to 2.0%, investors are wondering how long the Fed might tolerate above-target inflation before speeding up a hiking cycle. From a top-down perspective, an acceleration in inflation seems reasonable – even overdue.

Surveys of inflation expectations have remained stable, consumer credit is growing robustly, and unemployment has declined steadily for years – all while inflation has remained stubbornly low. However, top-down indicators of inflation are notoriously imprecise, and their effects occur with long and uncertain lags.

In this piece, we dig deeper into the details of core PCE inflation to gauge the sustainability of the recent pickup. When we look at the bottom-up drivers of inflation we see some signs for cautious optimism, but few indications of a fundamental shift in the inflation outlook. The risks to inflation are still to the upside, in our view, but in the nearterm there does not appear to be a catalyst for a sharp trend higher in core PCE.
PCE is much lower than CPI and the Fed uses the former. The Fed will "look through" energy inflation by and large and wait for wages pressure. It still means only one hike this year especially as China slows through H2.
This "fight the Fed" trade looks very short term to me.
Latest posts by David Llewellyn-Smith (see all)