A university degree in Australia used to mean something.
To gain entry to a decent course at a decent institution, students were required to work hard at school and gain a tertiary entrance score above a high threshold.
Not any more.
Thanks to the former Labor Government's uncapping of university places in 2012, allowing universities to recruit as many students as they can fit, actual tertiary entrance scores have plummeted, meaning every man and his dog can now get a degree, devaluing their worth in the process.
A classic example of this phenomenon was illustrated in The Canberra Times yesterday, with New South Wales universities admitting students with entrance scores up to 40 points below their theoretical cut-off:
Students with marks up to 40 points below the advertised course cut-off are being accepted in fields such as business, teaching and engineering, according to the 2016 admissions figures from the University of Sydney, UNSW, Macquarie University and Western Sydney University…

The admissions data, seen for the first time by Fairfax Media, comes four years after the cap on student numbers was lifted by the federal government in 2012 allowing universities to recruit as many students as they can fit. The majority of degrees are funded by the federal government through student loans paid to the universities. The loan, often worth more than $20,000, is later repaid by students when they earn over $54,000…

The figures show top Sydney universities are offering places to thousands of school leavers with marks significantly below the minimum entry standard…

Individual university applicant reports show that students with ATARs as low as 46 have been offered a place in the Medical Science degree at Western Sydney University from next year, while Macquarie has invited students with ATARs in the 30s and who failed to score above a Band 3 in HSC economics to take up Commerce degrees.
The sad truth is that Australia's universities have morphed from educational institutions providing a public good into degree factories, whereby they teach as many students as possible to accumulate Commonwealth government funding through HECS debts. Quality of teaching, and students' ability to secure subsequent employment, remain distant priorities.
The problem is accentuated by the proliferation of international students, whereby degrees are sold to maximise profit at the expense of dumbed-down standards, with foreign students also enticed with the prospect of gaining permanent residency once they finish their courses, thus maintaining the population ponzi.
There has, of course, also been widespread rorting by private education providers, who are also more interested in maximising revenue rather than providing a decent educational experience and outcomes.
Australians need to ask themselves: what is tertiary education actually for and who does it benefit? Is it a public good used to boost the nation's productivity and prosperity, or is it merely another commodity to be sold for short-term profit?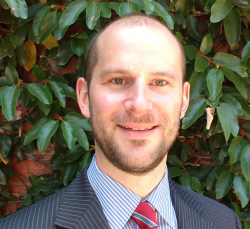 Latest posts by Unconventional Economist
(see all)