Back in October, The Australian released three articles (here, here and here) uncovering widespread rorting by private colleges. The Australian revealed that private colleges were handed more than $1.4 billion in government-funded VET Fee -Help loans last year, which was four times as much as was provided to public vocational education and training providers. Yet, only 14,400 students managed to complete courses at private colleges last year, compared with 18,400 students at TAFE and other public providers. Thus, the figures reveal that private colleges are inflating course costs but providing very poor educational outcomes.
Then last month, The Australian revealed that Australian taxpayers have paid over $1 billion to 15 private colleges this year – colleges that have been found to be in breach of government regulations.
Fairfax also reported last month how some in the "vocational education sales industry" are targeting poor areas, providing them with "free" laptops if they sign-up to an expensive online diploma course. In the process, the education providers have pocketed thousands of dollars in fees for students that will in all likelihood never finish their courses, courtesy of the Australian taxpayer.
Yesterday afternoon, Fairfax revealed further rorting in the vocational education space, with the Australian Institute of Professional Education (AIPE) receiving almost $1 million per graduate from taxpayers last year:
[AIPE] received $111 million in Commonwealth funding after handing out just 117 diplomas. In 2013 it received $114 million.

To put that into perspective: the college received $10 million more in taxpayer funding in one year than the federal government's entire national package dedicated to combating domestic violence.

AIPE has rapidly become one of Australia's biggest private vocational colleges…

Polished advertising and more than 200 employees sell courses in business, human resources, marketing, management, tourism and project management…
Seriously, how many more failures do we need to see before our politicians stand up and admit that the gravy train that is public-funded private vocational education has been an unmitigated disaster and a massive mistake?
While Australian taxpayers are being reamed by a bunch of shonks, Australia's government-run schools, TAFEs and universities are being underfunded, forcing them to sell degrees/diplomas en masse to foreign students in order to make up the funding gap. In turn, educational standards are being eroded.
The whole education system in Australia has become a sad joke, whereby selling qualifications to as many people as possible (both domestic and foreign) has taken preference over delivering the best possible education to students, in turn boosting the productivity and competitiveness of the Australian economy.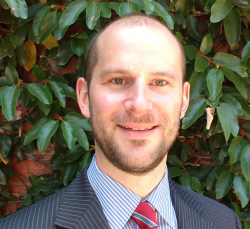 Latest posts by Unconventional Economist
(see all)