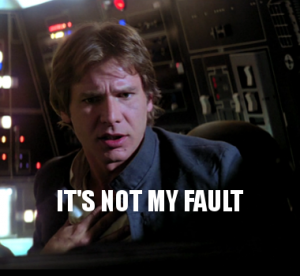 by Chris Becker
Going through the archives, it seems whenever I write about volatility it tends to result in a short-term rally in, well everything. It's not my fault, because I'm usually writing in response to market volatility spiking and/or a guru talking about volatility itself.
I might be breaking that record today because overnight we had a massive rally in Asian stocks that was then stopped and plunged in full reverse by falling US stocks on the back of "good" jobs and oil inventory data. Volatility begets volatility!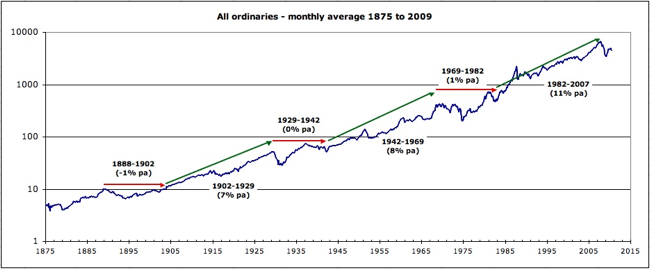 The thirty years prior to the GFC has been called "The Great Moderation" because of the relatively benign combination of rising asset prices and reduced volatility. This term was used more so before 2008, but due to the uncoordinated (but combined) central bank intervention in markets post-GFC, and a hint of recency bias, current market participants and analysts consider we are in the same "moderation".
Oh no. Not by a long shot.
Yesterday, Mohammed El Erian penned an op-ed at FT explaining why the Great Volatility is here to stay:
There are six major reasons why higher volatility, up and down, is the new norm for financial markets:
First, the emerging world's spreading economic slowdown is eroding a fundamental underpinning of high and stable asset prices. Gone is the notion of a steady global growth "equilibrium", albeit at a relatively low level, in which dynamic emerging economies offset the sluggishness in Europe and Japan
Second, asset prices were high and, in some cases, in bubble territory. China is perhaps the best example of this.
Third, two markets, unhinged by structural earthquakes, transmit periodic bouts of financial instability to others. Emerging market currencies struggle to regain their footing in the face of multiple shocks — Oil is facing a similar phenomenon on account of disruptions to its supply, demand and swing producer dynamics.
Fourth, there is less confidence in policymakers' ability to respond quickly and effectively.
Fifth, the clear and present danger of another "right policy at the wrong time", this time out of the Fed (which has) good internal economic reasons to hike interest rates when they meet next week…. (but this) adds to global financial instability at this particular juncture.
Finally, recent market developments have reinforced concerns about disruptive pockets of illiquidity and product malfunction. (CB: HFT, highly correlated exchange traded funds and other products that fail in times of illiquidity)
What do these six factors suggest?
According to El-Erian, the process of moving from a post GFC abnormal period of central bank supported asset prices to that of "normalcy" of pricing the actual risks is being thwarted. Luckily this transition has only resulted in higher asset price volatility but not any financial accidents, like the ones we saw at the height of the GFC.
The danger of course is the rolling impact from continued volatility and/or an accident – say an emerging market having a current account crisis, or a flash crash – onto households and consumers and their ability to keep the whole edifice afloat. We've already seen this attitude with regard to corporates sitting on mountains of cash and unwilling to invest, as I mentioned yesterday.
Final word from El-Erian:
(F)inancial risk-taking has far outpaced economic risk-taking as investors have stretched far and wide for returns while companies have maintained high cash balances.

If markets' volatility continues and becomes more unruly, the consequences could extend beyond the convergence of portfolio risk exposure towards the lower level of economic risk taking. The latter could itself be contaminated, raising the nightmare risk of a self-feeding cycle of economic and financial instability.
Welcome back to The Great Volatility.
Latest posts by Chris Becker (see all)