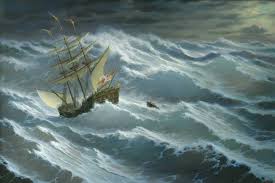 by Chris Becker
If you're not familiar with Hyman Minsky's financial instability hypothesis and his theory of periods of low volatility beget sharp periods of extreme volatility, you're certainly getting a lesson now in the markets.
The standard gauge of volatility in share markets, since everyone follows the US S&P500 broad index, is the Chicago VIX or volatility index. Sometimes called the fear gauge as it measures the price of protection  in S&P500 put options, whose premia jump on heightened fears.
John Kicklighter at Stocktwits has this great chart plotting the VIX vs another well used measure of volatility, the 20 day average true range (ATR):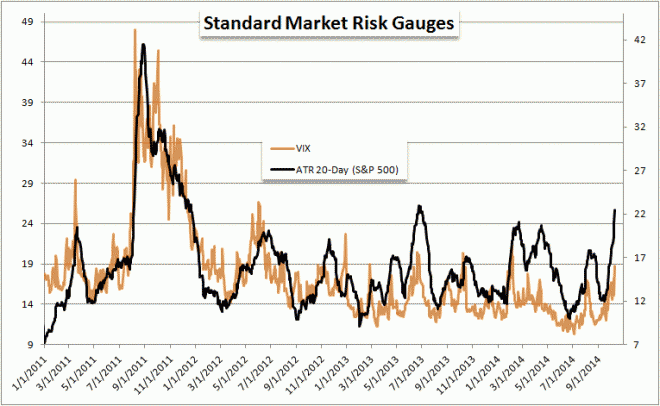 Its fairly obvious we're in new territory here with the ATR (how big a days range is in the market) almost at new 2 year highs.
Here's my own exposition of the VIX that I use for my own risk management, which I also combine with ATR and a longer view: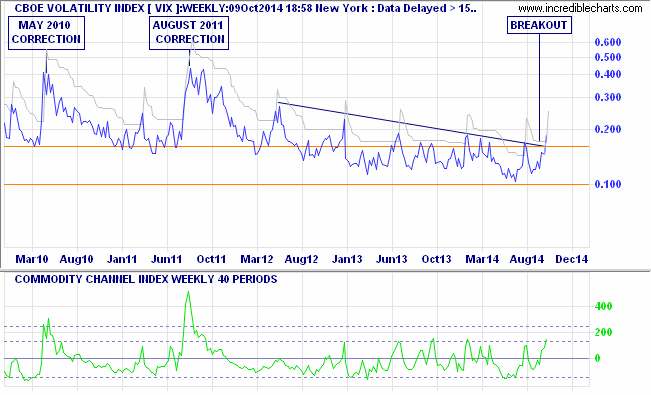 This is a weekly chart going back to Euro Crisis 1.0 in Greece which created a very large correction that was then followed in August 2011. Since then, volatility has tracked down to pre-GFC levels (the lower orange horizontal line) with a few up-peaks on dips, but nothing else.
That downtrend is now broken and my derivative measure of momentum (in green below at 1.3 standard deviations the first line of worry) signalling to me that there a lot more volatility ahead.
With the ASX200 down 2% this morning, do not expect this to be the end.
Latest posts by Chris Becker (see all)