The New York Times (NYT)  has published an extraordinarily one-sided article from Gregory Mankiw, a professor of economics at Harvard University, in favour of the Trans-Pacific Partnership (TPP) trade agreement. Let's take a look:
If Congress were to take an exam in Economics 101, would it pass? We are about to find out.

The issue at hand is whether Congress will give President Obama "fast track" authority to negotiate a trade deal with our trading partners in the Pacific…

Among economists, the issue is a no-brainer….

Economists are famous for disagreeing with one another, and indeed, seminars in economics departments are known for their vociferous debate. But economists reach near unanimity on some topics, including international trade…

The economic argument for free trade dates back to Adam Smith… If economists are so sure about the benefits of free trade, why are the public and their elected representatives often skeptical?…

The Princeton economist Alan Blinder once proposed Murphy's Law of economic policy: "Economists have the least influence on policy where they know the most and are most agreed; they have the most influence on policy where they know the least and disagree most vehemently."

The debate about international trade is a case in point. In the coming weeks, members of Congress will have an opportunity to prove Mr. Blinder wrong. Let's hope they take it.
While economists do generally agree that free trade is welfare enhancing, there is one fundamental problem with professor Mankiw's argument: the TPP would not facilitate freer trade. Rather, it would have the opposite impact.
Going by the intellectual property and investment chapters that have been leaked via WikiLeaks, the TPP would establish a US-style regulatory structure that would hand considerable monopoly-style power to US pharmaceutical and digital firms, limiting choice and raising prices for consumers. It is the very oppositite of the free trade Mankiw advocates.
Included in the draft intellectual property chapter was the proposal to extend patent protection and strengthen monopolies on clinical data. It also flagged the extension of patents for "new forms" of known substances, as well as on new uses on old medicines – an outcome that would lead to "evergreening", whereby patents can be renewed continuously.
There draft intellectual property chapter also contained clauses to prevent circumvention of technology that restricts products to certain regions – an outcome that would hand greater pricing power to copyright holders at the expense of consumers.
The draft investment chapter, which included an Investor-State Dispute Settlement (ISDS) clause, would also give authority to major corporations to challenge laws made by governments in the national interest in international courts of arbitration, thus increasing their ability to extract monopoly-style rents from taxpayers.
As noted previously, several notable experts have voiced strong opposition to the TPP fearing that it represents grave risks for the global trading system and citizens of countries operating within it.
Former World Trade Organisation (WTO) director-general, Supachai Panitchpakdi, claims the TPP represents a step backwards to the days before the WTO when the US and Europe controlled the global trading system to the detriment of other economies.
Nobel Prize winning economist, Joseph Stiglitz, raised similar fears in an open letter posted late last year, whereby he questioned negotiators' secrecy and warned about "grave risks on all sorts of topics" posed by the TPP, as well as claiming that it contains "many of the worst features of the worst laws in the TPP countries, making needed reforms extremely difficult if not impossible".
Paul Krugman, another nobel prize winning economist and trade expert, has also slammed the TPP, noting that it would "increase the ability of certain corporations to assert control over intellectual property [including] drug patents and movie rights". Krugman also claimed that "there isn't a compelling case for this deal, from either a global or a national point of view", and that the "economic case is weak, at best", with "the push for T.P.P… weirdly out of touch with both economic and political reality".
Again, far from advancing the cause of 'free trade', the TPP would significantly strengthen the pricing power of the powerful US pharmaceutical and digital industries, lessen competition, and worsen outcomes for consumers and taxpayers alike.
The fact that most economists, like Mankiw, cannot recognise the fundamental differences between the TPP and 'free trade' is an indictment on the profession.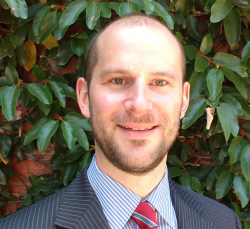 Latest posts by Unconventional Economist
(see all)