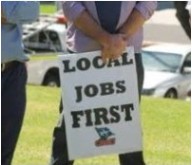 Following Fairfax Media's explosive revelations about widespread fraud and rorting of Australia's skilled migration program, Immigration Minister, Scott Morrison, has demanded that his department provide him with an urgent report. From The SMH:
Mr Morrison said on Thursday he was as serious about stopping visa fraud as he was about stopping the boats and conceded that fraud in Australia's visa program could be costing Australians jobs.

…the integrity of Australia's visa and migration programs was "incredibly important"…

"The skilled migration program is two thirds of our permanent migration program…it's an important program for Australia too, to have a proper skilled migration to Australia which has a process with integrity and that people don't rort it."
Well, he better hurry, because the SMH has another story that will not please the punters:
Immigration experts Dr Bob Birrell and Dr Ernest Healy have obtained fresh Australian Bureau of Statistics information showing that 380,000 arrivals to Australia since 2011 had found jobs. But over the same period, net job growth in Australia was only 400,000.

…Confidential Immigration Department documents obtained by Fairfax Media reveal that many of those foreign workers who have gained permanent residency in Australia through skilled migration programs are likely to have first arrived as students in suspected fraudulent international education schemes operating between 2006 and 2010.
Given these revelations, along with the Department of Employment reporting that skills shortages are at an "historic low", and today's poor employment report showing Australian unemployment at 12 year highs, surely the whole rationale for 457 visas needs to be re-examined? Moreover, shouldn't the Government abandon its plan to loosen 457 visa requirements?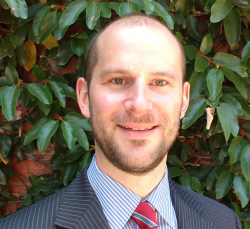 Latest posts by Leith van Onselen
(see all)