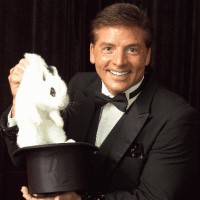 Capital Markets' Roger Bootle has published an interesting article in the UK Telegraph asking whether housing is "the greatest investment delusion known to man":
The worst aspect of all this [escalating house prices] is that although particular individuals become better off as a result, people overall do not. The housing market is the greatest source of investment delusion known to man. As I said a few years ago, people are encouraged to believe in "money for nothing". As house prices go up, they are led to believe that as a society we are richer and yet if no new assets are produced, clearly we are no richer at all. On the contrary, we would be richer if a prolonged and pronounced building boom caused house prices to fall.

For this you cannot blame Mr and Mrs Average, whether driven by greed or fear. This is the result of a massive failure of public policy: tight control of building land and massive subsidies to home-ownership, combined with a lax immigration policy. I am not saying that each of these is necessarily wrong but the combination of the three has been catastrophic – wasting resources, distorting the economy, leading to misery and frustration for millions of people and diverting their energies into the zero-sum game of climbing the housing ladder.
It's difficult to disagree with with Bootle's views.
Forcing-up the cost of what is essentially a necessity is neither clever nor wealth creating. Sure, while some land holders are made better-off, their gains come largely at the expense of those required to take on mega mortgages or those yet to have entered the market. It's a zero sum gain.
More importantly, the channeling of increasing amounts of the nation's capital into pre-existing housing, and the associated high land costs, chokes-off the productive economy: the true creator of wealth.
Indeed, one of the "benefits" of Australia having one of the most expensive housing markets in the world is that it has inflated the value of our household wealth. Australians, along with our Kiwi cousins, also have a particularly high exposures to property and a low share of wealth stored in liquid financial assets (see below IMF charts).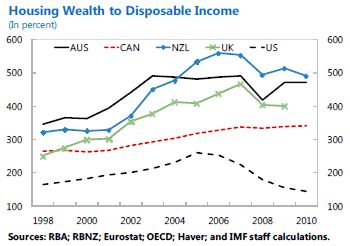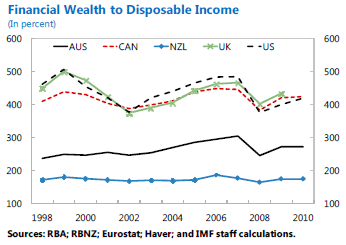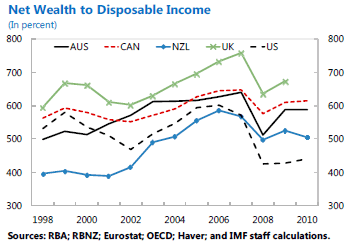 But is having the lion's share of one's wealth stored in illiquid housing really all that beneficial? We all need somewhere to live and higher home values serve little purpose to the vast majority of owner-occupiers, who typically must sell and buy into the same market.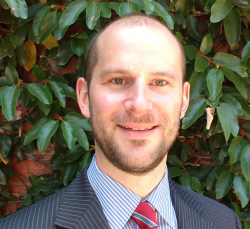 Latest posts by Leith van Onselen
(see all)