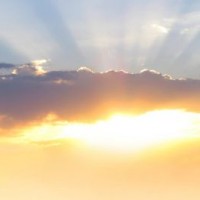 It's green across the board overnight as markets seem to have been more encouraged by the Alcoa report after the bell yesterday than I thought they would be when I saw the release. Alcoa increased profit on the back of savings in costs but it was the outlook for 2013 that seems to have been the key encouragement that many have taken from the results.
So we had a more positive tone in Asian and European stock trading which flowed nicely into the US markets which are up as I write this morning. Indeed the FTSE touched its highest level since the start of the GFC overnight.
Interestingly and an encouraging sign that maybe all markets are not going to be correlated to the risk on risk off meme the US dollar was actually higher against a backdrop of better stock market performance. Indeed I am really bullish dollars this year as readers know from my long term USD/JPY outlook and my view on Euro is for a fall as well.
Looking first at stocks though it is worth noting the work done by the guys at the Stock traders Almanac who look at a lot of market statisitics, relationships and cycles. Of particular interest this morning is the first 5 days of trade report that they compile. The STA guys have said:
The last 40 up First Five Days were followed by full-year gains 34 times for an 85.0% accuracy ratio and a 13.6% average gain in all 40 years. In post-presidential election years this indicator has a solid record. Just six of the last fifteen post-election-year's First Five Days showed gains. Only 1973 was a loser at the start of the major bear caused by Vietnam, Watergate and the Arab Oil Embargo. The other four years gained 22.8% on average (1961, 1965, 1989, 1997, and 2009).
So there we have it – reasons to be bullish for 2013 on stocks – good news.
But in the interim there is no denying that for the next few weeks the ebb and flow of the daily performance is going to be driven by the earnings season and the results that we see and what they tell the market about the state of the US economy in particular. There is a chance of disappointment certainly but as we noted earlier in the week ultimately the big question is have expectations been lowered enough so that we can see some positive surprises and thus positive price action in shares both in the individual and the aggregate – time is going to tell so we stay nimble.
On the data front more disappointment from the German economy overnight with Industrial Production only growing 0.2% in November against the markets  expectation of a 1% increase. Clearly the soft landing glide path of the Chinese economy is yet to show up in German economic activity.
Elsewhere, the Retail sales data in Australia was really poor yesterday with a fall of 0.1% against expectations of a rise of 0.3%. When you look at the data over the past few years it is clear that Australian consumers are banking or saving rate cuts with the spikes in sales related more to government stimulus than RBA action. This is the overriding Global FX premise and has been the MacroBusiness modis operandi for years now. That is Australian households have too much debt, at least too much relative to their comfort levels, and as such they are concentrating on paying down that debt as fast as possible – what we have called austerity Australian style. As a result RBA rate cuts are having less traction than they otherwise would and more cuts will flow in time.
As noted above the FTSE hit the highest level since the middle of 2008 but as you can see in the chart below there is a reasonable argument technically to be made that it is unlikely to push materially or quickly through here as there is old trend line resistance  overhead. Clearly the FTSE is still in an uptrend though so this is just a level to watch and a trend line to respect.
Like the FTSE which rose 0.75% overnight to 6099 European stocks were mostly higher. The DAX was up a subdued 0.31% given the German data with the CAC up a similar amount but elsewhere stocks surged in Milan, up 2.21%, and Madrid up 1.81%.
In the US with 20 minutes before the close the rally is fading a little as we head toward the close with the S&P up 3 points or 0.2% at 1459. The Dow is 0.35% higher and the NASDAQ up 0.43%
In Asia yesterday the Nikkei was up 0.68% with the Hang Seng 0.46% higher but the Kospi fell 0.31% and Shanghai was off just a little of 0.06%. The Australian market was up 0.38% and is likely to open stronger this morning.
A night of USD strength particularly against the Yen which has lost 0.82% in value against the US dollar and sits at 87.74 this morning. Euro is down 0.16% at 1.3059 with a fairly quiet range, in the context of the recent ATR, of just 60 points over the past 24 hours. GBP is off 0.19% at 1.6022 while the CAD and AUD are largely unchanged in the past 24 hours at 0.9869 (USDCAD) and 1.0504 respectively.
Crude oil is largely unchanged even though the EIA reported a larger than expected increase in stock piles. A break of $92.39 will breach the uptrend line from the recent lows. Crude closed at  $93.11 Bbl.
Gold and Silver were down 0.40% and 0.48% respectively but realistically going nowhere at the moment.
Lets have a look at some Meta 4 charts from my  AVATrade platform.
EUR/USD: 
Looking at the technicals, the 4 hour chart above is really going nowhere. Short term a break of last nights low at 1.3035 could get things moving as might a move in Asia above 1.3095. So nothing unless last nights range breaks. longer term the weekly uptrend from the 1.2040ish low remains intact unless or until the trend line at  1.2955 gives way:
AUD/USD:
Looking at the Aussie Dollar we have to say this has been a very strong performance and it seems to be acclimatising to the thin air above 1.05. Yesterday's weak retail sales data saw it fall back sharply from around 1.0520  back below 1.05 but the overnight high of 1.0535 is a marginal new high for this little run.  Although technically I find it hard to be bullish at the moment the support has been strong and only a break of 1.0490 might knock Aussie a little lower now – watch the Chinese trade data today:
Data
ECB and BOE tonight but before that we Aussie Building permits, Kiwi trade but more importantly Chines Trade data – watch the exports and the track of those in particular. In Japane the Leading and Coincident economic indices are released and will fuel thoughts about BoJ policy.
Twitter: Greg McKenna
Here is how the markets looked 7.47 this morning.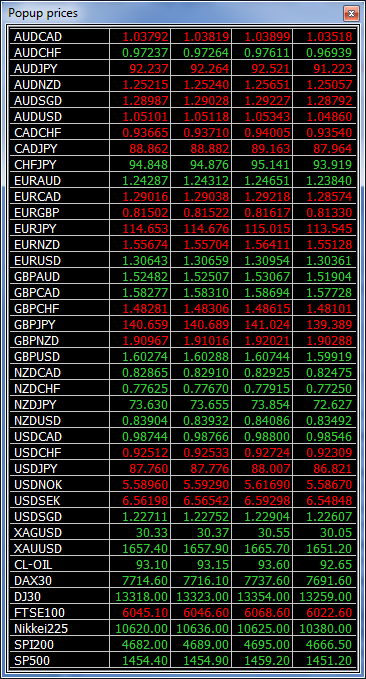 Disclaimer: The content on this blog should not be taken as investment advice. All site content, including advertisements, shall not be construed as a recommendation, no matter how much it seems to make sense, to buy or sell any security or financial instrument, or to participate in any particular trading or investment strategy. Any action that you take as a result of information, analysis, or advertisement on this site is ultimately your responsibility and you should consult your investment or financial adviser before making any investments.
Latest posts by Deus Forex Machina
(see all)