According to The AFR, the Department of Home Affairs informed the incoming Labor government in a brief that there were over 962,000 active non-humanitarian visa applications on hand.
It also informed ministers Clare O'Neil and Andrew Giles that 130,000 of the applications could be processed more quickly if category-specific visa caps were lifted:
"The cap is set annually in a legislative instrument based on migration program planning levels," Home Affairs wrote in its incoming government brief, obtained by The Australian Financial Review under freedom of information laws. "In order to reduce the pipeline, the government would need to allocate more places to these programs."

Of the outstanding visa applications, 571,000 were for temporary visas, almost 150,000 were skilled applicants and 232,000 were family visas.
Speaking after Thursday's meeting of national cabinet, Prime Minister Anthony Albanese confirmed that accelerating immigration is a priority of next month's Jobs & Skills Summit:
JOURNALIST: On the Jobs and Skills Summit, some of your frontbench colleagues have flagged changes to visa processing. Is that what Premiers are telling you that is necessary, the backlog is quite significant?

PRIME MINISTER: It's no secret that they're telling me what they're telling Australia and what businesses are saying, which is that there are massive skills shortages in this country. Part of that is being exacerbated by the backlog in the processing of visas that was there when we came to office. Part of that is about the gutting of the public service and the failure to simply process people, whether it be for skilled work visas, for permanent visas, visitor visas. Quite frankly, the almost go-slow which was occurring – not as a direction by the government, but as a result of a failure to just do the basic business of government – was what was going on. One of the things I hope characterises my government, since May 21, is that we're actually getting on with the business of governing.
Thus, all indicators from the Albanese Government suggest it will ramp-up immigration aggressively. After remaining deafly silent on immigration over the election campaign, it will now use the Jobs & Skills Summit, which will be dominated by migration lobbyists, as a Trojan Horse to gain 'consensus' for the nation's biggest ever immigration intake.
Where will all of the new migrants live when Australian rental vacancies are already their lowest on record and rents are rising at double digit rates? And how will Australia meet its 43% emissions reduction targets when it continues to grow its population like a science experiment via mass immigration?
Nobody in government ever stops to think about these pesky little details. It is magically assumed that migrants don't compete for housing or consume energy and resources.
Also, who cares that the overwhelmingly majority of Australians oppose returning to extreme levels of immigration. Their preferences don't count.
Governing in the unrepresentative democracy of Australia is all about bending the knee to Big Business, Big Property and the edu-migration lobby. They pull the strings. Actual voters are an after thought.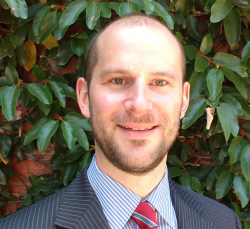 Latest posts by Unconventional Economist
(see all)