After Labor ministers last week flagged a massive ramp-up in immigration, Prime Minister Anthony Albanese today threw his support behind an increase in Australia's permanent migrant intake:
Anthony Albanese has addressed the issues of migration and visa backlogs in relation to skills shortages, saying Australia needs to create better pathways for workers to have a permanent presence in the country.

The Labor government had inherited a "massive" backlog in visas, the prime minister told reporters on Monday.

"It is absurd at a time of skills shortages, there have people who have been waiting for such a long period of time," he said.

"We do have some short-term skills shortages that will always need to be filled by temporary migration".

Mr Albanese said temporary migration would continue to play a role, but also indicated the possibility of more long-term or permanent options.

"One of the things that we can consider, that I've spoken about, is — how is (it) that for some particular professions, that have been short of supply for such a long period of time, we continue to rely on temporary migration rather than more permanent forms?"

He said allowing more permanent forms would make a "significant difference".

"We have a global labour market, we need to acknowledge that," he said.

"And we need to make sure that we have better pathways as well to a permanent presence in Australia for people to give us the skills that they need."
Lifting permanent migration will obviously expand Australia's population base over time, since temporary visa holders must eventually leave if they cannot transition to permanent residency.
The latest Intergenerational Report already projected that Australia's population would balloon by 13.1 million people to 38.8 million by 2062 on the back of extreme immigration of 235,000 people a year:
Clearly, Anthony Albanese supports an even bigger Australia. This puts him at odds with the Australian public, which overwhelming does not support pre-COVID levels of immigration, nor higher.
Here are some genuine questions for Anthony Albanese regarding its 'Big Australia' immigration policy:
Australia's rental vacancy rates already the lowest on record and rents are rising by 9.5% annually. Where will the hundreds of thousands of migrants imported every year live if there aren't enough homes to house the existing resident population?
How will Australia meet its emissions reduction targets when it is adding hundreds of thousands of migrant consumers every single year?
How does importing hundreds of thousands of migrant consumers help solve Australia's energy shortages? Won't adding to energy demand simply make the problems worse?
As always, the negative externalities from high immigration are never considered by the Big Australia crew. We are supposed to believe that migrants don't use housing, nor consume resources and energy, nor add to Australia's carbon footprint.
Anybody hoping for a more moderate and sustainable immigration policy under Labor must surely be disappointed.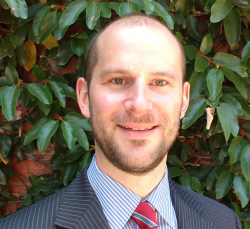 Latest posts by Unconventional Economist
(see all)