Alan Kohler has delivered a stinging attack on the Reserve Bank of Australia (RBA), claiming "monetary policy over the past decade has been a shambles" and that its aggressive monetary tightening will end "with an almighty bust":
The RBA's big mistake is hiding in plain sight: Effectively using housing as the main tool to stimulate the economy and in the process generating a debt-fuelled property boom that vastly worsened inequality and is likely to be in the process of ending with an almighty bust.

The RBA is not the only government body responsible for this: APRA applies a generous risk-weighting to banks' real estate lending, which turbocharges the effect of low interest rates, funnelling cash into higher land prices.

Neither the RBA nor APRA takes any responsibility for the distortions the combination of these policies has caused. The inequality and a dire lack of housing affordability – not their problem.

Meanwhile, Philip Lowe has now pulled the rug from under borrowers who joined the housing frenzy of 2021…
The RBA has never started a rate hiking cycle with consumer confidence already at recessionary levels:
Household consumption is by far the economy's engine room, driving around 55% of the nation's growth on average. Therefore, where household consumption goes, the economy typically follows:
Australians are among the most indebted in the world. Thus, with mortgage repayments tipped to soar on the back of the RBA's aggressive monetary tightening, households will have much less money to spending on discretionary items, in turn slashing household consumption and growth.
Falling house prices will also make Australians feel poorer and less likely to spend, which will also drag down household consumption.
The RBA must, therefore, proceed carefully with rate hikes. If it abides by the economists' or futures market's hawkish interest rate forecasts, and hikes rates too aggressively, then the RBA will likely drive the economy into an unnecessary recession.
It would be "the recession we don't have to have".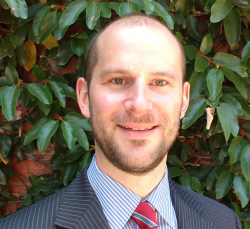 Latest posts by Unconventional Economist
(see all)