The Housing Industry Association (HIA) has hailed Friday's release of 40,000 new places under the Federal Government's Home Guarantee Scheme, describing it as "great news for all aspirational home buyers in Australia":
The Home Guarantee Scheme comprises the First Home Guarantee, previously known as the First Home Loan Deposit Scheme, and the Family Home Guarantee. The number of places available through the First Home Guarantee has been increased from 10,000 to 35,000 per financial year, while the Family Home Guarantee now has an annual allocation of 5,000 places from 1 July 2022 until 30 June 2025.

Under the First Home Guarantee, an eligible first homebuyer can purchase a property with a deposit of as little as five per cent, while through the Family Home Guarantee a single parent with dependents can purchase a home with a deposit of as little as two per cent.

"The guarantees offer help to those Australians looking to buy their first home, recognising that saving for a deposit is the largest obstacle to achieving home ownership.

"With the current cost pressures on households, a first home buyer is facing years to save a deposit and in that time they risk being priced out of the market…

"HIA has always maintained that owning your own home is the best form of financial and personal security a person can have.

"The allocation released today takes the scheme from its original pilot phase, to a well accepted part of the home buying landscape in Australia…

"NHFIC anticipates making 50,000 new Scheme places available to eligible homebuyers in the year ahead, including 10,000 places in the new Regional First Home Buyer Support Scheme".
The expansion of the Home Guarantee Scheme comes as first home buyers are already struggling to meet mortgage repayments.
Moses Samaha, an Executive General Manager at Equifax said via email that Australia's "first home buyers are feeling the pressure" with Equifax data showing that "arrears rates (90+ DPD) for mortgages have begun to trend upwards, with first home buyers more than twice as likely as other mortgage holders to be in arrears". This is because "many recent first home buyers entered the market during the pandemic, when rates were low but house prices were high, and have not yet had a chance to make significant down payments on their mortgage. As a result, this cohort has rapidly felt the impact of rate rises on their comparatively larger mortgages, when compared with households that have had a longer time to pay down their debt and build equity".
The Reserve Bank has only recently commenced its rate tightening cycle. The median economist forecasts that Australia's official cash rate (OCR) will peak at 2.85% next year, whereas the futures market is tipping a 3.6% OCR peak. This would mean that the average discount variable mortgage rate would soar to between 6.2% and 6.9%, which is way above the pre-tightening level of 3.45% in April:
At the same time as mortgage repayments are set to soar, Australia's banks are tipping heavy falls in Australian house prices over the next two years. For example, NAB last week forecast that capital city dwelling prices will fall by 18% over 2022 and 2023, whereas CBA tipped falls of 14% nationally over the same time period.
If either scenario comes to pass, then the 40,000 first home buyers sucked into the market by the Home Guarantee Scheme would be thrown into deep negative equity at the same time as they face a crippling rise in mortgage repayments.
Enticing first home buyers into an inflated market is poor policy at the best of times. It is worse when mortgage rates are soaring and house prices are set to tumble off a cliff.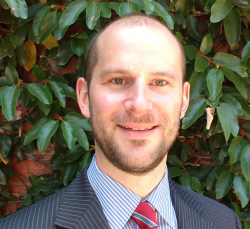 Latest posts by Unconventional Economist
(see all)