Earlier this month I argued that the Reserve Bank of Australia's (RBA) aggressive interest rate hikes risk delivering "the recession we don't have to have", by smashing household consumption and ergo the economy.
Today, Alan Kohler has taken a similar position, arguing that "a recession we don't have to have is coming, and it will be the RBA's fault":
As we end one financial year and start another, it looks impossible to avoid a recession…

The RBA has spent 18 months all but promising to leave the cash rate at 0.1 per cent until 2024. Governor Philip Lowe even talked about the historic opportunity to see how low we could get unemployment.

He's now protesting that the promise was conditional, but as you'd expect borrowers ignored the conditions – if they even heard them – and borrowed anyway…

Both the Federal Reserve and the RBA have turned on a sixpence, from smiling benignly and welcoming a bit more inflation to sprouting horns and talking about raising interest rates rapidly…

Australia's credit build-up, with a 20+ per cent rise in house prices last year, has been bigger than just about anywhere else, at least partly because of the RBA's "promise" not to raise interest rates until 2024.

In the circumstances a hard landing – recession – seems inevitable…

Yes, interest rates need to be brought back to something approaching normal, but slowly, and accompanied by much gentler rhetoric.

If there's a recession, as seems inevitable, it'll be one we didn't have to have and it will be all the RBA's fault.
I obviously agree with Kohler's diagnosis. Never before has the RBA commenced a rate hiking cycle with consumer confidence so low – at levels not seen since the early-1990s recession (not including the brief period in early 2020 when the nation went into lockdown):
Household consumption is the Australian economy's engine room, accounting for around 55% of the nation's growth on average. Thus, where household consumption goes, the economy usually follows:
With Australians among the most indebted in the world, and mortgage repayments tipped to soar on the back of sharp rate hikes, there will be much less money available in household budgets for spending on discretionary items, thereby slashing household consumption spending and growth.
Household consumption will also be pulled lower by falling house prices, which will make Australians feel poorer and less likely to spend.
The RBA, therefore, needs to proceed cautiously with rate hikes. If it follows the economists' let alone the futures market's interest rate forecast, and hikes rates too high too quickly, then the RBA will very likely push the Australian economy into an unnecessary recession.
It would indeed be the recession Australia didn't need to have.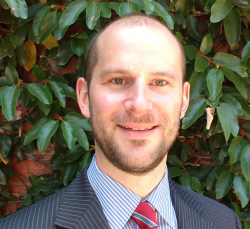 Latest posts by Unconventional Economist
(see all)