On Thursday, I posted the latest Westpac McDermott Miller Consumer Confidence Survey, which recorded the lowest consumer confidence reading in records dating back to the 1980s.
Moreover, as shown in the next chart, there has historically been a strong correlation between consumer confidence and gross domestic product (GDP) growth, suggesting New Zealand is headed towards recession:
The strong correlation between consumer confidence and economic growth makes sense given household consumption is by far the biggest driver of New Zealand's GDP. Therefore, where household consumption goes, New Zealand's economy typically follows.
In more bad news for the economy, the proportion of people who have plans to buy a major household item, which is a good indicator of confidence, are at far lower levels than they were through the Global Financial Crisis recession:
The collapse in New Zealand consumer confidence has been driven by three inter-related factors.
First, like everywhere Kiwis cost-of-living has risen on the back of global supply shocks, which has sent inflation soaring.
Second, the Reserve Bank of New Zealand (RBNZ) has aggressively hiked the Official Cash Rate (OCR) from 0.25% in August 2021 to 2.0% currently, which has lifted fixed mortgage rates (the majority of mortgages in New Zealand) to nearly 6%.
The RBNZ's 'forward track' guidance has the OCR hitting 3.4% by December before peaking at 3.9% in June 2023, meaning the RBNZ is only around half way through its rate hiking cycle.
Given the bulk of Kiwi borrowers are on fixed rate mortgages of two years or less, most that took out jumbo mortgages at rock-bottom pandemic rates have yet to impacted by the RBNZ's aggressive rate hikes. But they know D-Day is fast approaching, which helps to explain why Kiwis are so glum.
Third, and directly related to the above, New Zealand's median dwelling price has already fallen 9.2% from the November 2021 peak with the stock of unsold homes also ballooning.
Therefore, Kiwi's biggest asset is plunging in value at the same time as their cost-of-living (including via mortgage repayments) is soaring, which is a recipe for discontent.
ASB senior economist Mike Jones summed up the confluence of factors and what it means for household consumption:
"Essentially, falling house prices create a feeling of being a bit less wealthy, and that disrupts extra discretionary spending."

The sharp rise in mortgage rates does not help as it has a cash impact and means people need to spend more of their income on servicing their mortgage. "That cuts into what they can spend elsewhere, and it's a real effect, rather than a psychological one."

There is only one way discretionary spending is going at the moment, and that is down, Jones says.
Infometrics chief forecaster Gareth Kiernan also believes the sharp fall in housing turnover will impact consumption spending and growth:
"The more houses that are being bought and sold the more spending you get on household items, such as fridges or washing machines or carpets, and on home renovation work and products. When turnover is down, it's the opposite."
Whereas ANZ chief economist Sharon Zollner noted that the latest ANZ business outlook survey showed that residential construction intentions have fallen off a cliff, diving to -50 in May from -37 in April. This, in turn, suggests a sharp slowdown in building activity is coming.
Thus, New Zealand's economy is headed into recession just in time for next year's general election.
The timing couldn't be worse for Jacinda Ardern's Labour Government, which has already fallen badly behind the polls:
As shown above, voters started deserting the Government after the RBNZ began hiking interest rates in September.
With New Zealand interest rates forecast to rise much further, and house prices set to plunge, Jacinda Ardern is looking more and more like 'dead Prime Minister walking'.
The RBNZ's inflation warmongering is Ardern's biggest barrier to reelection.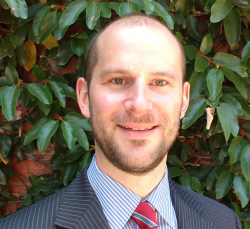 Latest posts by Unconventional Economist
(see all)