Modelling by the University of New South Wales indicates that the annual cost of providing aged-care services is likely to rise significantly in coming decades. The report's co-author Ellora Shirodkar says the future cost of aged-care services could potentially range from 4% of GDP to 25%.
Shirodkar warns that universal entitlement to aged care is not financially sustainable, and a combination of means testing for people who currently receive aged-care and the introduction of a levy is likely to be necessary.
From The AFR:
Ms Shirodkar said universal entitlement to aged care was not financially sustainable and would require a high fixed rate levy.

"If aged care supply were to be uncapped, current financing is unsustainable," her presentation said.

"Means testing reduces the pressure on government expenditure and is necessary for a sustainable aged care financing system.

Ms Shirodkar said means testing would lead to older cohorts bearing a higher percentage of total costs, reducing the levy needed and the burden on younger people.

"[A] combination of means testing for current cohorts with a levy is likely to be more equitable."
I staunchly oppose implementing a levy to fund aged care for the following reasons:
Over-65s are the wealthiest demographic in Australia, with over 80% owning their homes, whereas home ownership has collapsed for younger Australians.
Over-65s have experienced by far the largest increases in wealth over the past 20 years, whereas the wealth of younger working Australians has stalled.
Over-65s are paying far less tax today than they did 20 years ago.
Raising income taxes by lifting the Medicare Levy would worsen the inter-generational divide by punishing younger workers for the benefit of the wealthy elderly population.
Two better options that could adopt are outlined below.
First, policy makers could implement a HECS-style subsidy that would pay for people's aged care upfront and then recover the cost from their estate when they die.
Under this proposal, every older Australian would receive the aged care they need without slugging younger working Australians with tax increases.
Funding aged care upfront and then clawing back the money from the richest generation in history when they die is much fairer than implementing an aged care levy on working Australians.
Second, Labor could follow the Grattan Institute's prescription and pay for aged care by winding back  "excessively generous tax breaks" for older Australians.
According to Grattan:
Only one in six people aged over-65 pays any income tax.
Superannuation tax breaks cost around $35 billion a year and are growing rapidly.
Superannuation earnings in retirement are currently untaxed for people with superannuation balances below $1.6 million. They should instead be taxed at 15%, which would save the budget some $4 billion a year in today's dollars.
Through the Seniors and Pensioners Tax Offset (SAPTO) and a higher Medicare levy income threshold, seniors pay less tax and get a higher rebate on private health insurance than younger people on the same income. These measures are unfair and should be abolished, saving the budget $700 million a year.
Sadly, both sides have expanded taxpayer handouts to retired Australians over the election campaign.
Regardless, simply lifting income taxes via a levy to pay for aged care is lazy and inequitable policy.
Doing so would unfairly impact younger Australians, who are far less likely to own a home and are much worse off financially than retired Australians.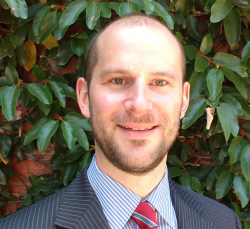 Latest posts by Unconventional Economist
(see all)