The AFR's John Kehoe has attacked the election pork being thrown at seniors, questioning why the wealthiest generation in Australia's history is receiving even more taxpayer support:
The election is exacerbating the intergenerational inequities and the fiscal burden being placed on workers.

The Morrison government – matched by Labor – will grant an extra 50,000 seniors, including self-funded retirees, access to $6.80 prescription medicines and other discounts via the Commonwealth Seniors Health Card.

The singles income test threshold for the card will increase from $57,761 to about $90,000, while the threshold for couples will increase from $92,416 to $144,000.

Do these higher-earning people, many of whom have enjoyed massive asset price appreciation, sound like they need an extra $70 million in subsidies when government debt is on track to hit $1.2 trillion?

Former Finance Department deputy secretary Stephen Bartos says he was "shocked" by the extra concessions.
Too right. On top of the above bribes, the federal government has also pork-barreled part-pensioners by freezing the 'deeming rate' on savings at emergency low levels for two years, thus increasing their pension payments.
March's Federal Budget also extended its minimum pension drawdown requirement for a further 12 months, thus enabling affluent retirees to keep their superannuation balances without needing to sell their assets.
Unlike working Australians, most wealthy retirees would own their homes outright and are not supporting children. Thus, they do not deserve greater taxpayer support than households paying mortgages, raising children, and earning far lower incomes.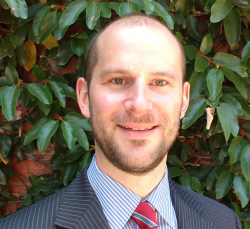 Latest posts by Unconventional Economist
(see all)