Over the past several weeks, I have lobbied hard (here, here and here) against lifting income taxes to pay for aged care for three primary reasons:
Older Australians are the wealthiest cohort in Australia, with around 80% owning their homes, whereas home ownership has crashed for younger Australians.
Older Australians have experienced by far the biggest increases in wealth over the past 20 years, whereas younger working Australians' wealth has stalled.
Raising income taxes to pay for aged care would worsen the inter-generational divide by penalising the working-aged population for the benefit of the wealthy elderly population.
Instead, I proposed a HECS-style subsidy where the federal government would pay for a person's aged care upfront and then recover the cost from the person's estate once they die.
This approach would lift funding for aged care without burdening younger working Australians with additional taxes.
The Grattan Institute also does not believe that taxes should be lifted for aged care, Instead, it would like to see "excessively generous tax breaks" for older Australians wound-back to pay for extra aged care funding.
Specifically, Grattan notes:
Only one in six people aged over-65 pays any income tax.
Superannuation tax breaks cost at least $35 billion a year and are growing quickly.
Superannuation earnings in retirement are currently untaxed for people with superannuation balances below $1.6 million. They should instead be taxed at 15%, which would save the budget around $4 billion a year in today's dollars.
Through the Seniors and Pensioners Tax Offset (SAPTO) and a higher Medicare levy income threshold, seniors pay less tax and get a higher rebate on private health insurance than younger people on the same income. These measures are unfair and should be abolished, saving the budget $700 million a year.
While the policy alternatives offered by Grattan are different, it is good to see they agree that simply lifting income taxes to pay for aged care is lazy and inequitable policy.
There are far better solutions to pay for aged care than stinging younger Australians, who are far less likely to own their home and are in a far worse financial position than older Australians.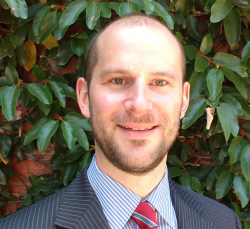 Latest posts by Unconventional Economist
(see all)