A fortnight ago, I questioned why Novak Djokovic was required to be vaccinated to enter Australia to play in The Australian Open given he had already been infected twice with COVID, arguing "Djokovic likely has better natural protection than somebody that is vaccinated but has not had the virus".
Today, data has been released in the United States showing that prior infection gives better COVID protection than vaccination alone:
People who had previously been infected with COVID-19 were better protected against the Delta variant than those who were vaccinated alone, suggesting that natural immunity was a more potent shield than vaccines against that variant, California and New York health officials reported on Wednesday…

For the study, health officials in California and New York gathered data from May through November, which included the period when the Delta variant was dominant.

It showed that people who survived a previous infection had lower rates of COVID-19 than people who were vaccinated alone.
All of which raises the question: why are governments requiring booster shots in people that have already been infected with Omicron?
There have been 1.7 million COVID cases recorded in Australia over the past month. These people (and those infected before them) should automatically be excluded from further vaccine requirements.
Otherwise, we are not basing policy on science, but politics.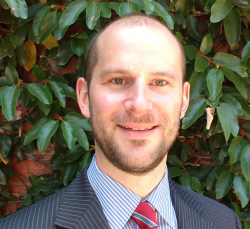 Latest posts by Unconventional Economist
(see all)