Social media is going crazy today over tennis champion Novak Djokovic being granted an exemption to play in this year's Australian Open:
World number one Novak Djokovic says he will defend his Australian Open title at Melbourne Park this month after receiving a medical exemption from getting vaccinated against COVID-19…

The Australian Open confirmed Djokovic had received a medical exemption in a statement released late on Tuesday night…

The statement said Djokovic had received the exemption following "a rigorous review process involving two separate independent panels of medical experts."

"One of those was the Independent Medical Exemption Review Panel appointed by the Victorian Department of Health. They assessed all applications to see if they met the Australian Technical Advisory Group on Immunisation (ATAGI) guidelines," the statement read…

The Victorian government released a statement on Tuesday night saying that it had worked closely with Tennis Australia on setting up an "independent and rigorous process to assess requests for medical exemptions at the Australian Open".

"Any player who is granted a medical exemption will have gone through a two-stage, independent process to verify they have a genuine medical condition that meets the criteria for an exemption."
Twitter warriors are furious, claiming the decision is an "insult" to all Australians following "the rules", with many claiming they will boycott this year's tournament in protest.
Djokivic should not be allowed to play. It's an insult to every Australian obeying the rules.

— Derryn Hinch (@HumanHeadline) January 4, 2022
There should not even be a medical exemption panel for tennis AUSTRALIA. What about all those funerals that were only allowed ten max and those that lived interstate it was a big fat NO to come. Todays media conf will be huge. Victorians are not happy !!!

— COVIDPete (@CovidPete) January 4, 2022
Absolute shenanigans. This decision spits in the face of so many. https://t.co/fq8I4ItNGl

— Shane Anderson (@Globalgallop) January 4, 2022
I don't care how good a tennis player he is. If he's refusing to get vaccinated, he shouldn't be allowed in. If this exemption is true, it sends an appalling message to millions seeking to reduce #COVID19Aus risk to themselves & others. #Vaccination shows respect, Novak. pic.twitter.com/enwr03s5KO

— Stephen Parnis (@SParnis) January 4, 2022
Although there are some like Tim Colebatch acting rationally:
It's disappointing that MSM and social media are riding a tide of self-righteous emoting against Djokovic being given a medical exemption. I trust our medical panels. They would not give him an exemption without good medical reasons. Does anyone have evidence to the contrary? https://t.co/Y5c8US4euT

— Tim Colebatch (@gumnut49) January 4, 2022
This might sound controversial, but I fail to see the issue.
Novak Djokovic caught COVID in June 2020 after he played in a series of exhibition matches he organized in Serbia and Croatia. Thus, Djokovic likely has better natural protection than somebody that is vaccinated but has not had the virus.
Djokovic will also likely travel with his own medical team meaning that in the unlikely event that he does fall ill, he won't burden the Australian health system.
It's not like vaccination stops the spread of the virus. Just look how Omicron is spreading around the globe across highly vaccinated jurisdictions (e.g. NSW and Victoria). Thus, nobody can seriously make the case that Djokovic poses a greater risk to the community than anybody else. The virus is becoming endemic anyway, so draconian border exemptions are becoming counter-productive.
Djokovic followed due process, applied for a travel exemption and it was granted. Case closed.
The fortress mindset of six months ago needs to change. The world has moved on.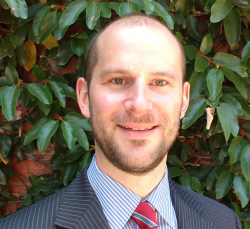 Latest posts by Unconventional Economist
(see all)