Morgan Stanley with the note:
Tesla reported 4Q unit deliveries roughly 15pct ahead of consensus, annualizing to over 1.2mm units BEFORE contribution from Austin and Berlin which we ultimately expect to be far larger plants than Fremont and Shanghai.
3key thoughts:
It's not just the unit beat, but the favorable economics from reducing the proportion of vehicles coming out of Fremont. While not disclosed by the company we estimate there to be as high as a 2,000bp gross margin differential between Fremont (approx20pct) and  Shanghai (approx 40pct). The opening of the Berlin and Austin plants offers an opportunity to achieve even higher gross margins, which we expect Tesla to eventually reinvest into product, service/network expansion and price.
Beyond unit volume…we expect that the ultimate direction of Tesla shares in FY22 will be driven by the ramp and economics of Giga Berlin and Austin, commercialization of the 4680 structural pack, commercialization of more audacious applications of Giga press and further geographic expansion (ie. India, Australia, Vietnam, Russia and further expansion in Europe and NAFTA). In addition, we believe investors will soon be made aware of more new product intros… eventually rounding out a portfolio that expands from the introduction of a compact, Cybertruck, SUV, rideshare, final mile/commercial, and other vehicle categories over the coming years.
We think 2022 is the year where Tesla can begin to 'perform' like a Teracap. The Tesla we see today, even with the 308k unit 4th quarter result, largely reflects the 'pre-COVID' Tesla that was operating on more of a shoe-string budget and had yet to deliver consistent profit and cash flow. We think that in 2022, investors will witness the emergence of a different Tesla organism from the chrysalis of self-inflicted struggle.
So can Tesla do 2mm units in 2022?
At this point we'd still describe 2mm as a stretch target but one that looks far more realistic following 4Q deliveries. We believe that fully ramped, the addition of Berlin and Austin will take the Tesla global installed capacity to closer to 3mm units, rather than 2.5mm units. Consider that today the company is annualizing at 1.23mm units. We believe both Berlin and Austin are designed to be significantly higher capacity than either Fremont or Shanghai. However, given continued supply chain issues, we would apply a reasonable degree of caution to the pace of ramp for both new plants this year. Regardless, it appears that demand is not going to be a problem for Tesla in 2022.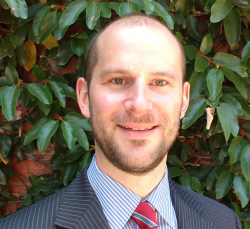 Latest posts by Unconventional Economist
(see all)