Labor frontbenchers Kristina Keneally and Julie Collins have criticised the federal government's new agricultural visas, which will enable farmers to address a labour shortage by recruiting foreign workers. They contend that the agriculture visas will provide more scope for guest workers to be exploited compared with the existing Seasonal Workers Program and the Pacific Labour Scheme:
The Labor frontbenchers said the opposition was concerned the new visa would undermine the new streamlined Pacific Australian Labour Mobility program – which combines the Pacific ­Labour Scheme and the Seasonal Workers Program – at a time when Australia's relationship with the region "had never been more important".

"The Seasonal Workers Program and Pacific Labour Scheme are better programs, with more safeguards built in to protect against exploitation. Given a choice between a regulated PLS and SWP and a largely unregulated agriculture visa, why wouldn't employers choose the latter?"…

Senator Keneally and Ms Collins also slammed the promise for a "pathway to permanent" for agriculture visa holders, which would need to be legislated.
Earth to Labor: all agricultural visas are being ruthlessly exploited by farmers. The evidence is irrefutable.
Even the 'well regulated' Seasonal Workers Program (SWP) and Pacific Labour Scheme (PLS) has been embroiled in controversy with Pacific Island farm workers this month suing for 'slave labour':
Some of the 13,000 seasonal workers in Australia are losing up to two-thirds of their pay in ­deductions by labour hire companies, according to human rights lawyers, with charges even for water containers taken from the pay packets of farm labourers.

The Australian has sighted dozens of pay slips showing some South Sea islanders brought to Australia as farm workers on the promise of wages of $900 a week are left with less than $300 a week to pay for basic items such as food after excessive deductions…

Typical deductions from pay packets include $200 a week or more for accommodation, often in old shipping containers or squalid, overcrowded dormitories owned by labour hire companies who are "approved employers"…

Between $50 to $100 a week is taken by most labour hire companies for "transport" – often in vans operated by the same firms – to move the labourers to the farms where they are assigned to work.

Some workers are also charged $14 for water eskies, as well as having to repay costs for flights, visas, clothing, health insurance and other items, in pay slips seen by The Australian from at least five separate labour hire firms employing hundreds of workers…

"There is literally a race to the bottom, intensified by the ramping up of the SWP by the federal government," said Mr Levitt, who is preparing a class action on ­behalf of workers.

Mr Levitt likened the program to "blackbirding", the 19th century practice of coercing South Sea islanders to work in Queensland's cane fields.

"There is a pandemic of worker abuse which is spreading like the Delta virus," Mr Levitt said…

Farm workers employed under the SWP have told The Australian of being forced to work 12-hour days with the only break being the time it took them to be bussed from one property to another, working into the night under tractor lights.
Given the SWP and PLS are generally regarded as being the best regulated farm visa program, imagine how exploitative the other visa programs are?
The Morrison Government's agricultural visas will only make the power imbalance and exploitation even worse.
Will Labor also push back against the hospitality sector's call for a dedicated visa, given it too is ground zero for wage theft? What about the poorly paid aged care sector, which has also demanded a dedicated foreign worker visa?
It's time for Labor to push back against the planned reboot of the 'Big Australia' mass immigration policy, which is designed to crush Australian workers' pay and conditions to line to pockets of the wealthy elite, alongside the business, property and edu-migration industries.
Does Labor represent Australian workers or not? It's time for Labor to put up or shut up.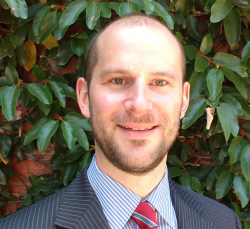 Latest posts by Unconventional Economist
(see all)