Australia's migrant slave economy has been exposed once again with labour hire firms being accused of exploiting seasonal workers in Australia's agricultural sector.
Stewart Levitt of law firm Levitt Robinson is preparing a class action on behalf of Pacific Island workers, who are often forced to pay massive deductions for accommodation and transportation. In some cases the deductions have reduced the take-home pay of seasonal workers to less than $300 per week.
Levitt says the federal government's Pacific Seasonal Worker Program (SWP) has resulted in a "pandemic of worker abuse":
Some of the 13,000 seasonal workers in Australia are losing up to two-thirds of their pay in ­deductions by labour hire companies, according to human rights lawyers, with charges even for water containers taken from the pay packets of farm labourers.

The Australian has sighted dozens of pay slips showing some South Sea islanders brought to Australia as farm workers on the promise of wages of $900 a week are left with less than $300 a week to pay for basic items such as food after excessive deductions…

Typical deductions from pay packets include $200 a week or more for accommodation, often in old shipping containers or squalid, overcrowded dormitories owned by labour hire companies who are "approved employers"…

Between $50 to $100 a week is taken by most labour hire companies for "transport" – often in vans operated by the same firms – to move the labourers to the farms where they are assigned to work.

Some workers are also charged $14 for water eskies, as well as having to repay costs for flights, visas, clothing, health insurance and other items, in pay slips seen by The Australian from at least five separate labour hire firms employing hundreds of workers…

"There is literally a race to the bottom, intensified by the ramping up of the SWP by the federal government," said Mr Levitt, who is preparing a class action on ­behalf of workers.

Mr Levitt likened the program to "blackbirding", the 19th century practice of coercing South Sea islanders to work in Queensland's cane fields.

"There is a pandemic of worker abuse which is spreading like the Delta virus," Mr Levitt said…

Farm workers employed under the SWP have told The Australian of being forced to work 12-hour days with the only break being the time it took them to be bussed from one property to another, working into the night under tractor lights.
The Pacific SWP is generally regarded as being the best regulated farm visa program, and yet it too is being systemically abused. Imagine how exploitative the other programs are?
Recall the litany of reports of visa exploitation across Australia's farming sector.
In 2018, a group of academics – Joanna Howe, Alex Reilly, Stephen Clibborn, Diane van den Broek & Chris F Wright – jointly penned an article in Fairfax claiming that the exploitation of temporary migrant horticultural workers is rampant:
Australia already has more backpackers, and relies more strongly on them for horticultural work, than any country…

Unlike agricultural visas in New Zealand, Canada and the United States, and unlike Australia's own Pacific seasonal worker program, there is no pre-approval of employers. Nor is there systematic ongoing regulation to ensure compliance with workplace laws…

Story after story after story have exposed exploitation on farms…
In 2016, the Fair Work Ombudsman completed an inquiry into Australia's backpacker visa scheme, which found that "many backpackers are being subjected to underpayment or non-payment, unlawful deductions, sexual harassment, unsafe working conditions and other forms of exploitation".
A scathing Senate report, entitled A National Disgrace: The Exploitation of Temporary Work Visa Holders, also documented systemic abuse of Australia's Working Holiday Maker visa program, which was "consistently reported to suffer widespread exploitation in the Australian workforce".
Similarly, the 2017 National Temporary Migrant Work Survey found that one in every seven temporary migrant fruit and vegetable pickers were paid $5 an hour or less, and a third $10 an hour or less.
Other recent reports of exploitation have been documented here, here, here, and here.
Despite this rampant exploitation across farms, the Morrison Government recently launched its Agricultural Visa program that will provide pathways for permanent residency for workers from 10 South-East Asian nations provided they pledge to become indentured with an employer for at least three years.
The horticultural industry is ground zero for migrant wage theft, exploitation and 'modern slavery'. The proof is undeniable.
The Morrison Government's agricultural visas will only make the power imbalance and exploitation even worse and have laid the groundwork for another Coalition immigration debacle.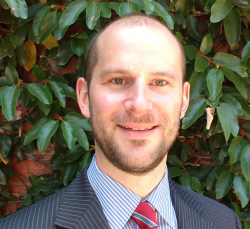 Latest posts by Unconventional Economist
(see all)