Recall the abundant evidence showing that temporary migrants have been used and abused on Australia's farms.
In 2016, the Fair Work Ombudsman completed an inquiry into Australia's backpacker visa scheme, which found that "many backpackers are being subjected to underpayment or non-payment, unlawful deductions, sexual harassment, unsafe working conditions and other forms of exploitation".
The Senate report, entitled A National Disgrace: The Exploitation of Temporary Work Visa Holders, documented widespread abuse of Australia's Working Holiday Maker visa program, which was "consistently reported to suffer widespread exploitation in the Australian workforce".
The 2017 National Temporary Migrant Work Survey found that one in every seven temporary migrant fruit and vegetable pickers were paid $5 an hour or less, and a third $10 an hour or less.
In 2018, a group of academics jointly penned an article in Fairfax claiming that exploitation of temporary migrant farm workers is rife:
Australia already has more backpackers, and relies more strongly on them for horticultural work, than any country…

Unlike agricultural visas in New Zealand, Canada and the United States, and unlike Australia's own Pacific seasonal worker program, there is no pre-approval of employers. Nor is there systematic ongoing regulation to ensure compliance with workplace laws…

Story after story after story have exposed exploitation on farms…
Finally, more "systemic exploitation" of migrant workers on Australia's farms was exposed last year and this year.
With this background in mind, it is curious that research fellow at the Australian National University (ANU), Michael Rose, has demanded the federal government provide direct funding for temporary migrants to work on Australian farms:
More than one-third of peak seasonal jobs on horticultural farms are filled by overseas workers, according to the Australian Bureau of Agricultural and Resource Economics and Sciences.

But anyone in direct contact with the industry knows most direct harvest labour in Australia is done by foreigners…

The indefinite closure of Australia's borders to non-resident foreign nationals jeopardises this supply of farm workers.

The question is whether the spike in domestic unemployment will see Australian workers (and other foreign workers) displaced from other sectors flocking to rural areas to take up those jobs.

Possible complications are travel restrictions, with states closing borders and city dwellers being told to stay away from Australia's country towns, and the Australian government's income assistance measures.

As migration researcher Henry Sherrell notes of the job seeker allowance being doubled to A$550 a week, "that's a pretty decent week if you're on picking piece rates"…

Allowing backpackers and seasonal workers in Australia to extend their visas is an obvious first step. On top of any measures to encourage foreign workers to stay, the longer term may require making an exception to the ban on their entering the country…

With Australian help, workers could be tested for COVID-19 before they fly. On arrival here they would be quarantined for 14 days like everyone else.

The government would need to step in and pay for suitable accommodation, catering and medical services. It would also need to ensure arrangements so workers can get home. But there are there a number of benefits to justify the cost.
How on Earth did Australia survive (not starve) for so many generations before the industry was corrupted by greedy labour hire companies abusing temporary migrants with poor wages and working conditions?
Dr Jane O'Sullivan from the University of Queensland has the right idea, stating the following in the comments section of Michael Rose's article:
We should certainly be extending visas for any foreign worker already in Australia. But it is too early to claim that we can't find Australians to fill horticultural jobs. Much more needs to be done to support the transport and accommodation of job-seekers. Other articles report that farmers are being inundated with cold-calls from people looking for work.

The government's HarvestTrail web site provides a place for farmers to post ads for temporary work – it's been there for years, but whenever I've looked, contained virtually no jobs because the farmers were all using labour hire companies. Now it has many jobs advertised. There are issues with people being permitted to travel to where the jobs are, but I'm sure that will be sorted out. If we end up paying more for fresh produce, then so we should. By getting it cheap, we've all been complicit in exploitation of foreign workers, and unemployment of rural town people who used to get that seasonal work but are now bypassed by labour hire companies.
The exploitative system needs to be cleaned up, not supported.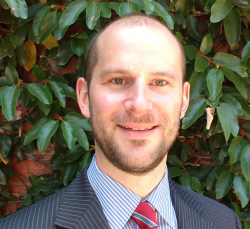 Latest posts by Unconventional Economist
(see all)