BTC cheerleader Jack Dorsey called the top for inflation earlier this week:
Hyperinflation is going to change everything. It's happening.

— jack⚡️ (@jack) October 23, 2021
That's ridiculous. 2022 is going to bring a deflation shock the likes of which the world has not seen since 2015.  Goldman:
With used car prices rising sharply again and 30+ million tons of cargo waiting outside US ports ahead of the holiday season, we assess three key drivers of supply chain normalization and their most likely timing: 1) improved chip supply driven by post-Delta factory restarts (4Q21) and eventually by expanded production capacity (2H22 and 2023); 2) improved US labor supply (4Q21 and1H22); and 3) the wind-down of US port congestion (2H22).

The first channel for easing supply constraints and core goods inflation is a post-Delta rebound in Southeast Asian chip production. Imports of key semiconductor inputs from Malaysia and Vietnam had declined 36% by August due to covid lockdowns, leading to a 15% monthly drop in US auto production in September (to 71% of the 2019 level). But rapid vaccination has already led to reduced infections and partial relaxation of lockdowns, which should improve automotive chip supply and US vehicle production in Q4.

While this could return US auto production to late 2020 levels, a buildout of microchip production capacity is probably required to sustain above-normal production, restock heavily depleted vehicle inventories, and keep up with the rising semiconductor requirements of smart cars. This is likely to take longer, and we now expect auto dealer inventories to remain very low through mid-2022.

The second channel for easing supply constraints is improving labor supply. We estimate the September expiration of emergency unemployment insurance benefits will boost Q4 job growth by around 1mn, and we expect some of the 2-3mn individuals staying away from the workplace because of health concerns to return to the job market by mid-2022.n

The third channel for easing supply constraints is reducing port congestion after the busy US holiday and pre-Chinese New Year shipping windows. A quicker flow of imports would help to alleviate shortages and reduce inflationary pressures for items such as furniture and sporting goods.
On top of that, global growth is going to slow markedly as the US fiscal cliff, Chinese property crash, European export shock and Fed tightening and rising DXY all arrive simultaneously with clearing supply side congestion.
These various debottleneckings will coincide with a titanic commodities washout as well the collapse of the artificial energy crises in China and Europe which will smash metals prices. I also think that oil will fall though it is better placed.
My own view is that this will all happen through H1'22 but certainly, across next year.
I hope it all comes with the end of the appalling crypto scam but that's probably too much to hope for.
The world has gone mad. Stay sane.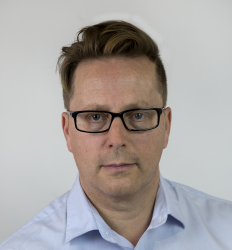 Latest posts by Houses and Holes
(see all)