In March two key reforms came into effect designed to take the steam out of New Zealand's fast inflating property market.
First, the Reserve Bank of New Zealand (RBNZ) reintroduced loan-to-value ratio (LVR) mortgage restrictions, which from 1 March 2021 required both investors and owner-occupiers to hold bigger deposits:

Second, and more importantly, the New Zealand Government on 23 March announced major property tax reforms targeted at investors, specifically:
extending the term of the Bright Line Test for taxing capital gains on investment property from five years to 10 years; and
fully removing the tax deductibility of mortgage interest payments on residential investment properties.
Data released yesterday from the Real Estate Institute of New Zealand (REINZ) revealed that New Zealand's property market has brushed aside these reforms, recording strong sales volumes and price growth in May:
Median prices for residential property across New Zealand increased by 32.3% from $620,000 in May 2020 to $820,000 in May 2021…

While it wasn't a new record, it was the highest annual percentage increase in house prices since records began; and 5 out of 16 regions reached record median prices as did 18 districts.

The median house price for New Zealand excluding Auckland increased by 28.0% from $530,000 in May last year to $678,500 in May 2021.

Auckland's median house price increased by 26.9% from $905,000 in May 2020 to $1,148,000 in May 2021 – another new record for Auckland…

Wendy Alexander, Acting Chief Executive at REINZ says: "Whilst we haven't seen as many record median prices in May as we've seen in the past few months, there is no denying that New Zealand's residential property market is still holding strong. Median prices haven't significantly eased yet as many had hoped would be the case, and things are certainly not getting any more affordable for first time buyers…

"This is underpinned by some very strong results in the REINZ House Price Index (HPI), which reached a new high and represented the highest annual percentage increase in the New Zealand HPI that we've seen since records began," continues Alexander…

The number of residential properties sold in May across New Zealand was the highest number of properties sold in a May month for 3 years with 7,550 properties sold, a 1.3% uplift from April 2021 and an 81.4% increase on May 2020…

Auckland saw the busiest May month in 5 years with 2,766 properties sold, a 3.7% increase on April 2021 and a 133.4% increase on May 2020…

In May, the median number of days to sell a property nationally decreased 28 days from 58 to 30 when compared to May 2020, the lowest for a May month since records began.
Meanwhile, the QV Quartile Index, which tracks the average value of the 25% most and least expensive homes throughout New Zealand, continues to rise but at a slower pace than previously:
"Prices are still going up, by a lot in many places, they just didn't go up by as much in May as they have in previous months".
Thus, it appears that the housing policy changes have only taken some froth out of New Zealand's property market. The cheapest mortgages on record continue to drive the market upwards.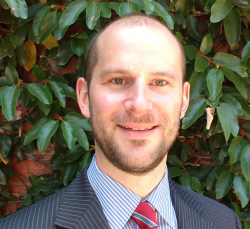 Latest posts by Unconventional Economist
(see all)