The New Zealand Government has taken direct aim at property investors, extending the term of the Bright Line Test for taxing capital gains on housing and fully removing the tax deductibility of mortgage interest payments on residential investment properties.
The measures are expected to come into effect this weekend.
Moreover, the Government will extend the rules on 1 October 2021 to all investment properties, regardless of when they were purchased. Although it will phase out mortgage interest deductibility over the following four years.
In announcing the changes, Finance Minister Grant Robertson said they aim to dampen speculative demand and tilt the balance towards owner-occupiers:
"Extending National's bright-line test and removing interest deduction loopholes for investors will dampen speculative demand and tilt the balance towards first home buyers"…

"The New Zealand housing market has become the least affordable in the OECD. Taking action is in everyone's interests as continuing to allow unsustainable house price growth could lead to a negative hit to the whole economy".
The below table from Stuff.co.nz shows the changes to mortgage interest deductibility:
These changes follow the reintroduction of loan-to-value ratio restrictions on new mortgage lending, which require investors to have more equity in their properties.
Combined, the measures should remove much speculative heat from New Zealand's property market. In turn, New Zealand house prices, which were growing at more than 20%, should slow materially.
I have been highly critical of the Ardern Government for promising to 'fix' housing affordability, but largely sitting on its hands. These reforms show that it is serious.
It will be interesting watching how the market digests these changes.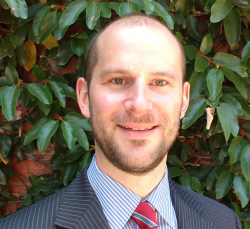 Latest posts by Unconventional Economist
(see all)