The Reserve Bank of New Zealand (RBNZ) yesterday performed a stunning U-turn, reintroducing loan-to-value (LVR) mortgage restrictions just 10 months after such restrictions were lifted to aid the nation's COVID-19 response.
Under the changes, most investors will need 40% deposits and most owner-occupiers 20% deposits; although there are explicit carve-outs for new residential construction:

The RBNZ has chosen a staged approach to enable banks to manage their pipelines of loan applications that have been approved but have not yet settled.
RBNZ Deputy Governor and General Manager of Financial Stability, Geoff Bascand, explained the rationale behind the changes as follows:
LVR restrictions were removed in April 2020 to ensure they didn't interfere with COVID-19 policy responses aimed at promoting cash flow and confidence…

"Since then, in part due to the success of the health and economic policy responses, we have witnessed a rapid acceleration in the housing market, with new records being set for the national median price, and new mortgage lending continuing at a strong pace.

"We are now concerned about the risk a sharp correction in the housing market poses for financial stability. There is evidence of a speculative dynamic emerging with many buyers becoming highly leveraged.

"A growing number of highly indebted borrowers, especially investors, are now financially vulnerable to house price corrections and disruptions to their ability to service the debt. Highly leveraged property owners, in particular investors, are more prone to rapid 'fire sales' that potentially amplify any downturn.
The RBNZ's concerns are justified, especially as they pertain to speculative investors.
According to the latest data from CoreLogic, dwelling values across New Zealand are inflating at an alarming rate:

Quarterly price growth nationally is running at the fastest pace in around 16 years:

And this is being driven by booming mortgage demand, driven to a large extent by investors:
First home buyers have been active borrowers this year, but perhaps the most important driver has been demand from mortgaged investors. The reduction in term deposit rates has diverted some of their money into the property market, while of course low mortgage rates have been a factor as well. But on top of that, the temporary removal of the loan to value ratio rules (LVRs) has been another important driver – many investors who may previously have struggled to raise the 30% deposit have been able to purchase property with a 20% deposit instead.
The below RBNZ chart also shows that an increasing share of these investors are engaging in high LVR borrowing:

In short, the RBNZ is justified in lifting LVRs to temper speculative activity in the housing market. But it should never have removed these restrictions in the first place, thus creating the problem.
That said, I am making this observation with 20-20 hindsight. Everybody (me included) thought the downturn from the COVID-19 pandemic would be much worse, and would negatively impact the property market. How wrong we were.
We do not see Australian authorities following in any hurry whatsoever, in part because investor mortgage flows are so subdued.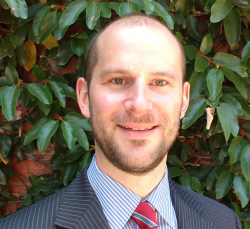 Latest posts by Unconventional Economist
(see all)