For months we have witnessed Australia's hospitality industry whine over labour shortages and lobby the federal government to give it easier access to foreign workers.
At the same time the hospitality industry contradictorily called for an extension of JobKeeper and has lobbied to freeze the minimum wage.
We are seeing the same shenanigans over the pond in New Zealand where its hospitality industry is lobbying hard against the Ardern Government's proposed immigration reset, which plans to lower immigration levels by focusing on higher skilled and higher paid migrants:
Restaurant Association chief executive Marisa Bidois said it was launching a two-month campaign of action, starting with a petition calling for further consultation on the Government's "immigration reset"…

Before Covid-19 hit and the borders closed, about 30 per cent of the restaurant workforce were on temporary work visas… The number of restaurant workers on temporary visas had slipped to about 15 per cent, "with no viable replacement"…

Bidois said the situation was "beyond critical"…

"We were experiencing a skills shortage prior to border closures but the sector is in the midst of a skill shortage at levels never seen before," Bidois said… "These are our baristas, our chefs, our cafe managers"…

The Restaurant Association has called for three measures:

Pause the planned hourly wage threshold increase to $27
Provide additional visa extensions for employer-assisted work visa holders currently in the country, so restaurants can retain their workers
Allow border exceptions for other critical workers from other needy industries such as hospitality, and to extend the number of working hours for those on student visas.
Hilariously, as Australia's and New Zealand's hospitality industries lobby for cheap foreign workers, restauranteurs across the US have discovered a surefire way to overcome labour shortages: offering better wages and conditions:
An ice cream parlor in Pittsburgh, Klavon's Ice Cream, raised its wages to $15 an hour and filled all 15 open positions immediately without raising prices, and that raising the wages also boosted morale and expanded their customer base…

Cohen said most of her employees received raises between $8 and $10 an hour, and they had no problem finding workers as restaurants began reopening this spring…

"The only way to attract, not necessarily the people who left the industry, but newcomers to the industry, is we have to change the industry," added Cohen. "We have to pay more, we have to make this a viable profession"…

&Pizza, a pizza chain in six states and Washington DC, raised wages at the start of the pandemic… Owner Michael Lastoria said the chain has opened 11 new locations through the pandemic, and had no trouble in hiring new workers…
Fancy that. Offer better wages and so-called labour shortages disappear. But if you continue offering crappy wages and conditions, then labour shortages will remain. It is called a "labour market" for a reason – it too is subject to the laws of supply and demand.
It's funny how the hospitality industry only believes in supply and demand and "the market" when it allows them to keep pay low.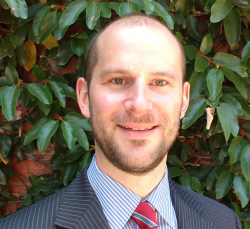 Latest posts by Unconventional Economist
(see all)