The hospitality industry has turned up the pressure on the Morrison Government, demanding it create a new class of foreign worker visa – the "COVID recovery worker visa" – that would allow for the importation of cheap migrant staff tied to the employer for 12 months:
"This visa would allow workers who agreed to work in sectors of our economy suffering from critical shortages for a short period of time, provided they pay for visas, travel, a short quarantine stay, initial testing and — most importantly — were already vaccinated prior to coming to Australia," [Restaurant and Catering chief executive Wes Lambert said]….

Under Restaurant and Catering's plan, visa-holders would be able to work in a single business for a maximum of 12 months and could be aged up to 35 years old…

[They] also wanted the cap on 40-hour fortnightly working weeks lifted for international students and the JobMaker package altered so it could be used by decimated industries to employ staff in existing roles, not just new ones.
The notion of bringing foreign workers into Australia to work in hospitality to alleviate purported 'skills shortages' is deplorable. The actual evidence shows that the Accommodation & Food Services industry (i.e. hospitality & tourism) has experienced mass unemployment, the lowest wage growth in Australia, and pays the lowest wages in Australia.
Consider the following hard data.
First, the Accommodation & Food Services industry lost 86,200 workers in the year to February 2021, according to the Australian Bureau of Statistics' (ABS) latest quarterly employment report:
Second, the number of job postings across Hospitality & Tourism was 40% below pre-COVID levels at the end of February, despite the 33% increase in job postings across the broader Australian labour market, according to Indeed:
Third, the ABS' latest wage data showed that annual wage growth across the Accommodation & Food Services industry slumped to only 0.3% in the year to December 2020, which was easily the lowest recorded wage growth across all Australian industries in calendar year 2020:
Finally, and most importantly, the median earnings across the Accommodation & Food Services industry was easily the lowest in Australia in August 2020 (as well as August 2015) at only $650 per week, according to the ABS:
Therefore, how can the hospitality industry cry 'skills shortages' when it has lost a huge number of jobs, suffered the biggest fall in wage growth, pays the lowest wages in Australia, and has suffered from the biggest decline in job ads?
If there were genuine skills shortages across the industry, then wages would be rising fast and there would have been a huge lift in job postings.
In any event, if the hospitality industry wants to attract local workers it should offer better wages and conditions. That's how a labour 'market' is supposed to work.
The industry is notorious for migrant wage theft and exploitation. Thus, giving the industry easier access to foreign workers will only worsen the systemic exploitation already prevalent across hospitality, pushing wages even lower and denying local workers of employment opportunities and a living wage.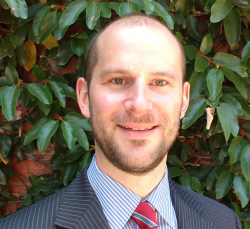 Latest posts by Unconventional Economist
(see all)