Restaurant & Catering Australia CEO Wes Lambert has urged the federal government to continue to provide financial support for the hospitality industry after the JobKeeper wage subsidy scheme ends in March.
Lambert has written to Treasurer Josh Frydenberg and Tourism Minister Dan Tehan arguing the case for additional sector-specific support for hospitality workers.
Dubbed 'HospoKeeper', the wage subsidy would be available to accommodation and food services businesses that are 'substantially affected' by government-imposed coronavirus restriction, and would run for six months.
From The Australian:
"HospoKeeper" would replace JobKeeper from April for six months as part of a "short-term, targeted" scheme, with eligible businesses paid the current fortnightly JobKeeper rate of $1000 for full-time staff or $650 for employees who worked fewer than 20 hours a week. The payments would be available to all accommodation and food services businesses but only if they were "substantially affected" by government-imposed restrictions, such as venue density limits, caps on event numbers, working-from-home directions for CBD workers or interstate and international travel bans.

Businesses would also need to prove via their Business Activity Statements at the end of each month their revenue was down by 15 to 30 per cent compared with pre-pandemic levels in 2019…

"Whilst R&CA understands and respects the desires of the federal government to persevere with the end of the JobKeeper scheme in March, it is our strong view that further sector-specific support is required to ensure businesses, including their supply chains, stay open and continue providing jobs and economic activity for our nation."
Instead of picking sector-specific winners (or losers), a better policy would be to lift the JobSeeker allowance from its poverty level of $40 a day to the Aged Pension Level ($61.50 a day). This way, taxpayer dollars would go where they are truly needed and displaced workers, regardless of industry, would receive adequate income support.
It has been clearly demonstrated that JobKeeper has been widely rorted by Australian businesses, who have manipulated their turnover to meet the eligibility rules. This type of rorting would only continue under the proposed "HospoKeeper".
The impacts of COVID-19 will likely linger for years. This means the hospitality and tourism industry will need to adjust to the new "COVID normal", and not all businesses will remain viable. "HospoKeeper" will merely delay the inevitable and keep unviable businesses alive on taxpayer life support.
Instead, policy makers should facilitate the adjustment by providing income support to displaced workers and allow creative destruction to occur.
Lifting JobSeeker in line with the Aged Pension achieves this goal and is a far more equitable and targeted use of scarce taxpayer dollars.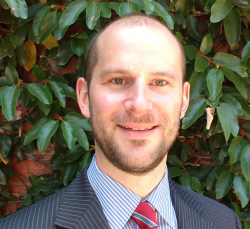 Latest posts by Unconventional Economist
(see all)