In April last year, Abul Rizvi – former Deputy Secretary of the Department of Immigration and one of the architects of Australia's faux 'skilled' migration program – penned a spurious article arguing that Australia's economy would suffer badly from the reduction in temporary migrants:
If 50% of long-term temporary entrants depart, Australia would experience negative population growth for the first time since 1916…

Current Government policy appears designed to simultaneously achieve negative population growth, exacerbating the recession and making recovery much more difficult…

If net migration does move significantly into negative territory, history tells us that correlates with much higher levels of unemployment, as well as larger numbers of people who become destitute. Thus a policy to force net migration down faster will make recovery all the more difficult.
In late 2019, Rizvi also argued that the $53,900 wage floor on temporary 'skilled' migrant workers was too high for regional Australia:
For people living in Melbourne or Sydney, $53,900 per annum that may seem not a particularly high salary.

But getting a job that pays that much in many of our regional areas is extraordinarily difficult…

At the 2016 census, median employee income for major regional centres was substantially below $53,900 per annum, in towns like Albury, Dubbo, Geelong and Rockhampton.
Now it appears Abul Rizvi has had a mea culpa, penning a detailed article in Fairfax over the weekend decrying the Morrison Government's policies aimed at giving Australian businesses easier access to temporary migrant workers:
"Prime Minister Scott Morrison's announcement that he will establish an agriculture visa for people from the Association of Southeast Asian Nations is perhaps the final step to Australia becoming a low-skill guest worker society… it will change Australia forever."
"Creating an agriculture visa is a very slippery slope… Farmers, unscrupulous labour hire companies and dodgy agents will now have full access to farm workers they can exploit".
"The risk of exploitation and abuse is extreme. Exploitation of farm workers is already endemic… It will maintain downward pressure on wages of Australians in low-skill jobs. It will also limit the ability of unemployed Australians to access farm jobs because they cannot compete with heavily exploited guest workers".
"It is not just in agriculture that the government has been pursuing its low-skill guest worker agenda… Last month… [the government] changed Australia's long-standing policy of limiting the number of hours student visa holders could work while classes were in session… That makes Australia's student visas really just low skill work visas with some incidental study"…
"Another example of the government increasing the availability of low-skill guest workers to employers is its steadfast refusal to increase the minimum salary that must be paid to workers whom employers sponsor from overseas. That minimum salary has been frozen since 2013".
"These government decisions highlight a pattern: the Morrison government is determined to ensure Australia becomes the low-skill guest worker society past governments said we should never become".
Rizvi's arguments are 100% correct and have been articulated on MB dozens of times over many years.
That said, I have a genuine question for Abul Rizvi. Now that he acknowledges that temporary migration has been ruthlessly exploited by employers to undercut Australian workers and hold down wages, will he also accept that so-called 'skilled' visas are also used by employers to hold down the wages of skilled Australians?
RBA Governor Phil Lowe acknowledged this exact point last Thursday:
"The main effect of the closure of the borders on the labour market is that we can no longer tap the overseas labour market for areas where workers are in short supply.

"So, what used to happen before the pandemic is if there was a shortage in the labour market for a particular skill, firms could go overseas and tap the global labour market. And that meant that if there was very strong demand for workers of a particular skill, the price – the wage – didn't really move very much because you could go and get workers from overseas.

"You can't do that at the moment… And we're starting to hear reports of wages moving for some of those jobs.

"I think if that [immigration] doesn't happen, and we're still in this position in a year's time where we can't get workers and skills are in short supply, then we will see more upward pressure on wages and inflation".
In other words, preventing immigration from returning to turbo-charged pre-COVID levels is now central to achieving the RBA's goal of higher wage growth. But if mass immigration is rebooted, as advocated by the Morrison Government, the Treasury and formerly Abul Rizvi, this will increase the supply of labour, reduce worker bargaining power, keep unemployment elevated, and prevent Australian wages from rising.
To restore integrity to the visa system and protect Australian workers, all work visas (both temporary and permanent) should be required to be paid at least at the 75th percentile of earnings (preferably higher). This would equate to a minimum salary of $90,500 currently, which would rise over time with earnings:
Setting a pay floor at this level would ensure that work visas are used sparingly by Australian businesses to employ only highly skilled migrants with specialised skills, not abused by businesses as a tool for undercutting local workers, reducing wage costs, and eliminating the need for training.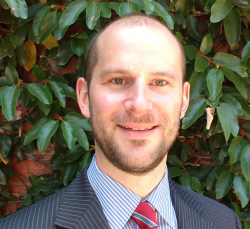 Latest posts by Unconventional Economist
(see all)