Abul Rizvi, former Deputy Secretary of the Department of Immigration and one of the architects of Australia's faux 'skilled' migration program, has penned an article claiming that the $53,900 wage floor for regional skilled migrants is too high:
On 16 November 2019, the Government's much-touted regional migration visas took effect.

One of these is a five year provisional visa that requires the migrant to be nominated by a state or territory government. To secure permanent residence, the provisional migrant must live and work in the relevant region and earn at least $53,900 per annum for a minimum of three financial years. If state or territory governments actively participate in this visa, they will be collaborating with the Commonwealth to set up many of these migrants for exploitation and failure.

For people living in Melbourne or Sydney, $53,900 per annum that may seem not a particularly high salary.

But getting a job that pays that much in many of our regional areas is extraordinarily difficult.

Jobs that pay $53,900 per annum to recent graduates – most of the migrants applying for this visa will be relatively recent graduates – are not common in South Australia or Tasmania or indeed in many parts of regional Australia. Average weekly earnings for all persons working in the private sector in South Australia in May 2019 was $1005.10 ($52,265 per annum). In Tasmania, this was $948.50 ($49,322) per week.

At the 2016 census, median employee income for major regional centres was substantially below $53,900 per annum, in towns like Albury, Dubbo, Geelong and Rockhampton.

While in time most skilled migrants achieve much higher salaries, to expect them to do so soon after graduation risks them being exploited and/or being put into immigration limbo.
First, why has Abul Rizvi cited the "average weekly earnings for all persons working in the private sector" rather than the average full-time earnings of those working in the private sector (i.e. $73,000 in South Australia; $68,900 in Tasmania)?
Surely we aren't bringing in hordes of 'skilled' migrants so they can work part-time? Moreover, these are supposed to be 'skilled' workers, so shouldn't they be paid significantly higher wages than the average, which includes unskilled workers?
The fact of the matter is that the existing $53,900 Temporary Skilled Migration Income Threshold (TSMIT) has been frozen in place since 2013-14, and has fallen $23,000 below the median full-time Australian salary of $76,900, which comprises both skilled and unskilled workers.
Joanna Howe, Senior Lecturer in Law at University of Adelaide, explains that this absurdly low TSMIT has created a low-skilled migrant underclass and has helped crush Australian wage growth:
This crisis has been precipitated by the federal government's decision to freeze the salary floor for temporary skilled migrant workers since 2013.

…the government has chosen to put downward pressure on real wages for temporary skilled migrants, thereby surreptitiously allowing the TSS [temporary skilled shortage] visa to be used in lower-paid jobs…

TSMIT is intended to act as a proxy for the skill level of a particular occupation… TSMIT's protective ability is only as strong as the level at which it is set…

But since 1 July 2013, TSMIT has been frozen at a level of A$53 900… This means that the TSS visa can increasingly be used to employ temporary migrant workers in occupations that attract a far lower salary than that earned by the average Australian worker.
Obviously, lowering the TSMIT further, as suggested by Abul Rizvi, would de-skill Australia's visa system even further, undercutting Australian workers and lowering wage growth.
Instead of further debasing Australia's skilled migration program, the wage floor for all skilled migrants (both permanent and temporary) should be raised significantly to at least full-time average earnings (and preferably much higher).
Raising the 'skilled' migrant wage floor would ensure that the program is used sparingly by employers on only highly skilled migrants, not as a general labour market tool for undercutting local workers and eliminating the need for training.
It would also overcome the ridiculous situation that exists currently whereby the median income of 'skilled' migrants is less than the population median, despite the population median being weighed down by unskilled workers.
For somebody credited with "reshaping of Australia's intake to focus on skilled migration", it is curious that Abul Rizvi is now advocating low-paid and low-skilled migration into Australia's regions.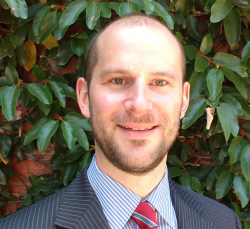 Latest posts by Unconventional Economist
(see all)