The most revered economist in Australia, RBA governor Phil Lowe, has become the defacto best union official in the country, arguing for higher wage inflation for quite some time.
In yesterday's Keynote Address at the Australian Farm Institute Conference, Lowe concluded that "the Board wants to see the recent recovery transition into strong and durable economic growth, with low unemployment and faster growth in wages than we have seen recently". He also said that the RBA "will not increase the cash rate until inflation is sustainably within the 2–3 per cent target range" . But "for inflation to be sustainably in the 2–3 per cent range, wage increases will need to be materially higher than they have been recently". 
Therefore, stronger wage growth is central to the RBA meeting its goals.
With this background in mind, it is noteworthy that Phil Lowe explicitly stated in the Q&A to yesterday's Keynote Address that sustained lower immigration will drive up Australian wage growth (listen from around the 37 minute mark):
"The main effect of the closure of the borders on the labour market is that we can no longer tap the overseas labour market for areas where workers are in short supply.

"So, what used to happen before the pandemic is if there was a shortage in the labour market for a particular skill, firms could go overseas and tap the global labour market. And that meant that if there was very strong demand for workers of a particular skill, the price – the wage – didn't really move very much because you could go and get workers from overseas.

"You can't do that at the moment. Or at least it is very hard to bring in workers with skills. It's not necessarily the level of immigration that's the main factor here. It's the ability to tap global labour markets for areas where there is a shortage.

"And we're starting to hear reports of wages moving for some of those jobs. But other firms are saying 'look, we don't want to bid up the cost base now. Because perhaps late in the year there will be some way to get workers to come back in with skills that we really need and that will alleviate some of the pressures'.

"I think if that doesn't happen, and we're still in this position in a year's time where we can't get workers and skills are in short supply, then we will see more upward pressure on wages and inflation".
There you have it: Australia's number one economist has explicitly explained how Australia's immigration program has been used to hold down wages. This is exactly the same point MB has argued for nearly a decade. There is no longer any debate.
Stopping immigration from returning to turbo-charged pre-COVID levels is now central to achieving the RBA's goal of higher wage growth. But rebooting mass immigration, as advocated by the Morrison Government and Treasury, would increase the supply of labour, reduce worker bargaining power, keep unemployment elevated, and prevent wages from rising.
Labor should use Phil Lowe's comments as ammunition to take a lower immigration platform to the upcoming federal election. It now has the authority of the RBA to back such a policy.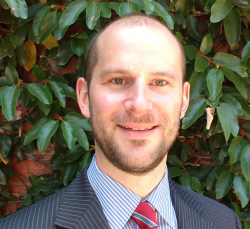 Latest posts by Unconventional Economist
(see all)