It has been fun to watch PM Morrison's ceaseless gaffes in foreign and strategic policy drive an accelerated China decoupling. No divorce of this nature could be anything other than incredibly messy so it's best not to let the perfect be the enemy of such a great national interest outcome.
Let the insults and CCP trade cuts forever continue!
Where there is legitimate criticism of the Morrison Government is in the failure to plan for what comes after the divorce. The one thing it most assuredly cannot be is endlessly higher house prices, budget splurges and industrial hollowing out. But that's still what we have.
There has been no effort to reset Australian macroeconomic policy beyond kicking the can for electoral purposes. There's been no strategic assessment of how best to cope with the post-China era, how to replace lost exports, how to diversify trade, how to reshore Chinese imports, how to support fallen sectors, how to lift education, productivity, incomes etc as we divorce China.
All of these things are abundantly possible. And they will happen. But you have a choice to do them either via considered policy that mitigates the pain or by crisis, as your former excesses catch up in a sudden adjustment. So far, PM Morrison has chosen the latter (though god knows if he understands that).
Yet, today, we finally do have a coming out of sorts. For the first time, the Morrison Government has not blundered into China decoupling, it has embraced it:
ScoMo warned the world is bifurcating into liberal and illiberal blocs.
Democracies must band together in an economic and strategic embrace.
Cormann at the OECD will fix it all.
Morrison will take this message to the G7 as a special guest along with India and South Korea.
ASEAN is key.
Even the cowardly kiwis are turning now:
Foreign minister Nanaia Mahuta says NZ exporters should diversify away from China.
A split from China "only a matter of time".
This all very much fits with my notions of the global Balkanised future. It is absolutely what is required and the best way to contain the malign spread of CCP influence. It is also the best way to prevent war in north Asia. If the G7 were to make plain that any invasion of Taiwan will result in the cessation of all trade and investment with China.
So, bravo ScoMo, I say. What began as a series of gaffes has now morphed into a magnificent edifice of Chinese containment. It's almost as if it was planned, though I think not.
Rather, Morrison's personality disorder has goaded China into overreach and now he is in a position to take his glowing, gaslighting, victimhood to the G7 and beyond into the sunny uplands of a post-China liberal bloc!
I just hope that at some point Morrison plans what comes after China for Australia, rather than also gaslighting us over the fallout.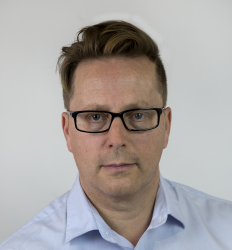 Latest posts by David Llewellyn-Smith
(see all)