Earlier this month I wrote an article entitled "Investors storm back into property market" which cited NAB survey data and ABS mortgage statistics showing that investors are rapidly increasing demand for Australian property.
My one disclaimer was that the value of investor mortgage commitments was still running 22% below its 2015 peak, suggesting that the pick-up in investor demand could strengthen significantly in the period ahead:
CoreLogic's director of research, Tim Lawless, has released new research showing that while investor demand has certainly picked-up, it remains way below the decade average overall when measured as a proportion of total mortgages:
Despite the rise in investor lending, investment loans comprised only 25.9% of the value of new mortgage commitments in March, up from a recent record low of just 23.1% in January this year, but well down on the decade average and the historical highs recorded in 2015. Historically, the share of investor activity peaked at 45.9%, shortly after macroprudential measures were announced by APRA in December 2014. The 2014 measures placed a 10% speed limit on investment credit growth. Although the share of investor lending staged a temporary bounce back in 2016, investor activity turned due to a second round of credit tightening in 2017, which focused on reducing interest only lending. Coupled with a more cautious lending environment during and after the Royal Commission, the share of investors in the market trended consistently lower until February this year.

Investor activity remains below average across every state and territory, ranging from just 13.3% of mortgage demand in the Northern Territory to 31.5% of demand across New South Wales…
Tim Lawless also noted that the persistent over-representation of investors in NSW is somewhat counter-intuitive given the state's low rental yields, which are the worst in the nation; although this investor demand has also helped to propel strong price growth in Sydney.
Lawless believes that cashflow opportunities are far better in the smaller markets where gross yields are above 4%:
Of course, past performance is not a guarantee of future performance. In fact, the best investment options may be those markets that have underperformed over previous cycles, providing a more affordable environment and generally higher rental yields.

Demographic factors, which have changed significantly over the past twelve months, will also play a role. Overseas migration is set to remain low for at least the next year, implying regions with strong interstate and internal migration rates will have a higher level of housing demand. South East Queensland, Perth and regional areas of Victoria and New South Wales are all showing a positive demographic trend.
For me, the bigger takeaway is that Australia's financial regulators will be less willing to intervene to cool the property market given it is owner-occupiers rather than investors driving the price growth (at least for now).
Indeed, regulators are highly unlikely to take any action before next year's federal election. The Morrison Government wants responsible lending rules abolished and has already neutered ASIC. APRA has also hosed down speculation that it will intervene in the housing market.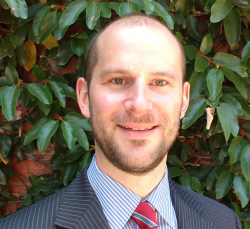 Latest posts by Unconventional Economist
(see all)