Australian Prudential Regulatory Authority (APRA) chairman, Wayne Byers, has hosed down speculation that the regulator would take action to cool Australia's rapidly rising property market:
"Risk for the financial system occurs when lending standards are poor or weak," Mr Byres told a Committee for the Economic Development of Australia event.

"We don't see that up to now – banks have done a pretty good job in holding lending standards up."

The APRA chief also said that regulatory settings were "broadly right", given that the agency's mandate was broader than stability of the financial system at all costs.
This stance is no surprise. Wayne Byers' APRA was found missing-in-action by the Hayne Royal Commission, yet he was reappointed by the Morrison Government. So why would Byers tighten before next year's election? He owes his mate Josh Frydenberg.
That said, it is also more difficult to implement macro-prudential tightening this time around, given:
The mortgage/property boom is being driven by owner-occupiers (especially first home buyers), rather than investors.
The ratio of mortgage debt-to-income has actually fallen, due to rapid repayments by existing mortgage holders.
Loan repayments (both principal and interest) are tracking at their lowest level in 18 years.
Households have paid down debt and/or built up substantial liquidity buffers.
The percentage of mortgages in negative equity has cratered.
The share of high LVR lending remains low by historical standards.
In summary, financial stability risks have not yet increased sufficiently to warrant APRA imposing macroprudential tightening, especially given its deleterious impacts on first home buyers.
The situation could rapidly change, however, if investors take control and begin to crowd-out first home buyers, as occurred in prior cycles. Then APRA would be more likely emulate the RBNZ and introduce LVR caps on investor mortgages.
APRA should also consider getting ahead of the curve by reversing what did in 2019, and lifting the mortgage lending buffers back up. This would be an easier fix than tinkering with LVR changes.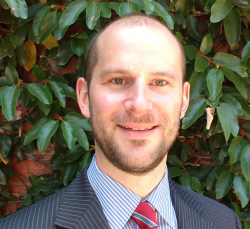 Latest posts by Unconventional Economist
(see all)