ME's latest Quarterly Property Sentiment Report shows that "investors are set to jump back into the market in a big way as their positive sentiment jumped to 52 per cent – the highest for any buyer group this quarter":
"They're trying to capitalise on the predicted property prices. People are determined to get in now before they're completely priced out."
Meanwhile, NAB's personal banking boss, Rachel Slade, has told The AFR that "we have seen investor interest come back, and we have definitely seen investor applications start to really lift. Some of the uncertainty is coming out of the investor mindset and they are more confident".
Thus, it appears that we are seeing a repeat of the post-GFC housing boom, whereby First Home Buyers (FHB) initially drove the price growth, only to hand the baton to investors, which kept the boom going.
This situation is illustrated clearly in the next chart which shows FHB mortgage demand briefly overtaking investor demand in early 2009 and again in late 2020 and early 2021, only for investors to then crowd-out FHBs once again:
Investor mortgage commitments surged 29% over the first three months of 2021 and are now clearly crowding-out FHBs:
Investor mortgage growth is now turbo charged, as illustrated by the delayed sharp 54% lift in investor mortgage commitments in the year to March:
The investor mortgage boom could also run for a long time, given the value of investor mortgage commitments still remains 22% below their 2015 peak:
The big question mark is whether the regulators will step in to crimp investor lending via macro-prudential tools?
CoreLogic's latest Monthly chart pack showed a marked deterioration in lending standards in the final quarter of 2020 – something that has likely worsened since:
Personally, I can't see regulators taking any action before next year's federal election. The Morrison Government wants responsible lending rules axed and has already neutered ASIC. APRA has also hosed down speculation that it will intervene in the housing market.
Let it rip!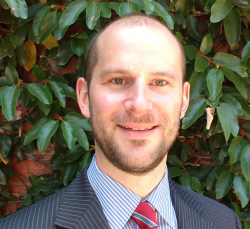 Latest posts by Unconventional Economist
(see all)