Earlier this month, the Ardern Labour Government of New Zealand vowed to end low-skilled, wage crushing migration via a "once-in-a generation" reset for New Zealand's immigration system.
It flagged a significantly smaller migration intake post-Covid that focuses on highly skilled, highly paid and productive migrants that fill genuine skills shortages. This means abolishing the current low-skilled system, which has allowed businesses "to rely on lower-skilled labour and suppress wages rather than investing capital in productivity-enhancing plant and machinery, or employing and upskilling New Zealanders into work".
The Ardern Government has also tasked the New Zealand Productivity Commission (PC) with undertaking a system-wide review of the nation's immigration program, with particular focus on the "impact of immigration on the labour market, housing and associated infrastructure, and the natural environment".  The goal of the inquiry is to "enable New Zealand to strategically optimise its immigration settings" so that it maximises community wellbeing and living standards.
Westpac's economics team estimates that the Ardern Government's policy reset should result in New Zealand's post-pandemic immigration level being around half of its pre-COVID level:
We expect that this will result in a significant tightening in migration settings in the form of tougher skills requirements for new migrants.

A tightening in migration settings along the lines we expect would mean that, when the borders do eventually reopen, net migration is likely to settle around 30,000 per annum through the middle part of the decade. That would be well down on the levels of around 50,000 to 60,000 per annum that we saw over much of the past decade. This would see annual population growth slow from rates of close to 2% prior to the outbreak to a little over 1% in the coming years. That signals a huge reduction in the economy's underlying growth rate and is a key reason why we expect GDP will linger below its pre-Covid trend for an extended period.

Changes to migration policy will have a myriad of effects on the economy. On the demand side, this will moderate an 'easy' source of growth that businesses in sectors like retail and hospitality have enjoyed in recent years. It will also have an important impact on the housing market, with population inflows adding to the demand for both rental and owner-occupied housing.

In terms of the labour market, lower net migration will reduce the pool of available workers in some industries, which signals a related lift in wage pressures. However, with the Government looking at a targeted tightening of migration settings, impacts will be varied across sectors. In particular, we're likely to see fewer unskilled workers arriving, which will be particularly important in areas like hospitality and retail.
If the Australian Labor Party had half a brain it would follow the New Zealand Labour Party's policy.
Last week's Newspoll reported that nearly three-quarters of Australians want Australia's international border to remain closed until mid-2022:
The latest Australia Talks survey from the ABC, released yesterday, was even more emphatic. It revealed that 79% of Australians support keeping our international borders closed until COVID-19 is under control:
While these polls are related to COVID risk, they also show how comfortable Australians have become with stronger borders.
The Ardern Government is now providing a clear policy process, as well as a national interest and moral leadership path to lower immigration.
In summary, the political, intellectual, economic and moral ballast is now in place for Australia to pivot away from the mass immigration model that failed the nation so badly in the last business cycle.  Yet, remarkably, the Morrison Government wants to return to it without hesitation.
This is, therefore, a golden opportunity for Labor to win the next election in a landslide. All it needs to do is reset the permanent migration target (currently 160,000) to its historical average of between 80,000 and 100,000 a year with temporary and permanent skilled visas required to be paid above average full-time ordinary earnings (currently $92,000).
Immigration reforms along these lines will resonate completely with community sentiment exhausted from years of crush-loading. The reforms would play well with working families by supporting local jobs and wages, not to mention limiting traffic. They will be received particularly well in Queensland, the power base of the federal Coalition, where Labor must make gains to win. Youth can be persuaded that they will benefit via less competition for jobs, higher wages and lower house prices. The green vote can be retained via the basic truth that lower population growth delivers better environmental outcomes across the board.
The only groups that it would offend are the business and property lobbies that favour the Coalition anyway and are generally viewed cynically by the public.
Again we ask the question: does Labor want to govern or not?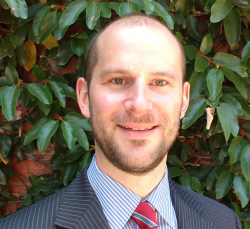 Latest posts by Unconventional Economist
(see all)