Jacinda Ardern's Labor Government has tasked the New Zealand Productivity Commission (PC) tom undertake a system-wide review of the nation's immigration program, focusing on the "impact of immigration on the labour market, housing and associated infrastructure, and the natural environment".
The goal of the inquiry is to "enable New Zealand to strategically optimise its immigration settings" so that it maximises community wellbeing and living standards.
The terms-of-reference notes that "before the COVID pandemic more people were entering New Zealand's labour market through permanent and long-term migration than from the school system" and wants the PC to examine among other things:
the impact of large increases in net migration (and hence rapid population growth) on housing markets and associated infrastructure, on social cohesion and on the natural environment;
the impact these increases in aggregate demand are having on macroeconomic phenomena such as interest and exchange rates and GDP growth, and on New Zealand's international competitiveness;
how New Zealand should think about meeting future skill or labour shortages;
whether the skills of migrants are being well-matched with the jobs available in New Zealand;
the effect of access to migrant labour on firms' incentives to: make productivity-enhancing adjustments (e.g., adopting technological solutions or other forms of capital investment); develop the skills of existing and future domestic workers in their own firm
or industry; and make efforts to attract new domestic hires;
the impact of migration on labour demand and wages in particular areas or sectors; and
the use of the student visa as a pathway to residency, and the labour market impact of international students' in-study and post-study work rights.
The terms-of-reference also wants the PC to focus "on immigration policy as a means of improving productivity in a way that is directed to supporting the overall well-being of New Zealanders, having regard to a wide range of communities of interest and population groups in New Zealand society".
The Ardern Government seems especially interested in labour market outcomes:
The Commission should aim to provide concrete advice on how immigration affects labour market outcomes and the overall wellbeing of New Zealanders, including through productivity growth, the development of skills, levels of capital investment and labour market opportunities among different groups. It should assess evidence on the impact of low-skilled migration on wages, working conditions and business models in relevant sectors, and consider the impact on those sectors of reduced access to migrant labour, including any lessons learned from border closures due to COVID-19.
The Morrison Government should have initiated a similar review by our Productivity Commission, rather than kowtowing to its business lobbyist mates and declaring open immigration war on Australian workers.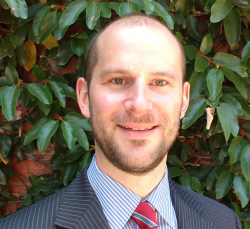 Latest posts by Unconventional Economist
(see all)