The drums of war are surrounding Taiwan. Much of it is still the kind of Cold War jousting one would expect yet its tenor is pretty intense:
China launched 25 military jets into Tawainese airspace yesterday after Secretary of State Anthony Blinken warned it for being "increasingly aggressive".
It is the largest incursion in a year.
Meanwhile, on the other side:
The Biden administration has eased rules governing US officials visiting Taiwanese counterparts.
The rules have inhibited institutional integration for decades.
The rules were changed to support Taiwan's "vibrant democracy".
The way to defeat the CCP's encroachments upon Tawian is to make it plain that any invasion will result in China being shoved unceremoniously out of the global economy. The key is Europe.
Of course, others see it differently, in terms of profits. At home, Chris Pyne, Australia's $175bn failure of an ex-defence minister, the single most expensive recipient of defence pork in history, said war may be coming in the next 5-10 years.
Then again, he may just be warmongering for his defence contractor lobbying business which he negotiated while still acting as defence minister. And more since.
"Dr" Pyne was speaking at his reception of an honorary doctorate at Adelaide University:
It was a great honour and privilege to be awarded an honorary doctorate this morning by @UniofAdelaide. pic.twitter.com/5Mr6AA2Xpe

— Christopher Pyne (@cpyne) April 12, 2021
A better embodiment of why liberal democracy is in a crisis of faith versus its Chinese competitor is hard to find.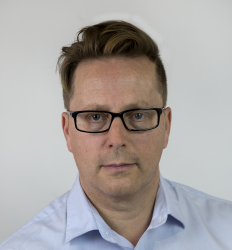 Latest posts by David Llewellyn-Smith
(see all)