One of the most disturbing situations to arise from the coronavirus pandemic is the contempt shown towards Australians stranded abroad, abandoned by our politicians.
More than one year on from the beginning of the pandemic and there are still an estimated 35,000 Aussies stranded overseas, shut out by limited flights and quarantine places, as well as punitive costs, with abandoned Aussies required to pay $10,000 for flights and $3,000 for quarantine.
Former foreign minister Alexander Downer labeled the situation an "outrage" last week and has backed the stranded Aussies claims to the UNHCR on the basis that the Morrison Government has violated its convention that "no one shall be arbitrarily deprived of the right to enter his own country".
To add insult to injury, the latest international arrivals data from the ABS, published in The Australian, shows that the volume of foreign nationals arriving into Australia now outnumbers the volume of Australians entering:
While the number of inter­national travellers has fluctuated since the borders were closed in March 2020, the percentage of ­arrivals who are Australian citizens has steadily decreased throughout the pandemic.

In April 2020, 69 per cent of overseas arrivals were Australian citizens. In July, that number had dropped to 58 per cent. By February, it was just 44 per cent…
Over recent months we have seen:
State governments fly in temporary migrant fruit pickers, with taxpayers subsidising the cost of their flights and quarantine.
State governments hatch plans to fly in international students, with their costs also to be subsidised by taxpayers.
The federal government's skilled migration committee recommend that "the Government reserve places on flights and in quarantine for skilled migrants".
What is abundantly clear is that politicians at all levels and all persuasions have abandoned Australian citizens in favour of foreign nationals. In the process, they have abandoned their most sacred responsibility to look after the welfare of Australians.
The Morrison Government is obviously most at fault given it is the national government with constitutional responsibility for Australia's international border and quarantine.
Months ago, the Morrison Government should have established national quarantine facilities and chartered flights to bring Australians home. There are plenty of planes sitting idle in Alice Springs, as well as many furloughed pilots.
Sadly, the Morrison Government seems more concerned about supplying its big business mates with cheap migrant workers than looking after actual Australians abandoned to their pandemic fates.
The whole situation is a bloody outrage.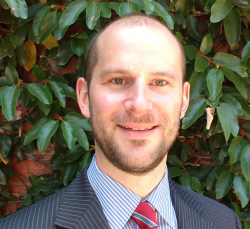 Latest posts by Unconventional Economist
(see all)